Oct
14

Uncategorized

Comments Off

on Japan Foundation New York Online Pop-Culture Event Session 2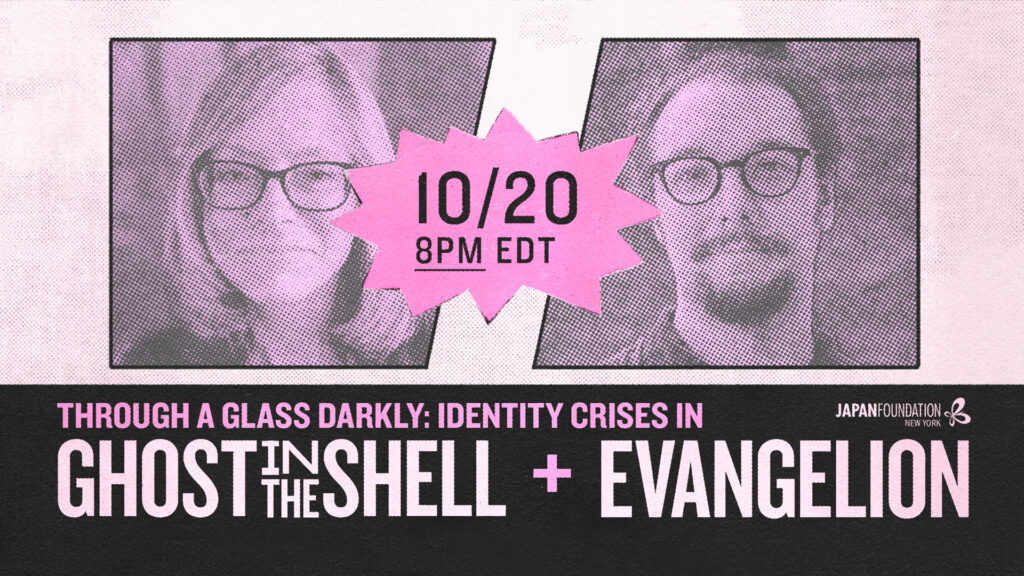 The Japan Foundation, New York launched a monthly online series delving into Japanese pop culture from academic and professional perspectives!
For our second session, we will analyze two of the most iconic animes: Ghost in the Shell and Neon Genesis Evangelion, both of which have been producing new works since their release 25 years ago.
These works are two massive monuments in the anime canon, both emerging as cyberpunk epics in the mid-1990s, each addressing issues of identity and the potential for technological interventions. However, they both manage to do so in different ways and with differently composed subjects. This discussion will address both the interesting similarities, but more compellingly, the particular differences with which Oshii and Anno understood this cyberpunk discourse. Two experts—Dr. Susan Napier and Dr. Stevie Suan—will help us to unravel these complex and fascinating anime works!
The event will be Free, but registration will be required for the event link.
Eventbrite link: https://www.eventbrite.com/e/through-a-glass-darkly-identity-crises-in-ghost-in-the-shell-evangelion-registration-123088824989
Facebook Post: https://www.facebook.com/events/343477666720772/
Twitter Post: https://twitter.com/JF_NewYork/status/1314409962068733953