Aug
4

Uncategorized

Comments Off

on JETwit's JET Alum Movers & Shakers: Jessica Frey, Fukuoka-ken, 2005-2007
************
JETwit's JET Alum Movers & Shakers is produced by Ryan Hata (Tottori-ken, 2014-2017), Margie Banin (Kochi-ken, 2005-2007), and Jim Walsh (Fukushima-ken, 2018-2020). Want to be featured next? Submit your information here.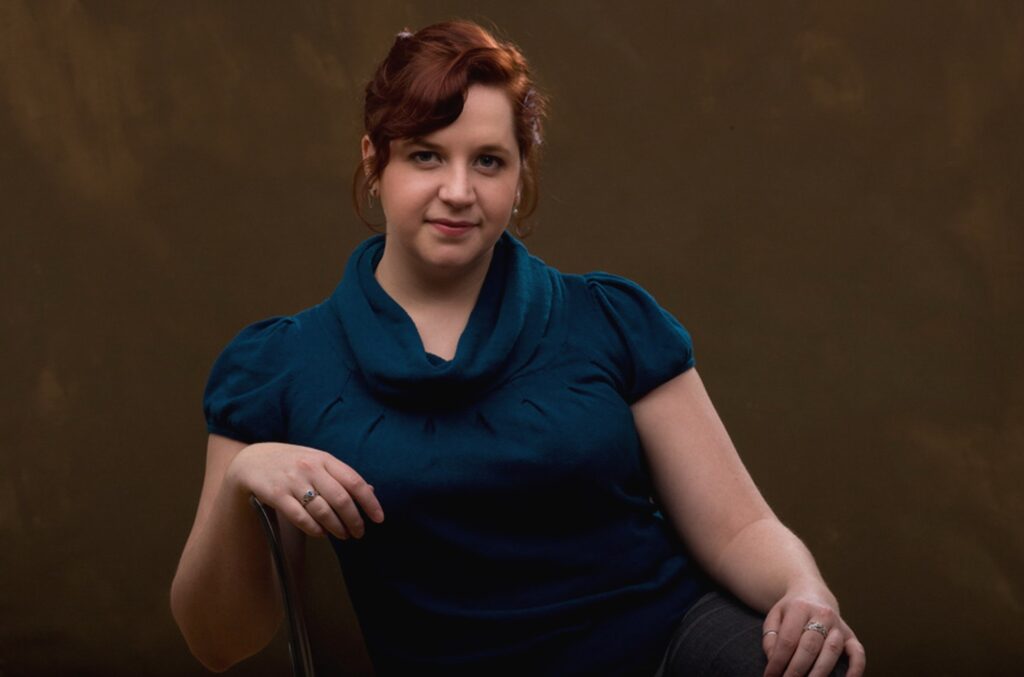 Jessica Frey, Fukuoka-ken, 2005-2007
Accomplishment: Jessica J.M. Frey is an author, screenwriter, and professional smartypants. With an MA in Communications and Culture, she's appeared in podcasts, documentaries, and on radio and television to discuss all things geeky through the lens of academia. She also has an addiction to scarves, 'Doctor Who', and tea, which may or may not all be related. Her life's ambition is to have stepped foot on every continent (only 3 left!)
J.M.'s also a professionally trained actor who takes absolute delight in weird stories, over the top performances, and quirky characters. She's played everything from Marmee to the Red Queen, Jane Eyre to Annie, and dozens of strange creatures and earnest heroines as a voice actor.
Her debut novel "Triptych" (written while in Japan) was nominated for two Lambda Literary Awards, won the San Francisco Book Festival award for SF/F, was nominated for a 2011 CBC Bookie, was named one of The Advocate's Best Overlooked Books of 2011, and garnered both a starred review and a place among the Best Books of 2011 from Publishers Weekly. Since then, J.M.'s published eight more novels, the most recent being her digital-only queer time-travel novel "The Woman Who Fell Through Time", which was named a winner of the 2019 WATTY AWARD for Historical Fiction.
J.M. Frey continues to write and hopes that one day to finish the sprawling historical epic she started while touring the hauntingly beautiful Iya Valley. It's eluded her so far, and she thinks she might just have to travel back to Japan to chase down that inspiration again…
J.M. Frey is currently located in Toronto, Ontario, and welcomes inquiries and mentees looking to get into writing.
Public Contact Information:
Website – www.jmfrey.net
Twitter – https://twitter.com/scifrey
Instagram – https://www.instagram.com/j.m.frey/