Dec
20

Food & Drink, Translating/Interpreting, Uncategorized, WIT Life, Writers

Comments Off

on WIT Life #337: Japanese Home Cooking
Written by professional Writer/Interpreter/Translator Stacy Smith (Kumamoto-ken CIR, 2000-03), WIT Life is a periodic series about aspects of Japanese culture such as film, food and language. Stacy starts her day by watching Fujisankei's newscast in Japanese, and here she shares some interesting tidbits and trends along with her own observations.
It's been a long time since I've written here, and I can't believe the holiday season is already upon us! If you are like me and are still in the midst of Christmas gift shopping, what better present is there than books? In the last week I've visited various bookstores in the city, and was lucky enough to be introduced to the fantastic new cookbook Japanese Home Cooking (Simple Meals, Authentic Flavors) from the cooking teacher, noodle maker, grain activist and author Sonoko Sakai.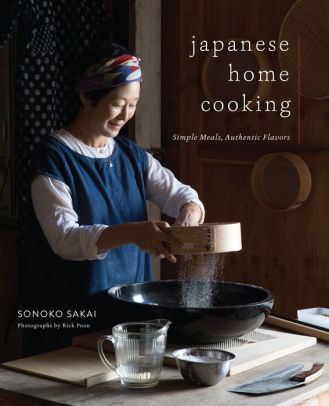 California-based, Queens-born Sakai shares personal stories while showcasing traditional Japanese dishes in this beautifully photographed book. She offers readers advice on how to stock their pantries with the necessary ingredients for creating any Japanese meal, as she views this as the most important aspect of Japanese cuisine (she often takes students on tours of Japanese grocery stores as they can be hard to navigate if you are not familiar with what is being sold). I like how she opens the book by describing freshness, beauty, seasonality, simplicity and economy as the five keys to Japanese cooking. As an introduction she also breaks down the five elements of cooking and eating (i.e. five colors, five senses, five flavors), making these essential aspects easy to remember.
Pages: 1 2