Dec
1

Uncategorized

Comments Off

on JQ Magazine: Nippon in New York — Hello Panda Festival, J-COLLABO Party, 'Promare' Returns
By JQ magazine editor Justin Tedaldi (CIR Kobe–shi, 2001-02). Justin has written about Japanese arts and entertainment for JETAA since 2005. For more of his articles, click here.
With Thanksgiving (and the hopes of sensible eating) now just a memory, we turn to colder weather, falling snow, and the new year to come. Fortunately for Japanese culture fans, December is just as busy as the holiday season itself. Whether you're hosting guests from out of town or looking to squeeze in an event or two in between parties, we've got you covered.
This month's highlights include: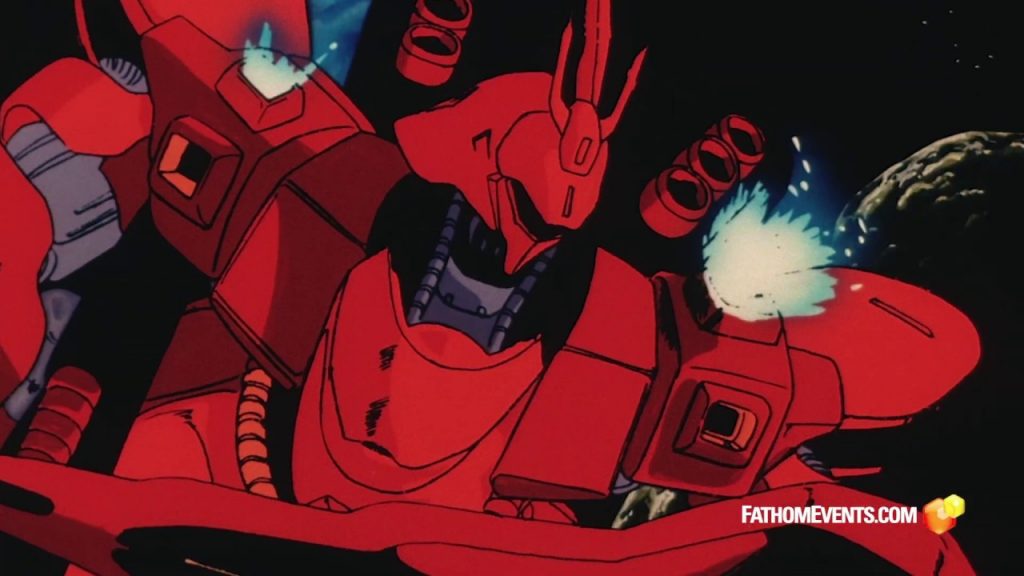 Thursday, Dec. 5, 7:00 p.m.
Gundam 40th Anniversary Celebration: Char's Counterattack
Regal E-Walk 42nd Street 13, 247 West 43nd Street
AMC Empire 25, 234 West 42nd Street
AMC Kips Bay 15, 570 Second Avenue
$17-$20
Amuro and Char, two best mobile suit (robotic weapons) pilots who fought together against Titans after the Zeon's independency war, must face each other in a fateful duel where the Neo Zeon, led by Char, attempts to drop a gigantic meteor and its nuclear weapons to Earth in order to cause Nuclear Winter to wipe out the Earth inhabitants. Gundam fans won't want to miss out on this exclusive one-night-only event, featuring a special interview with franchise creator Yoshiyuki Tomino and a commemorative poster! (Limited quantities, first come, first served only.)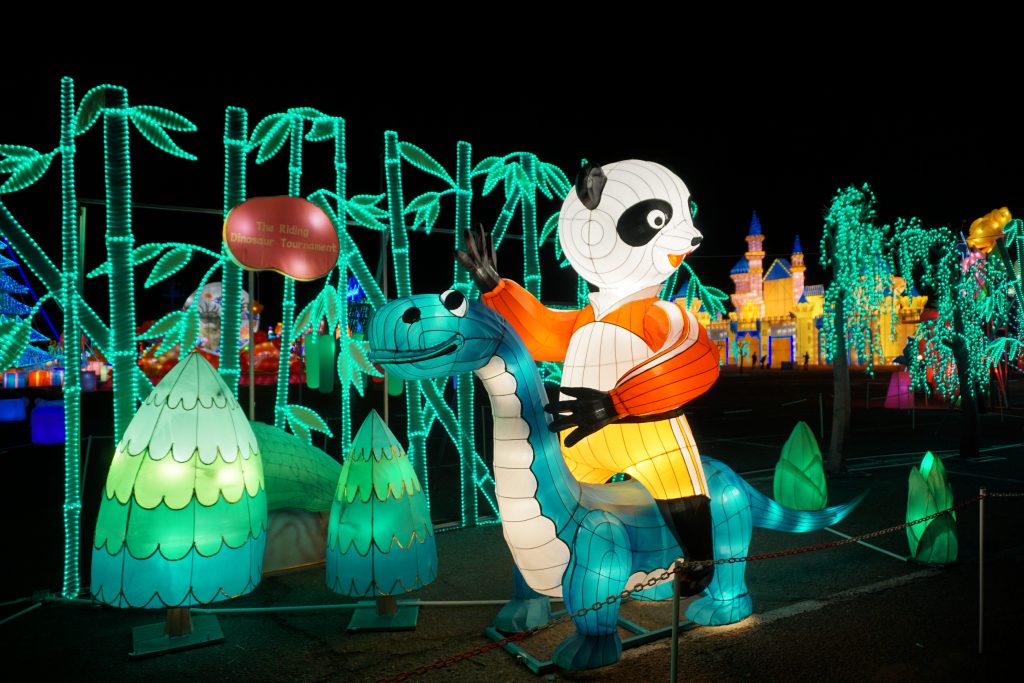 Dec. 6-Jan. 26
Citi Field, 41 Seaver Way
$25-$28 adults, $90 family admission/season pass
Celebrate the holiday season with the largest lantern show ever for New York, with diverse entertainment, food, modern art exhibitions, interactive games, cultural handcrafts, cultural heritage experiences, and live stage performances! This year's festival features over 120 handmade lanterns like the world's tallest Christmas tree lantern, an enormous fairy tale castle, and a 98-foot-long light tunnel. These giant lantern displays are built on-site by artisans, using a variety of materials including silk and porcelain, all illuminated by environmentally friendly LED lights.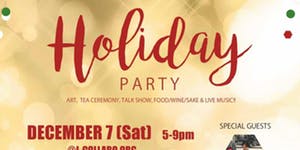 Friday, Dec. 7, 5:00-9:00 p.m.
J-Labo, 300 East Seventh Street (Brooklyn)
$20, $10 kids 12 and under
J-Collabo is an organization that introduces Japanese culture to New Yorkers. They support artists from both Japan and New York, and their annual group exhibition of those artists is one of their biggest events of the year. Come and meet passionate artists, enjoy Japanese foods, sake and more! This year's event features a tea ceremony by Nina Ozeki from Urasenke (5:00-6:00 p.m.); live music performance by Hall & Keenan with Glenn Spivack (7:00-7:30 p.m.); a talk show by Joe Samalin (co-founder of MenChallenging) on "importance of Cross-cultural Understanding" (7:45-8:15 p.m.); and raffle winner announcements (8:15-8:30 p.m.)!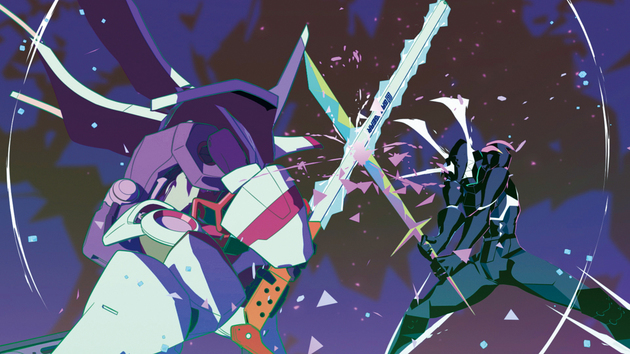 Dec. 8, 10-11
Promare (Redux)
Regal E-Walk 42nd Street 13, 247 West 43nd Street
AMC Empire 25, 234 West 42nd Street
AMC Kips Bay 15, 570 Second Avenue
$20
The first feature-length film from the acclaimed Studio TRIGGER, creators of the hit series KILL la KILL and Little Witch Academia, and director Hiroyuki Imaishi (GURREN LAGANN, KILL la KILL). Thirty years has passed since the appearance of Burnish, a race of flame-wielding mutant beings, who destroyed half of the world with fire. When a new group of aggressive mutants calling themselves "Mad Burnish" appears, the epic battle between Galo Thymos, a new member of the anti-Burnish rescue team "Burning Rescue," and Lio Fotia, the leader of "Mad Burnish" begins. This exclusive encore event will feature a special prequel short "SIDE: GALO" with a look at Galo's first day with Burning Rescue! The Dec. 8 screening is presented in Japanese with English subtitles. The Dec. 10 and Dec. 11 (4DX) screenings are presented in English.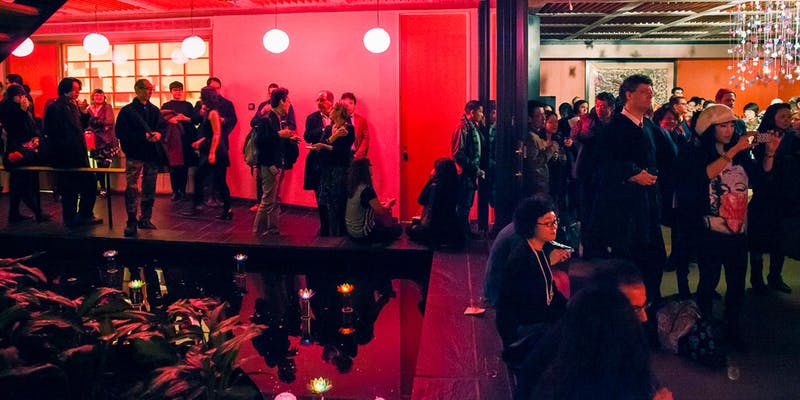 Friday, Dec. 20, 6:00-9:00 p.m.
Japan Society, 333 East 47th Street
Join Japan Society's popular monthly mixer in celebration of their current gallery exhibition Made in Tokyo: Architecture and Living, 1964/2020, which explores the development of socio-architectural facilities and compares landscapes with art and performance generated from Tokyo between the two seminal Summer Olympics hosted by the capital. Enjoy a complimentary docent tour at 7 p.m., snacks, drink specials, and live music! Throughout the evening, clarinetist Mingzhe Wang and cellist Mihai Marica will perform three short form duets, with music ranging from the 18th to the 20th centuries.
Want to stay in the loop on future events? Follow Justin on Facebook and Twitter.