Nov
10

Uncategorized

Comments Off

on The Same Moon by JET alumna, Sarah Coomber (Yamaguchi-ken)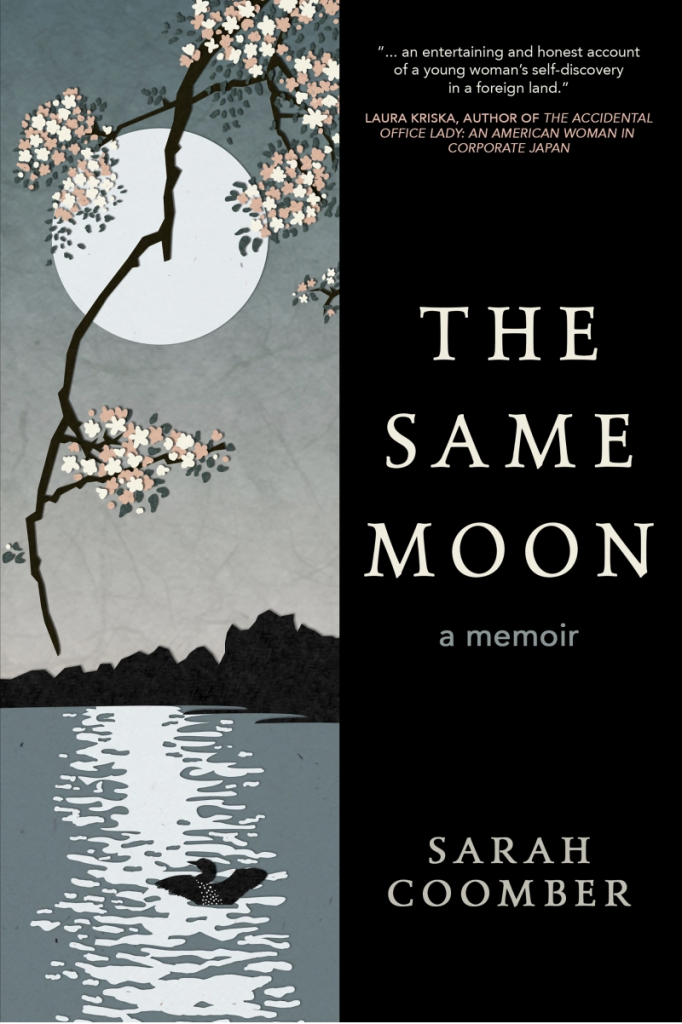 FOR IMMEDIATE RELEASE
JET memoir explores a heart healed in rural Japan
VANCOUVER, WASHINGTON, Nov. 8, 2019: Sometimes you have to run far, far away to find your way home.

That's what Sarah Coomber learned when she traded out her wrecked young-adult life in Minnesota for a contract teaching English with the Japan Exchange and Teaching Program.

Her debut memoir, The Same Moon (TouchPoint Press, 2019), is the story of a young woman seeking respite in Japan after a painful divorce, hoping to spend a solitary year nursing her wounded heart. Instead, she finds herself drawn more and more deeply into an isolated rural community, where she finds controversial romance, cross-cultural challenges and, over the course of two years, new purpose in life.

It isn't the Japan she was seeking, but it turns out to be the Japan she needs.

Described as "inspiring, a story of grit and humanity" by Readers' Choice, The Same Moon weaves Coomber's personal tests of love, faith and partial assimilation with the experience of being an assistant English teacher in the mid-1990s. The story is informed by Coomber's multiple experiences with Japan, beginning with a home stay at age 16, and including 11 years of koto studies in Yamaguchi and Oregon, and her ongoing relationship with her host family.

Coomber is an award-winning public relations professional and former journalist. Her stories and essays about her experiences in Japan have appeared in The Christian Science Monitor, The Japan Times, The Star Tribune, Cha: An Asian Literary Journal, Memoir Journal and The Font: A Literary Journal for Language Teachers.
For more information, please visit Coomber's website at https://sarahcoomber.com/.
*
From the cover of The Same Moon:

"Sarah Coomber has written an insightful story about her journey to Japan and a journey to find herself. Readers will enjoy an entertaining and honest account of a young woman's self-discovery in a foreign land."

—Laura Kriska, author of The Accidental Office Lady: an American Woman in Corporate Japan and cross-cultural consultant

"With sensitivity and humility, exploring no one's story but her own, Coomber addresses the question of this American hour: how to honor—even cherish—fellow humans regardless of divergent cultural, political or spiritual convictions. The Same Moon injects hope into the current American climate of intolerance."

—Natalie Kusz, award-winning memoirist and author of Road Song

"Sarah captures in great detail many things unique to Japan in nature, daily life and relationships."
—Yukari Sakamoto, author of Food Sake Tokyo, and Tokyo-based chef, sommelier and shōchū adviser