Nov
3

Uncategorized

Comments Off

on JQ Magazine: Nippon in New York — 'Madama Butterfly,' Yayoi Kusama, Anime NYC
By JQ magazine editor Justin Tedaldi (CIR Kobe–shi, 2001-02). Justin has written about Japanese arts and entertainment for JETAA since 2005. For more of his articles, click here.
From the silver screen to the theatrical stage to J-pop, November is just as colorful as the autumn leaves tumbling through the air. Add these live events to the mix and you've got an irresistibly epic rundown.
This month's highlights include: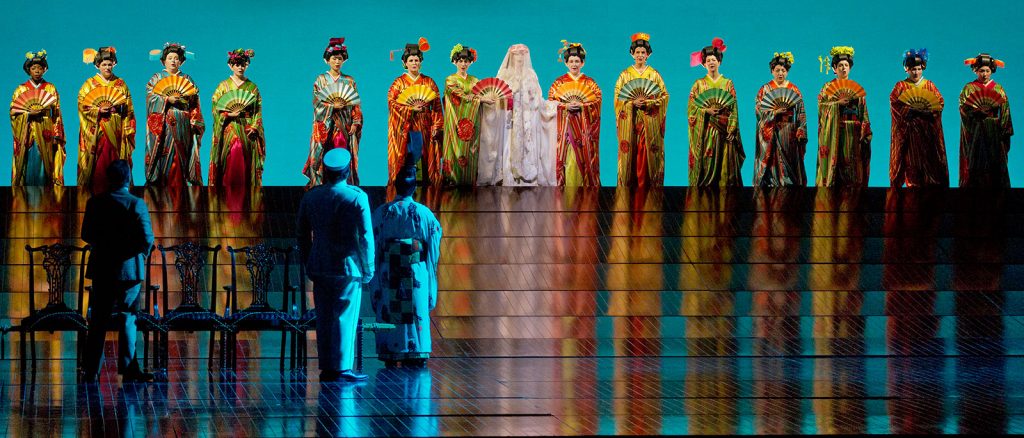 November 6, 9, 13, 16, 22, 25
Metropolitan Opera House, 30 Lincoln Center Plaza
$37-$460
Leading sopranos Hui He and Ana María Martínez share the heartbreaking title role of Puccini's doomed geisha, with tenors Piero Pretti and Andrea Carè as the American naval officer who abandons her. Paulo Szot and Markus Brück share the role of Sharpless, and Elizabeth DeShong is Suzuki, alternating with Maria Zifchak. Pier Giorgio Morandi is on the podium for Anthony Minghella (The English Patient)'s sweeping production, a perennial audience favorite. Presented in Met titles in English, German, Spanish, and Italian. Four additional performances will be held in April 2020.
November 9-Dec. 14
Yayoi Kusama: EVERY DAY I PRAY FOR LOVE
David Zwirner Gallery, 537 West 20th Street
Free
An exhibition of entirely new work by Yayoi Kusama—including paintings, sculptures, an immersive installation, and the debut of INFINITY MIRRORED ROOM – DANCING LIGHTS THAT FLEW UP TO THE UNIVERSE—comes to New York this fall. The exhibition introduces new paintings in the artist's iconic My Eternal Soul series. Created in a more intimate format on view for the first time in the United States, these works are singular explorations of line and form, climaxing with a large, new floor-based constellation composed of almost a hundred different stainless-steel elements. An opening reception will be held Saturday, November 9, from 6:00-8:00 p.m. For an FAQ with more information, click here.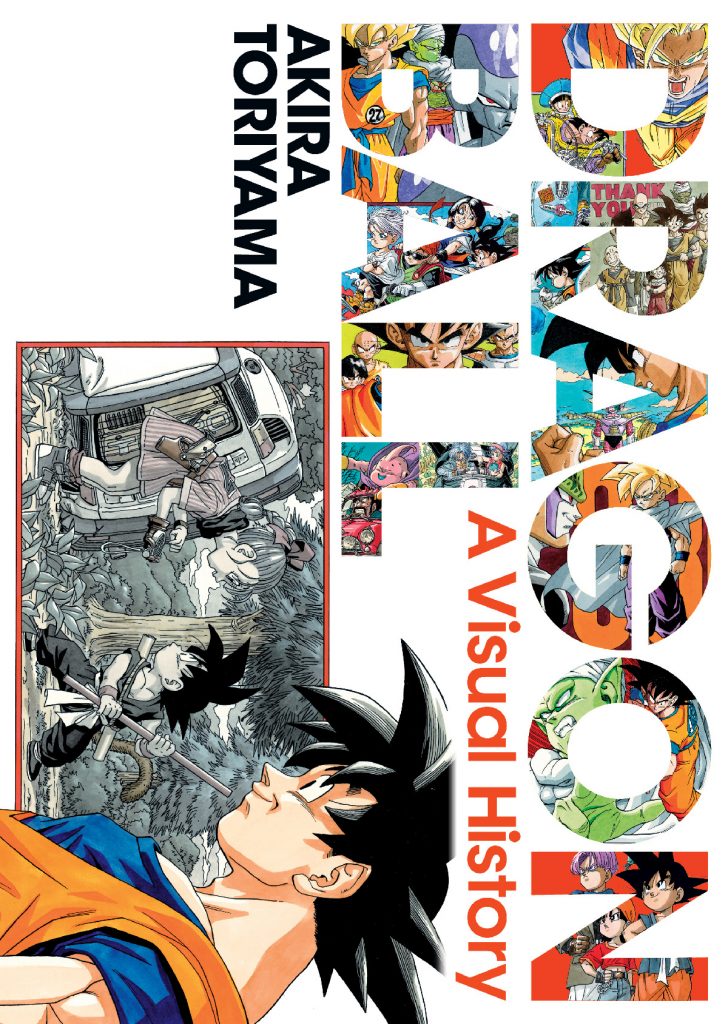 Available November 12
MSRP $34.99
For the first time in English, VIZ Media presents a definitive collection of art from Akira Toriyama's iconic manga series! This comprehensive art book showcases decades of manga art, additional promotional material, creator commentary and notes/sketches/posters—allthroughout the history of the original Dragon Ball manga series (1984-1995), all featured in a beautifully slipcased hardcover book with a dust jacket.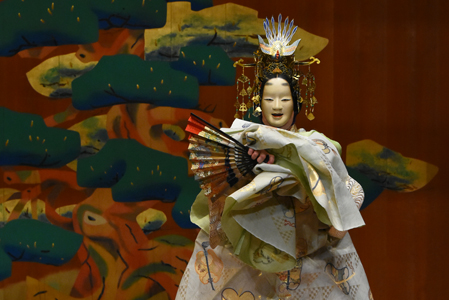 November 14-16, 7:30 p.m.
Japan Society, 333 East 47th Street
$97, $85 Japan Society members
Rarely performed in the last century, Taiten is a modern noh play that was created to celebrate the Taisho Emperor's enthronement in 1912. In recognition of the arrival of the Reiwa era under Emperor Naruhito (the 126th Emperor), Kurouemon Katayama X,a renowned noh actor and scion of the Kyoto Kanze Association, remounts this historic noh play. Per tradition, the noh play is paired with a comedic kyogen piece. Noritoshi Yamamotofrom the prestigious Yamamoto Tojiro Family from Tokyo performs Kagyu (The Snail), one of the most popular pieces from the traditional kyogen repertoire. This program brings a climatic and auspicious close to Japan Society's thematic fall Emperor Series in celebration of Emperor Naruhito's ascension to the Chrysanthemum Throne. Additional tickets are available for the November 14 performance that include an after-show soirée (tickets $120/$100 members).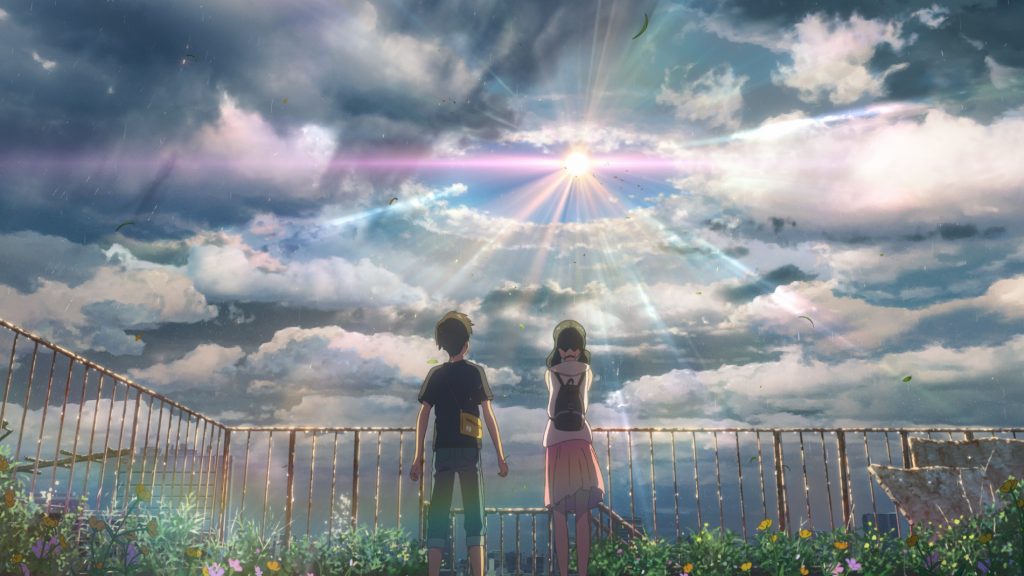 November 15-17
Jacob K. Javits Convention Center, 655 West 34th Street
$45-$70
For the third annual edition of this three-day celebration of Japanese animation and pop culture, attendees will be able to view exclusive anime screenings and meet major guests courtesy of international animation and manga publishers; play the latest in Japanese gaming technology; chow down on Japanese delicacies and fusion cuisine; rock out to musical guests direct from Tokyo; and more! Centerpiece events this year include a panel with legendary Gundam creator Yoshiyuki Tomino, the Lantis Matsuri series anisong concert, and the East Coast premiere of Weathering with You, the latest film from Your Name writer/director Makoto Shinkai!
Want to stay in the loop on future events? Follow Justin on Facebook and Twitter.