Sep
15

Books, Events, Japan Writers Conference, JET Alum Author Beat, Writers

Comments Off

on 3 current JETs to speak at Japan Writers Conference
Posted by Tom Baker
A trio of current JETs – Micah Tasaka, Yoshika Wason, and Michael Frazier – will be among nearly 50 published writers making presentations at this year's Japan Writers Conference (Oct. 12-13 in Tokyo). Here's the official description of what they'll do:
Beyond Borders: Creating Connective Writing Communities
Reading, Panel, and Q&A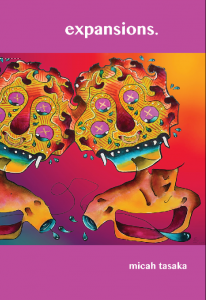 In this presentation, we will discuss how to build international writing communities, utilize internet resources, and create publishing opportunities for one another. Ultimately, we want to explore the connective power of writing communities in our home countries and abroad while focusing on creating mutual support and legitimacy for other writers.
While publishing is often thought of as written work being "accepted" by a publisher, we would like to question what publishing means and focus on how to build international communities that support and create opportunities for one another. Through this discussion, we seek to dismantle the scarcity complex that often surrounds publishing and find new ways to get our work in front of audiences by means of collaboration and community support while utilizing internet resources to extend our reach to a global scale. With backgrounds in both written and performance art, we would like to redefine publishing to be more inclusive and community based. By establishing communities that are willing to hear and experience one another's work, can we create space for more writers to be legitimized? In doing so, how can we ensure that those who exist in the margins are also heard from and not just established writers?
Micah Tasaka is a queer mixed Japanese poet and spoken word artist from the Inland Empire, California, residing in Fukui prefecture, Japan. They received their undergraduate degree in creative writing from the University of California, Riverside. Micah is a community organizer and has taught workshops on publishing manuscripts, poetry performance skills, and using poetry as healing for trauma survivors. Their first full length manuscript, Expansions, was released on Jamii Publishing in 2017, and their work has appeared in In the Words of Women, Name and None, and Nikkei Uncovered among others.
www.micahtasaka.com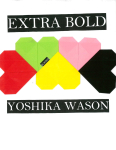 Yoshika Wason is a teacher and writer. She earned her BA from Boston College, where she was Editor in Chief of ASIAM, an Asian Pacific Islander American literary magazine. She is continuing her work in the API community through her current role as Co President of the Asian Pacific Islander Association for Japan Exchange and Teaching (API AJET.) Yoshika is working on her first full length poetry manuscript currently titled Second Chances for Fallen Blessed Children and also has a self published micro chapbook called Extra Bold. She currently writes a monthly education column
called Today's Lesson and has been published in Ghost City Review, Rice Paper Magazine, The Paper Napkin, and elsewhere. Learn more at
www.yoshikawason.com
Michael Frazier graduated from NYU, where he was the 2017 Poet Commencement Speaker & College Union Poetry Slam Invitational Co-Champion. He has performed at venues such as Lincoln Center for the Performing Arts, Nuyorican Poets Cafe, & Gallatin Arts Festival. His poems appear in The Visual Poetry Project, Day One, The Speakeasy Project, & others. Catch him reading poems for The Adroit Journal & teaching SHS in Kanazawa.
For more information about this year's Japan Writers Conference, visit www.japanwritersconference.org.