Jun
2

AJET, JETAA Chapter Beat, Uncategorized

Comments Off

on JETAA June Chapter Beats 2019
Chapter Beats June, 2019
JETAA Chapter Beat is a periodic mosaic of events taking place in the JETAA sphere. Compiled by AJET's Director of Alumni Relations Megan Buhagiar (Ishikawa Prefecture, 2017- Present)
Visit the UK's First Sake Brewery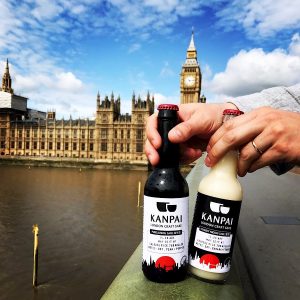 In 2017 Tom and Lucy Wilson started a sake revolution in Peckham – bringing Kanpai to life: the UK's very first brewery championing Japan's national drink.
We have space for up to 20 people to come along and learn about how they've bought this amazing part of Japan to London. We've reserved a private space for JETAA (plus friends), but head to the link and sign up as spaces are limited and fill quickly!
Date: 8th June 2019
Time: 14:00 – 17:00
Location:      Kanpai London Sake Brewery &
Taproom, Unit 2A-2, 133 Copeland
Rd, Peckham, London SE15 3SN
https://www.eventbrite.co.uk/e/jetaa-london-visits-kanpai-brewery-tickets-61893110961
Want to learn more beforehand? https://www.jetaa.org.uk/news/the-uks-first-sake-brewery/
Hanami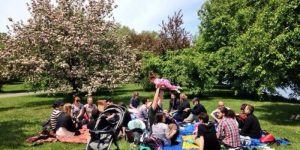 Our hanami flower-viewing picnic has moved to June 1 due to the unfortunate forecast this weekend. On the plus side, that means extra time to let us know you're coming through Eventbrite and/or order a Sushi Fresh bento lunchbox.
Join us in this long-term Japanese tradition of having a picnic under the beautiful blossoming trees during spring! Everyone is welcome, including friends and family of JET alumnus.
Date And Time
Saturday, 1 June 2019
12:30 PM – 5:00 PM EDT
Location
Dunton Tower
917 Sherwood Drive
Ottawa, ON K2C 3R6
Since Carleton University is close to the Arboretum, we will be meeting at the university campus at Dunton Tower and then walk over to the area we'll be using for our hanami and bento picnic.
For those of you who don't know, the Arboretum is a large 26 hector park, located between Prince of Wales Drive and the Rideau Canal, with a lot of open space. It has over 1,700 of different kinds of shrubs and trees from all over the world – including the famous Japanese cherry blossom trees!
Clean Up For Sarah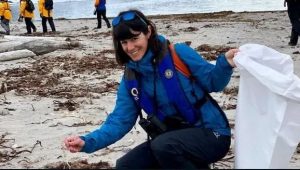 This event was created to honour Sarah Auffret, who was tragically taken from this world she so loved on March 10, 2019.
Since Sarah has left an impression on people across the globe, let us remember and honour her together.
Sarah was passionate about her job and keeping this wonderful world free from our own rubbish that has affected the environment. Please join us in a big clean up that will happen annually on her Birthday 16th June. It doesn't matter what part of the world you're from let's clean it together!
Please share and invite your friends that knew Sarah. Comment where you're from, as we all know Sarah has touched so many lives across the globe.
Date:      June 16th
Time:      09:00 – 12:00 UTC+08
Seminar: Cycle Around Japan – Brisbane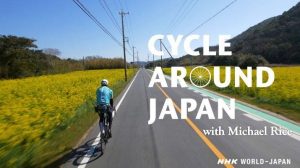 Date: Monday, June 17th
Time:     14:00 – 16:30
Venue:   Dexus Place, L31, Waterfront Place,
1 Eagle Street, Brisbane
Join us at the 'Cycle Around Japan' seminar in Brisbane, where NHK World-Japan television presenter and cyclist Michael Rice will recount his cycle touring experiences in Japan and offer advice on the opportunities available and waiting for the intrepid explorer—where all roads lead to the heart and soul, to the essence of Japan.
From winding coast to snow covered mountains, from the boundless horizons of Hokkaido to the ancient forests of mythology in Miyazaki prefecture, from well-loved destinations to the next new discovery awaiting around each bend of road, cycling in Japan offers a total immersion into the atmosphere of Japan – a unique way of experiencing the natural and cultural wonders of this country in a way like no other.
Register your interest by clicking "Going" on this page or by contacting the Consulate-General of Japan, Brisbane –
phone: (07) 3221-5188
email: culture@bb.mofa.go.jp
*The seminar will be followed by networking with refreshments.
*You can view Michael's NHK World programmes on demand at:
https://www3.nhk.or.jp/nhkworld/en/ondemand/program/video/cycle/?type=tvEpisode&
Pre-Departure Meeting
Date:     June 22nd
Time:     15:30 PDT
Venue:   Downtown Vancouver
The newest group of JET participants are preparing for life in Japan! We are looking for energetic and committed JET alumni to facilitate the passing of the torch. Consider sharing your expertise and enthusiasm with the next generation.
Below you will find details on Pre-Departure Orientation and a full description for each volunteer position. Most volunteers are not required to attend the full day but you may sign up for multiple positions. We want to provide new JETs with the best possible head start so there will be some preparation required for workshop presenters.
Register for your desired position(s) at https://forms.gle/bnrYo7xoFCA6LEX46
by Sunday, May 26th.
SCHEDULE
Pre-Departure Orientation – Day 1 (Saturday, June 22nd)
BCIT Downtown Campus, 555 Seymour St, Vancouver
Reception Dinner & Social Event, Free for JETAABC Members (details TBA)
Pre-Departure Orientation – Day 2 (Sunday, June 23rd)
Wosk Centre for Dialogue, 580 W Hastings St, Vancouver
JETAA NY

Rock Climbing Night!
Date:     Tuesday, 4th June
Time:     18:00 – 21:30
Venue:   Brooklyn Boulders Queensbridge
23 – 10 41st Avenue,
Long Island City 11101
Join Princeton in Asia and JETAANY for our first ever Rock Climbing Night! Experienced and first time climbers welcome! We'll be meeting up at Brooklyn Boulders Queensbridge at the registration dest at 18:00 to climb, mix and mingle. Or, drop by anytime and look for folks wearing "Princeton in Asia" t-shirts. If you're new to climbing there's a free orientation and those who want pizza, bring or Venmo $5 for pizza to be delivered to the climbing gym at 19:30.
RSVP by June 2nd here
https://form.gle/TV3JYcKAAmnpsbXQ7
SWFL Area Meet Up for Ramen
Date:     Saturday, June 15th
Time:     18:00 EDT
Venue:   NAMBA Ramen and Sushi
8847 Tamiami Trail North,
Naples, Florida, 34108
If you are in the SWFL area and are available – please join us for a get together for some excellent ramen. Get ready to experience a little 懐かしい for Izakaya dining!
KC JET Q&A
Date:     Saturday, June 8th
Time:     09:00 – 17:00 CDT
Venue:   Kansas City Art Institue
4415 Warwick Blvd, Kansas City,
Missouri 64111
The new JETs are about to ship out to Japan! Let's send them off as prepared as possible. It will still be at the Batty House across the street from Nelson Atkins Art Museum.
JET Alumni are welcome to attend the Q&A to help support or watch the sessions. We will also be streaming the sessions to the Heartland JETAA Facebook Group if you want to watch there.
Dress-code:    Business Casual
Schedule is being finalized.
JLPT Study Group
Date:     Sunday, 9th June
Time:     12:00 – 14:30 MDT
Venue:   Stellas Coffee
              1476 S Pearl Street,
Denver, Colorado, 80210
Friendly reminder that December's JLPT is only 6 months and some days away! Let's start studying hard so we can all 合格する!
I am starting a study group in June for anyone who is interested in studying for the JLPT together. The first meeting will be sometime during the first week of June.
All levels are welcome!
If you are interested in joining please comment.
UPDATE: Let's meet June 9th since Denver Pop Culture Con is the first weekend in June and the 8th is the Q&A session for departing JETs.
I'll be at Tokyo Premium Bakery around 11:30 then head over to Stellas around 12:00 to grab a couple of tables. Feel free to drop in and out at anytime!
6th Annual JETAA Yakiniku BBQ
Date:     Sunday, 2nd June
Time:     12:00 – 15:00 CDT
Venue:   Shelby Park, Shelby Ave & S 20th St,
              Nashville, TN 37206
Your favorite summertime event is back!
Meet us at Mission Shelter in Shelby Park for our Yakiniku grill-out. Tickets can be pre-purchased online (portal will be posted closer to the date) and pricing is as follows:
JET Alumni, departing JETs, and children: $5/person
Everyone else: $10/person
Tickets are available for purchase at:
https://www.eventbrite.com/6th-annual-jetaa-yakiniku-bbq-tickets-62084528496
We ask that you buy your tickets no later than Friday, May 31st, so we know how much meat and vegetables to purchase. Any last-minute guests will need to bring exact change to participate. Food, soft drinks, plates and plastic-ware will be included, so please come hungry!
If you have any questions, please feel free to comment below. Thank you!
Nihongo Dake Dinner
Date:     Wednesday, 5th June
Time:     17:30 – 19:30 CDT
Venue:   Saji Ya,
695 Grand Ave, Saint Paul,
Minnesota 55105
Come join us for food, drinks and some conversation in Japanese!
This is a great way to meet new people, practice your Japanese skills and just have fun!
Hope to see you there!