May
31

Events, Film, Translating/Interpreting, WIT Life, Writers

Comments Off

on WIT Life #336: June Japanese movie round-up
Written by professional Writer/Interpreter/Translator Stacy Smith (Kumamoto-ken CIR, 2000-03), WIT Life is a periodic series about aspects of Japanese culture such as film, food and language. Stacy starts her day by watching Fujisankei's newscast in Japanese, and here she shares some interesting tidbits and trends along with her own observations.
The weather is getting warmer by the day, and soon we'll be seeking air-conditioned movie theaters to escape the heat.  Here are some Japan-related films in June that you might want to check out to stay cool and entertained!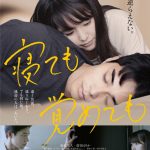 Earlier this month I enjoyed Metrograph's Ryusuke Hamaguchi series.  I was able to finally catch Asako I & II (寝ても覚めても), after having the chance to interpret for Hamaguchi several years ago when his epic Happy Hour (ハッピーアワー) came to MoMA.  This month the theater will feature Kon Ichikawa's Alone Across the Pacific, based on the eponymous non-fiction book about the first successful transpacific solo sea voyage from Nishinomiya, Japan to San Francisco, California.
If short films are more your thing, don't miss Asia Society's New York Japan CineFest next week.  This two-night program features a diverse lineup of shorts, as well as a reception after the screenings on the 5th.
And if you happen to be in DC at the end of the month, you might want to stop by the National Gallery for the screening of the documentary Horse Beings, with director Ryohei Sasatani on hand.  I have a business trip down there that week, so appreciate the fortuitous timing that will allow me to see it.  Happy viewing!