Sep
17

Books, Events, JET Alum Author Beat, Notable JET Alums, Writers

Comments Off

on Holly Thompson to speak about picture books at Japan Writers Conference
Posted by Tom Baker
The Japan Writers Conference, a free annual event that invariably attracts at least a few JETs, will be held at Otaru University of Commerce on Oct. 13 and 14. One of the JETs giving presentations this year will be poet and novelist Holly Thompson, who first came to Japan in connection with the pre-JET MEF program. She will present "Half the Story: Writing for the Picture Book Market." Here's the official description of her presentation:
Short Lecture, Exercises and Q&A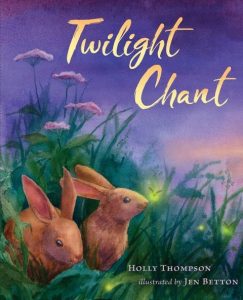 Picture book writing is a particular art. Writers of picture book manuscripts must write for page turns and create opportunities for the illustrator—writing just enough to offer possibilities. This session introduces the craft of writing picture books for current English-language picture book markets.
Writing is only half the story in picture books–images and text interact to tell the story together. So how do we write text without saying too much? Where in our writing should we step aside for the illustrator? And how do we compress stories for the strict count of 32 pages? How can we skill up to craft manuscripts that appeal to editors and art directors for their illustration possibility? This session will explore the anatomy of the picture book as it pertains to writers and offer guidelines for crafting fresh, marketable picture book manuscripts. We'll examine sample picture books—fiction, nonfiction, poetry—and try some interactive exercises. We will address the current English-language picture book markets and share the gaps, openings and opportunities for writers to get a foot in the door.
Holly Thompson is author of the picture books Twilight Chant; One Wave at a Time, The Wakame Gatherers: verse novels Falling into the Dragon's Mouth, Orchards, The Language Inside; and the novel Ash. She writes poetry, fiction and nonfiction, is SCBWI Japan Regional Advisor, and teaches at Yokohama City University.