May
31

Uncategorized

Comments Off

on JETAA Chapter Beats June 2018
JETAA Chapter Beats June 2018
JETAA Chapter Beat is a periodic mosaic of events taking place in the JETAA sphere. Compiled by AJET's Director of Alumni Relations Megan Buhagiar (Ishikawa Prefecture, 2017- Present).
1. JETAA NY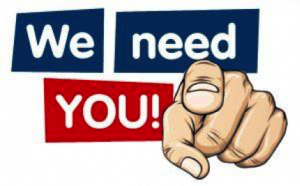 Pre-Departure Seminar – Volunteers Needed!
It's that time of year when we prepare a new batch of JETs to start their journey in Japan! We are calling upon our recent alumni to teach and share their experiences to hopefully prevent some surprises or embarrassing moment
s and make their time in Japan something they will never forget.
We are looking for presenters on the following topics.
JET Job Skills- Elementary, Junior High, High School
Being a Minority-Asian, African American, Latinx, LGBT
Gender Issues
What to Expect Your First Few Weeks
Money Management
Studying Japanese
Being Vegetarian or Dietary Restrictions
Community Involvement
Japanese Social and Business Etiquette
How to Prepare for Your Departure
When: Saturday, June 23 from 10am–3:30pm (seminar), followed by a nearby happy hour open to all!
Where: Nippon Club [145 W. 57th St., 2nd Floor (between 6th Ave. and 7th Ave.)]
RSVP: Sign up here to volunteer by Wednesday, May 23 at 5pm
Questions? Feel free to contact Ryan Hata at membership-at-jetaany-dot-org.
2. JETAA Singapore
Pameran POSKAD 2018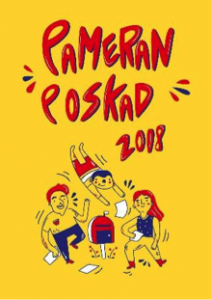 Pameran Poskad is a group exhibition of postcard-sized artworks that is open to anyone and everyone! Participants come from a variety of backgrounds. Some are internationally recognised artists; others are students, engineers, homemakers and even little children! Artworks can be in any forms like drawings, ceramics and even soft toys, as long as they fit into the plastic sleeves provided.
Pameran Poskad provides everyone with the opportunity to be involved in art as creator, exhibitor, appreciator, collector and organisers. You can be all of them! Create something you enjoy, experience exhibiting your works with 499 other artists, and find artworks that speak to you from 5,000 submissions; bring your favourites home and continue appreciating them for years to come! Let's celebrate our creation together.
For Exhibition Goers:
You can purchase any artworks during Pameran Poskad exhibition. All sales are by cash only and no reservations of any artworks are allowed. Collection of artworks will only begin from the last day of the exhibition at the venue or you can also choose to have the artworks delivered to your address for a sum of fee.
Please keep a copy of your order form that contains your purchase details for the artworks. If you wish to ask someone to collect the artworks on the behalf for you, please ensure that the person has a copy of your order form (whether a photocopy/scan/screenshot) so that we can verify the purchase.
For registration details, click here.
All proceeds go to Beautiful People Charity.
Exhibition:
Dates:
From 15 June (Friday) 2018
to 24 June (Sunday) 2018
10am – 10pm
Venue Partner:
ION Art gallery
Level 4, ION Orchard


3. JETAA DC
Networking Happy Hour with Departing JETs!
Save the Date!
Networking Happy Hour with Departing JETs!
Saturday, June 9
5:30  PM
The Front Page
1333 New Hampshire Ave NW, Washington, DC 20036
Come meet outgoing JETs at The Front Page on Saturday, June 9 from 5:30PM!  As senpai JETs, share your wisdom, your favourite JET stories, and more with the newest group of JET participants.  The Front Page will offer Happy Hour deals during the event, and light appetisers will also be available.  We look forward to seeing you there!
4. JETAA Rocky Mountain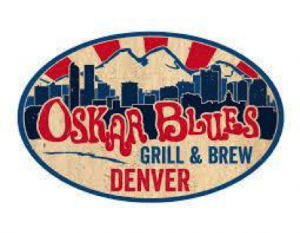 JET Q&A After Party
Join us to help send off the 2018 JETs on their way to new adventures teaching English in Japan!
When:        June 2, Saturday
1:30 PM
Where:      Oskar Blues
1624 Market St.
Denver, CO 80202
5. JETAA Auckland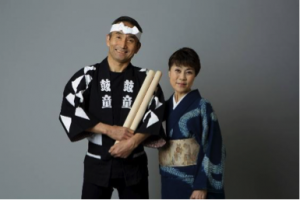 Taiko Intensive Weekend with Yoshikazu and Yoko Fujimoto
Details:
We are very pleased to announce an extraordinary opportunity to learn taiko from two legends of the taiko world: Yoshikazu Fujimoto and Yoko Fujimoto, founding members of Japan's acclaimed taiko performing arts ensemble Kodo. The Sanin Angya weekend-long taiko intensive will take place from Saturday 16th of June to Sunday 17th of June.
It's not often that such distinguished performers make their way to this part of the world, so don't miss this chance, book now!
Full details and registration form available on our website: http://tamashii.nz/sannin-angya
Photo credit: Takashi Okamoto
DATE & TIME:   16th at 11:00 to 17th JUNE at 16:00 (UTC+12)
PLACE:               155 Pilkington Rd, Point England,
Auckland, 1072, New Zealand
HOSTED BY:      Tamashii Taiko Drummers
TICKETS:           $350.00                Get Tickets
tamashii.nz
6. JETAA South Australia

AJAS: Screenings then food
When:         Tue, June 5, 6:00pm – 8:45pm
Where:        UniSA City East Campus, C Building (C3-16 ) (map)
Description
AJAS: Animation Society (Adelaide Japanese Animation Society) is on Tuesday's @ 5.30pm, in C Building (C3-16), City East Campus UniSA, North Terrace. Our Club is FREE of charge, and the public is welcome.
AJAS (Adelaide Japanese Animation Society) has been running since 1993 and has a long, hearty tradition of showing a wide variety of anime for people of various ages in a friendly, relaxed environment. Anime is a vibrant artform that is ever-evolving, reflecting social attidues, cultural trends, historical timepoints and a variety of genres and styles that can appeal to people of all ages.
Contrary to the common belief that anime is simply for kids, anime is not merely restricted to Miyazaki movies and early morning shows. AJAS acts as a gateway to allow anime fans to traverse the anime universe in depth and appreciate its many forms.
Screenings run from 6pm to 8.45pm, then we look for food.
UniSA Students should join the USASA 2018 AJAS membership at: http://usasa.sa.edu.au/Clubs/ajas
See full details here: http://ajas.org.au/
7. JETAA SA/Victoria/TAS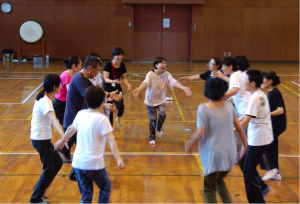 🎶Voice Circle with Yoko Fujimoto🎶
Perhaps there is a dormant voice inside of you that you haven't heard yet– one that you haven't had a chance to 'meet'. Yoko Fujimoto's 'Voice Circle' workshop is a return to the voice in its most primal form, and the introduction of that voice to song.
The goals of the Voice Circle are:
⚫︎To go beyond the idea of being "good" or "bad" at singing, and return to the idea of singing for the simple joy of it.
⚫︎To rediscover yourself through your voice.
⚫︎To create a space that reflects the energies of each participant. It is Yoko's hope that this experience is one that leads to rediscovery within the self, and one that you can share with others.
⚫︎To relax and take an edge off the stresses of everyday life through releasing your voice.
⚫︎To stimulate the body through exercises which use muscles you may have forgotten you have!
⚫︎To create an exchange of energy in the workshop that will hopefully change you in some fundamental way, so that you may take a part of it with you into the next day and beyond
👉When: Sunday June 3rd
👉Time : 14:15–16:15
👉Fee : $60
👉Venue : Edinburgh Gardens Community Room
Brunswick St., Fitzroy North
👉Please bring a pen
👉Booking: wasshoi@miyake.org.au
(Ayako/ A.YA)
☆Interpreter: Melanie Taylor
Photo: 江本剛
🔥Yoko and Yoshikazu Fujimoto(KODO)' gig in Melbourne!
2ne June, Saturday
KODO Duo Ninin Angya
↓↓
https://www.facebook.com/events/189514485182653/?ti=icl
Date:  June 3rd
Time: 14:15 – 16:15 (UTC +10)
Place: Edinburgh Gardens Community Room,
Brunswick St., Fitzroy North, Melbourne
Harukaze 2018: Musical and Floral Metamorphosis
JASM invites you to the 2018 Harukaze "Spring Wind" Concert. This year, Cerulean Fire and Sogetsu Ikebana Group will present Musical and Floral Metamorphosis: Premiere of Concerto for Four Harpsichords and Strings in Park Square Theatre on Sunday, June 10th.
When: 
Sunday, June 10, 2018
4:00 p.m. Program begins
Where:
Park Square Theatre, ANDY BOSS STAGE
20 W 7th Pl, St Paul, MN 55102
Price:
$15 Non-Member
$10 JASM Member
$5 Students (with ID)
Free: Age 6 and Under
http://www.mn-japan.org/2018/03/harukaze-2018-musical-and-floral-metamorphosis-sunday-june-10/
9. JETAA Alaska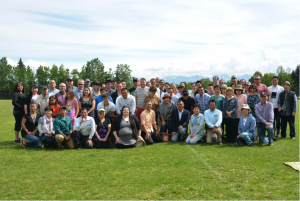 Japan Alaska Association Welcome Potluck BBQ for Japan Self Defence Force
Details:
Help us welcome members of the Japan Self Defense Force visiting Anchorage for their annual joint training with the U.S. Military through a family-friendly community BBQ and Potluck. Bring your favorite side dish or dessert!
Date:           June 2nd
Time:          12:00 – 15:00 AKDT
Place: Anchorage Moose Lodge No 1534
4211 Artic Blvd., Anchorage, Alaska 99503
10. JETAA UK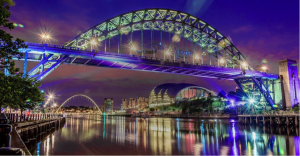 North East JETAA Meet-up
Details:
Let's see what ex-JETs we have in the North East! Come on guys we can't get outdone by the south…
General plan is to meet in Newcastle for some drinks and food (if wanted) at the Bridge Tavern.
They serve food until 19:00 so that should be grand.
Please change your attendance to 'attending' if you can make it and I'll reserve a table!
Really want this to be a chance for us to connect ex-JETs in the North East, see who's out there and hopefully be able to organise some Japan-related events in the future.
Please contact Catherine White on Facebook or email catjwhite89@gmail.com for more details
Date:           June 2nd
Time:          17:00 – 20:00 UTC +1
Place: The Bridge Tavern
7 Akenside Hill, NE1 3UF
Newcastle upon Tyne