Apr
3

Uncategorized

Comments Off

on JETAA Chapter Beats April 2018
JETAA Chapter Beat is a periodic mosaic of events taking place in the JETAA sphere. Compiled by A
JET's Director of Alumni Relations Megan Buhagiar (Ishikawa Prefecture, 2017- Present)
JETAA SC
Tokyo City Cup and Family Fun Day
When: Sunday, April 8th
Time: 10:30 – 17:00
Where: Santa Anita Park, 285 Huntington Dr, Arcadia, California 91007
Tickets: http://www.tokyocitycup.com
The Tokyo City Cup, won last year by HARD ACES, is the sole graded stakes race named for a major city outside the United States. Free Tokyo City Cup T-shirt and Japanese Towel for the first 1, 000 patrons and more gifts for fans who complete a survey at your drawing tables are available. The Tokyo City Cup Game will be held and splendid prize will be given to the winner. The website also provides more information about the specific event schedule. Gates open at Santa Anita at 10:30 a.m., with the first post at 12:30 p.m.
The Japan Family Day features Japanese cultural exhibitions, booths such as Karate (Japanese martial arts), Sado (tea ceremony), Shodo (calligraphy), Kendo (Japanese swordsmanship), Origami (paper folding), Anime and stage shows like Min-yo (Japanese fold song), Sumo (Japanese-style wrestling), Ryuku Buyo (Okinawa Traditional Dance), Tsugaru Shamisen (Three stringed Japanese guitar) and Taiko (a special Japanese Drum Performance).
You can enjoy various Japanese food booths such as sushi, curry, okonomiyaki (Japanese-style pizza), Japanese Tea, Japanese BBQ, Onigiri (rice ball) and Japanese bakery. At the beer garden, Japanese beer will be served.
For more information, please visit at www.tokyocitycup.com .
2. JETAA NC

Furusato Vision Project
Calling all JET Alumni who were in EASTERN JAPAN during their JET time! The Furusato Vision Project is back! This is an opportunity for you to go back to your JET Placement, visit places you have strong connections with and reconnect with your community!
CLAIR and local governments that employ JET Participants are implementing the 'JET Furusato Vision Project'. By exploring opportunities to use JET alumni in globalisation and local revitalisation activities, CLAIR and the local governments of Japan hope to further expand the potential of the JET Programme widely both in Japan and abroad.
JET alumni who participate in this project will return to their former places of employment on the JET Programme, visiting places and people they had strong connections with and reconnecting with the community. More importantly, participants will develop and implement their own 'Vision Plan' that utilises the skills and connections they acquired after JET to make new contributions to their former community in areas such as Tourism Promotion, Economic Exchange, Educational Exchange, Culture and Arts Exchange, Grassroots Exchange, Current JET Participant Career Support, or some other project to deepen the community's ties to the world.
Applications close April 9th. For more information, visit http://www.jetprogramme.org/en/furusatovisionproject/
3. JETAA UK

Jr Managers Program (JMP)/Bosch Japan / Presentation and interview
Date: 20th – 22nd April
Time: 09:00 – 18:00
Price: ₤0
Location: London or online
Company: BOSCH Japan
Requirement: Work experience: 0 – 5 years
Language: Japanese (business) and English (business)
The Junior Managers Program prepares highly qualified young professionals in a practically orientated way to assume management responsibility. It is based on an individual program design, diverse further training opportunities, and an established mentoring system with experienced top managers.
https:www.business-paradigm.com/bpc/consul_event_bosch.html
4. JETAA NE (New England USA)

Japan Festival
When: April 29th
Where: Boston Common
Time: 10:00 – 18:00
Happy Spring, NEJETAA Members!
This year's Japan Festival will be held on Sunday, April 29th from 10:00 – 18:00 at Boston Common. Like years prior, we are looking for JET Alumni to help staff our table and help spread the word and answer questions about JET. This is a great chance to give back, have some fun, and help ensure JET's success in the future!
Please follow this link if you wish to sign up as a volunteer: https://goo.gl/forms/piGDOGeGa6cswDoY2
For more information about the event itself, visit the official Japan Festival Boston Website: http://www.japanfestivalboston.org/
We hope to see you there!!
5. JETAA Portland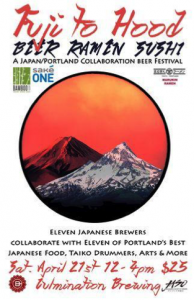 Fuji to Hood
Date: Saturday, April 21st
Time: 12pm – 4pm
Place: The Bindery Annex and
Culmination Brewing
2117 NE Oregon St, Portland, OR 97232
Portland and Japan collaboration festival "Fuji to Hood" is a beer festival featuring ten Japanese breweries (and one cidery) collaborating with eleven of Portland's finest brewers/cidermakers on original recipes using select Japanese ingredients. Presented by Culmination Brewing and supported by the Japan-America Society of Oregon, the Fuji to Hood beer festival also features Sake from SakeOne, ramen from Marukin Ramen and sushi from Bamboo Sushi, plus Japanese Taiko drumming groups and arts with partial proceeds going to benefit JASO. Beer, Ramen, Sushi and Sake come together in Portland on April 21st, 2018.
For more information go to https://fujitohood.com
6. JETAA Music City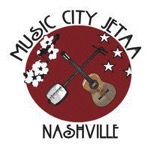 Nashville Cherry Blossom Festival
Date: April 14th
Time:
Cherry Blossom Walk: 09:45
Nashville Cherry Blossom Festival: 10:00 – 17:00
Place: 1 Public Square, Nashville, TN 37201
JETAA MC participates every spring in the Nashville Cherry Blossom Festival by staffing a JET Program booth and giving a lecture about "My Life in Japan." Potential JET applicants and newly selected JETs are encouraged to stop by the booth to get direct information about JET from someone who has been there. There's also plenty of great stories in the "My Life in Japan" lecture.
For further information about the festival, visit:
http://www.nashvillecherryblossomfestival.org/
7. JETAA Auckland
Beginners Taiko Workshop
Date: Saturdays from April 28th for 5 weeks
Time: 12:00 – 14:00 UTC
(except the first Saturday (11:30 – 14:00))
Place: 7 Westech Place, Kelston, Auckland
Age: 14 +
Cost: $100
What to bring: Earplugs and water
To book: Email us at haeremai@nzjapan.net
Whether you're looking for an introduction to Japanese drumming or are interested in joining our team*, we invite you to come along for this one of a kind experience!
Bookings are essential. Please ask us any question by fb message or by email.
*Because spaces in Haere Mai Taiko are limited, unfortunately taking a course does not guarantee you a spot in the group. Please discuss with our senior members if you wish to join.
8. JETAA Singapore
Hanami by the Bay
Date: April 7th
Time: 17:00 – 22:00 UTC+8
Place: Under the Supertree Grove (Gardens by the Bay)
[Calling Out to JETAA Members]
We are starting the year with two events: Ramen Teh Movie Night and Hanami by the Bay!

Details for Hanami by the Bay: Join us for a picnic!
Date: 7th April, Saturday
Time: 5:00pm – 8:00pm
Location: Under the Supertree Grove
(Directions to Gardens by the Bay: http://www.gardensbythebay.com.sg/…/getting-here-and-parkin…)
JETAA will be providing food and some drinks. Members are welcome to bring your own drinks too.

Apart from the usual picnic on the grass patch, we will also be offering subsidised tickets to the Flower Dome on 7th April to view the Sakura Matsuri for our JETAA Members! Check out the google form for details!

Please RSVP for both events using the Google form link: https://goo.gl/forms/unE6vXXHU6f1FiWq1

RSVP deadline for movie: 2nd April (Mon)
RSVP deadline for Hanami: 4th April (Wed)
For further information go to their facebook page.
9. JETAA Pittsburg
Pretty Guardian Sailor Moon Musical: PJFF Centerpiece
Date: April 13th
Time: 18:30 – 21:15 EDT
Place: 4115 Butler St, Pittsburgh, Pennsylvania 15201
Tickets: rowhousecinema.com
Price: $15.00
In the name of the moon, attend the Pittsburgh Premiere of the filmed version of the musical "Pretty Guardian Sailor Moon: The Musical – Le Mouvement Final", the Centerpiece feature of the 2018 Pittsburgh Japanese Film Festival (4/6-4/19). This is a one night only screening.

Friday, 4/13 – 6:30pm
Tickets ($15) – http://bit.ly/SailorMusicalFri


About the Musical
——————–
Usagi Tsukino says farewell to Mamoru Chiba as he is set to leave for school in America. As Usagi says goodbye, she faints, and a super idol group called the Three Lights appear to catch her fall. Meanwhile, new enemies – the "Shadow Galactica," are calling themselves Sailor Guardians and are aiming to steal Sailor Crystals! A mysterious young girl named Chibi-Chibi and a new group of Sailor Guardians, called the Sailor Starlights, also appear, but are they friend or foe? Can Sailor Moon and the Sailor Guardians stop the Shadow Galactica before it's too late?

About the Festival
——————–
The Pittsburgh Japanese Film Festival showcases new, recent, and classic Japanese films across genres, highlighting the richness and diversity of Japanese cinema.
– Feature Films: Yojimbo, Sanjuro, Your Name, Antiporno, Godzilla, Stray Cat Rock: Sex Hunter
– One Night Only: Neko Atsume House, Pretty Guardian Sailor Moon-The Musical, Wild Zero, Urotsukidoji: Legend of the Overfiend
– Schedule/Tickets/Special Events: http://jffpgh.org/
Please Note: No refunds of exchanges for special event tickets.
10. JETAA Philadelphia (Philly)
Bethlehem Sakura Matsuri
Date: 14th April
Time: 12:00 – 17:00 EDT
Place: 10 W Church St, Bethlehem, PA 18018-5827, United States
Come on up for the Bethlehem Cherry Blossom Festival! An afternoon of culture and entertainment put on by my colleagues at the Bethlehem Sister City Commission.
Attractions to include: Origami Yukata-wearing
Shodo (calligraphy) Sado (tea ceremony)
Mochi-pounding Festival foods
and more TBD!
Save the date and invite your friends. Come find us at the Garden of Serenity (an honest-to-goodness Japanese garden designed by some famous Japanese guy!) adjacent to the Bethlehem Public Library.