Jan
30

Uncategorized

Comments Off

on JETAA Chapter Beats February 2018
JETAA Chapter Beat is a periodic mosaic of events taking place in the JETAA sphere. Compiled by A
JET's Director of Alumni Relations Megan Buhagiar (Ishikawa Prefecture, 2017- Present).
JETAA Ireland       
Japanese Language Meet-ups
JETAA Ireland has resumed their Japanese Language Meet-ups. They are
held once a month on the second Friday of the month, making the next one February 9th. For more details, their Facebook event page can be found here.
2. JETAA New York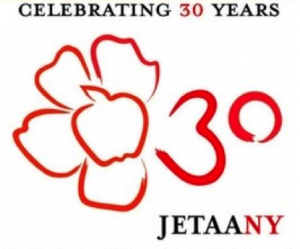 JETAANY Gala
If you only attend one JETAANY event next year, make it this one!
The gala will be an evening of celebration, commemorating the JET Program's 30th anniversary with our own New York spin, honouring local JET alumni, and celebrating the JETAANY community.
This is a black tie optional event that includes dinner, open bar, a sake-barrel opening ceremony and toast, entertainment, speeches, a silent auction, a taiko performance, and other activities. All for only $82*, thanks to generous grants we have secured to offset costs of the event.
Read more about the event (including FAQ) on jetaany.org. This event is open to all alumni, friends, and family (21+), so feel free to invite others, and buy your ticket soon!
*Early-bird pricing available until 1/15 (if tickets remain)!
Questions? Email gala[at]jetaany[dot]org
Want to get involved? Sign up here to volunteer.
 2. JETAA Singapore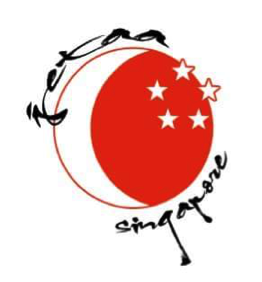 Japanese Cultural Festival
J.CLAIR Singapore is looking for volunteers to share about the JET Programme at the Japanese Cultural Festival.
The details are as below:
~Japanese Cultural Festival (JCF) 2018~
Date: 2/3 (Sat) 10:00~18:00
Venue: University Town in NUS
Organised by: The NUS Japanese Studies Society (JSS)
We would appreciate it if you could lend us your support to CLAIR for this event by indicating your availability in the link below.
https://goo.gl/forms/CAvcrD0hCJsjfzwv2
Feel free to contact JETAA Singapore if you need any clarifications.
 3. JETAA DC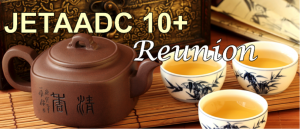 Annual 10+ Reunion Event
The 10+ Reunion is a casual get-together for any JET alumni who departed for the JET Program in 2007 or earlier. Join fellow alumni to re-connect and reminisce about your time in Japan.
Date:      Saturday, February 10
Time:     1:00pm to 3:00pm
Location:        Teaism Penn Quarter (400 8th St NW, Washington, DC 20004)
Price: $10
Attendees have a choice of bento (fried chicken, salmon, or black bean cake) and each meal is accompanied by an exclusive Japanese green tea sampling. +1's are welcome!
Please register and pay in advance by Saturday, February 3. Payments are non-refundable after Tuesday, February 6.
Feel free to contact secretary@jetaadc.org if you have any questions.
Click HERE to register for the 10+ Reunion
Manga Mania at Casual Powerhouse Arts Centre
Details
We invite you to join us for MANGA MANIA, a day filled with free workshops and events that speak to the Manga Hokusai Manga exhibition.
Please note that BOOKINGS are essential due to limited capacity.
***
MANGAZINE | 11am-1pm | 10-16 years
Participants of Mangazine will be introduced to the features of Manga drawing before creating their own zine using the key characteristics of this cartooning and comic based style.
FREE, bookings essential.
Book here: https://goo.gl/t8gCNm
IKEBANA WATERCOLOUR |11am -1pm & 2-4pm | 16 years +
Watch a demonstration of the traditional Japanese flower arranging technique of Ikebana before being lead in an exploration of the resulting creation through the use of watercolour painting. This workshop is suitable for both beginners and advanced students of watercolour techniques and all materials will be supplied.
FREE, bookings essential.
Book here: https://goo.gl/2RJyfR
SUSHI SUPER HEROES | 1.30-3.30pm | 6-9 years
Choose your favourite sushi ingredients from the available menu and then transform into an epic version of popular Japanese cuisine, the sushi roll. The sushi super hero outfit comes complete with mask and cape, ready to be decorated into the most exciting and powerful hero ever seen. This will be an open (drop in) workshop that participants can join and leave as desired.
FREE, bookings essential.
Book here: https://goo.gl/mq2pyz
***
MANGA MANIA FILMS
Film Screening: Crayon Shin Chan: Bravo! Samurai Battle (PG) | 11am
FREE, bookings essential. Book here: https://goo.gl/vvM6SC
Film Screening: Miss Hokusai (Uncl 15+) | 1:30pm
FREE, bookings essential. Book here: https://goo.gl/HkhYje
***
ALSO AVAILABLE:
Liverpool City Library will hold a pop-up Library within Casula Powerhouse Arts Centre that will be entirely devoted to Manga. Come and browse the huge collection of Manga books available for borrowing from the wonderful team at Liverpool City Council Library.
***
Header Image:
Daisuke Igarashi, A person who draws the world, 2015
Ink and watercolor on paper, 36 x 110 cm
© Daisuke Igarashi
When:    February 3rd 2018
Where:   Casula Powerhouse Arts Centre
Tickets:  www.casulapowerhouse.com
6. JETAA WA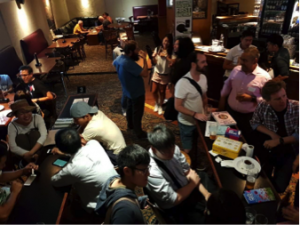 KaiWA
When: Thursday, February 8th.
Location:        43 Below Tavern, 43 Barrack Street, Perth WA, Australia
Time: Starts 17:30
Hello everyone! We hope you're settling into 2018 and keeping up with those New Year's resolutions! Come join us for the next KaiWa on Thursday, February 8th.
KaiWA is a casual Japanese-English conversation-cultural exchange and anyone is welcome to come and practice their Japanese or English.
Entry is a gold coin donation and we'll be open from 5:30pm til 8:30pm at 43 Below, (cnr. Hay and Barrack St, downstairs next to Commonwealth Bank).
Don't forget to subscribe to kaiWA events!
More details can be found here and here.

7. JETAA France
Japancraft – Synergies entre Tradition et Modernité
2 dates:      6 February – 17 February
Expo :         Japancraft − Synergies entre Tradition et Modernité
Place:        Maison de la culture du Japon à Paris – page officielle
Clair Paris présente des objets artisanaux de différentes régions du Japon grâce à la collaboration de 18 collectivités locales du Japon. Ces objets fabriqués avec des techniques ancestrales, y seront présentés, et mis en regard de produits industriels de pointe réalisés avec les mêmes techniques. ENTRÉE-GRATUITE Du mardi 6 février au samedi 17 février 2018 de 12h à 20h (fermé dimanche et lundi) A la Maison de la culture du Japon à Paris 101Bis Quai Branly, 75015 Paris, France
日本の地方に根付いた伝統技術にスポットをあて、それらが現代の生活スタイルに高度に適応している例、異分野先端産業に活かされている例を分かりやすくご紹介します。日本の18自治体から、特色ある工芸品、製品がパリ日本文化会館に集まります。 入場無料 2018年2月6日(火)~2月17日(土) 12時から20時 (日月休館) パリ日本文化会館 (Maison de la culture du Japon) 101Bis Quai Branly, 75015 Paris, France
 Certaines des créations présentées seront ensuite disponibles à la vente. Du mardi 6 février au samedi 17 février de 12h à 20h (fermé dimanche et lundi) The Japan Store ISETAN MITSUKOSHI | 101Bis Quai Branly, 75015 Paris, France http://thejapanstore.mistore.jp/paris/fr/index.html 展示期間中、同建物内のThe Japan Store ISETAN MITSUKOSHIにて一部の展示商品を販売します。 販売期間: 2018年2月6日(火)~2月17日(土) 12:00~20:00 ※日曜、月曜は休業日 Du mardi 20 février au jeudi 1 mars de 12h à 20h (fermé dimanche) Maison Wa | 8, Rue Villedo 75001 Paris France
https://www.facebook.com/maisonwa/ また、展示会終了後、パリ1区の和雑貨セレクトショップにて一部の展示商品を販売します。 販売期間: 2018年2月20日(火)~3月1日(木) 12:00~20:00 ※日曜は休業日 販売場所:Maison Wa | 8, Rue Villedo 75001 Paris France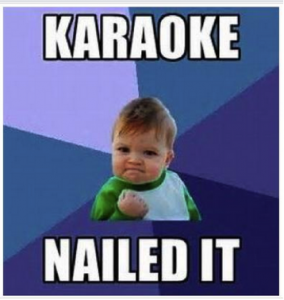 8. JETAA UK
Karaoke/Pub Night with The London Chapter
When:    February 8th
Time:     18:00 – 21:00
Where:   The Glasshouse Stores, 55 Brewer Street, W1F9UJ London, United Kingdom
Details
Following our London AGM/games afternoon last week, we decided to continue our 2018 JETAA London events with a crowd-pleasing classic karaoke night!
We will be gathering at the pub from 6ish (or as soon as our employers untie us from our desks/tools!) and heading to our usual karaoke spot in the manga laundrette!
Bring your friends, alcoholic/non-alcoholic drinks, song list and your best/enthusiastic voices!
Pub: The Glasshouse Stores, 55 Brewer St, Soho, London W1F 9UJ
Karaoke: Adanami Manga Bookstore, 30 Brewer St, Soho, London W1F 0SS
*This event requires registration and payment*
Please head to our eventbrite page to sign up!
Only 14 spaces for karaoke so get in quick!
Head to the Eventbrite page to reserve your spot now:

https://www.eventbrite.co.uk/e/karaokepub-night-with-the-london-chapter-tickets-42570231709
 9. JETAA Ottawa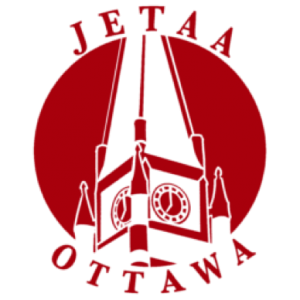 Japanese Potluck Event
Come one, come all, to JETAA Ottawa's first official event for 2018!
This year, we'd like to kick off the mid-winter fun with some delicious eats and delightful company. After the gustatory festivities, we'll also have karaoke and pool set up if you'd like to join in!
Click here to reserve what food/drink you'll bring!
Some ideas include: gyoza, sushi, takoyaki, karaage, tempura, tsukemono, katsu curry, and more! There will be a small kitchen area (no oven) and microwave available for use, as well. But, if you're not particularly skilled in the kitchen, not to fret–you could always bring some chuhais, bottled tea, or Pocky!
Date:         Saturday, February 17th
Time:         6:30pm to 9:30pm
Where:      Central 2 Building Party Room, 360 McLeod St.
To access the entrance, take the elevator to the second                    floor and turn left.
Cost:          Free, but please bring (Japanese-style) food!
10. JETAA Southern California and Arizona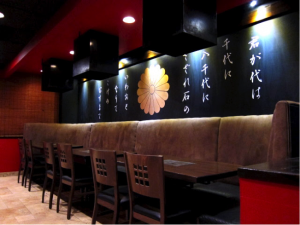 Natsukashii-Kai!
When:        Friday, February 9th
Time:         17:30
Where:      Oreno Yakiniku
Weller Court, 3rd floor, 123 S. Onizuka St., 90012
Happy hour deals: http://www.oreno-yakiniku.com/happyhour/
Natsukashii-Kais are back for 2018 starting this February! Last year, this monthly meetup consistently achieved our primary goal of bringing more JET Alumni out to connect and remember what we loved about Japan! Each time was equally awesome, because we discovered and supported small Japanese, and Japanese-American-run businesses in Little Tokyo through our attendance at fun places, including Wolf and Crane, Suehiro Cafe, GAZEN, 3rd Generation Sake Bar, and more, plus our go-to after party spot: karaoke at Tokyo Beat!
For our inaugural night out, we're celebrating one of the most natsukashii (nostalgic) dining activities: Yakiniku! We will meet at Oreno Yakiniku in Little Tokyo, from 5:30-9:00 to enjoy their unique happy hour deals on drinks and food (see link for details). We can split into two tables for those who dinner elsewhere, so don't worry if you need to arrive late, leave early, or abstain from meat! As always, non-drinkers and friends of JET are absolutely welcome, and if history is any track record: good times are guaranteed!
This event also falls on the last day of L.A. interviews for potential 2018 JET Programme participants. We should avoid inviting any current applicants, so any hard working volunteer greeters, interviewers, and Japanese staff from that event can feel relaxed and welcome to enjoy the night out with us. Maybe you will even see someone from when you interviewed!
If you can't make it, keep an eye out for our next event in March, when we will begin expanding our venues outside Little Tokyo. (Fear not! If you love Little Tokyo, we plan on returning to new and favourite venues from last year, every even-numbered month.)