Jan
3

Uncategorized

Comments Off

on JETAA Chapter Beats January 2018
JETAA Chapter Beat is a periodic mosaic of events taking place in the JETAA sphere. Compiled by AJET's Director of Alumni Relations Megan Buhagiar (Ishikawa Prefecture, 2017- Present).
1) JETAA Western Japan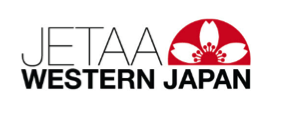 JETAAWJ Job hunting and business manners seminar.
The JET Alumni Association Western Japan (JETAAWJ) will be hosting a two-day job hunting and business manners seminar in Osaka City with Mori Kosan Co., Ltd., a firm that supports foreigners seeking employment in Japan. The seminar will be from 9:00 to 17:00 on January 20 (Sat.) and 21 (Sun.), 2018. Attendees will learn things like: how to write a Japanese-style resume, prepare for an interview, exchange business cards, answer phone calls in Japanese, etc.
*The seminar participation fee is 1000 Yen.
There will also be a networking event on the night of January 20 (Sat.) from 17:30 to 19:30, with Mr. Takeo Mori, CEO of the Kansai Tourism Bureau, and guests from other organizations. *Participation fee for the networking dinner will be 1000 Yen to help pay for catering costs (this is separate from the seminar fee).
For those who would like to attend, please apply through the link below. A schedule with more detailed information on the seminar will be sent to applicants.
*The seminar will be conducted in Japanese, so it recommended for participants to have at least a JLPT N3 level of Japanese or higher.
When: January 20 (SAT) & 21 (SUN)
Time: 09:00 – 17:00 (both days)
Where: Mori Bldg 4F, 1 – 4 – 11 Minamisemba Chou-ku, Osaka
More details: Contact JETAAWJ@gmail.com
2) JETAA Ottawa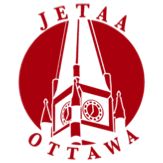 The Japanese Film and Literature Society presents:
Mishima: A Life in Four Chapters
The Temple of the Golden Pavillion
Film and Book Description:
Mishima: A Life in Four Chapters is a 1985 American biographical drama film co-written and directed by Paul Schrader. The film is based on the life and work of Japanese writer Yukio Mishima (portrayed by Ken Ogata), interweaving episodes from his life with dramatizations of segments from his books The Temple of the Golden Pavilion, Kyoko's House, and Runaway Horses. It was executive produced by Francis Ford Coppola and George Lucas.
Movie TrailerThe Temple of the Golden Pavilion
In 'The Temple of the Golden Pavilion', celebrated Japanese novelist Yukio Mishima creates a haunting portrait of a young man's obsession with idealized beauty and his destructive quest to possess it fully.
Mizoguchi, an ostracized stutterer, develops a childhood fascination with Kyoto's famous Golden Temple. While an acolyte at the temple, he fixates on the structure's aesthetic perfection and it becomes his one and only object of desire. But as Mizoguchi begins to perceive flaws in the temple, he determines that the only true path to beauty lies in an act of horrific violence. Based on a real incident that occurred in 1950, The Temple of the Golden Pavilion brilliantly portrays the passions and agonies of a young man in postwar Japan, bringing to the subject the erotic imagination and instinct for the dramatic moment that marked Mishima as one of the towering makers of modern fiction. With an introduction by Donald Keene; Translated from the Japanese by Ivan Morris.
Film – Mishima: A Life in Four Chapters
When: Tuesday, January 16th, 2018
Where: Ottawa Public Library (120 Metcalfe St.) Basement Auditorium
Book – The Temple of the Golden Pavilion
When: Tuesday, January 23rd, 2018
Where: Ottawa Public Library (120 Metcalfe St.) Basement Room B125
NEJETAA 5th Annual Ski Trip
This year NEJETAA will host our 5th Annual Northeast Region Ski Trip from January 26th – 28th at Killington Ski Resort, the largest ski area in the eastern United States.
We will stay at the Summit Lodge. It features a pub, hot tub, etc. Complementary breakfast is also included, and it is walking distance from the Foundry, our optional restaurant destination for Saturday night.
For those who are not interested in skiing, the Killington area offers much to do. There are options for individuals to do cross-country skiing, snowshoeing, and other winter activities. Killington Resort is only 35 minutes from the lovely town of Woodstock, VT with many options for eating and shopping; and 20 minutes from the Long Trail Brewery.
If you plan on attending this event, please fill out the form below by Monday, December 11 for the Early Bird rate and by Friday, December 29th for the regular rate. RSVP as soon as possible to reserve your spot and the type of room you want, as both are limited. We will send payment information soon after each deadline.
Who: JET Alums & Friends of JET
When: Friday, January 26 to Sunday, January 28
Where: The Summit Lodge, Killington, VT
Early Bird Hotel Costs for two night stay : Double: [$265] per person; Quad: [$175.50] per person; Triple: (in the event that we're short one person for a quad) [$205.33] per person (Pay by Monday, December 11)
Normal Hotel Costs for two night stay – December 29 deadline normal price: Double: [$275] per person; Quad: [$185.50] per person; Triple: (in the event that we're short one person for a quad) [$215.33] per person (Pay by Friday, December 29)
Lift Ticket Cost: One-Day: [$62]; Two-Day: [$119}
Ski (includes poles & Helment) or Snowboard Equipment Package Rental (includes Helmet): One-Day: [$39]; Two-Day: [$68]
Deadline to fill out form: Monday, December 11th, 2017 (Early Bird – payment instructions will be emailed to you) or Friday, December 29 (Regular Rate and final day to cancel or change reservation)
If you have any questions, or would like to inquire about carpooling, email Jesse Kerstetter at social@nejetaa.com.
Please Note:
*By RSVPing for this event, you will be responsible for any costs incurred on your behalf.
**As with previous years the quad accommodations include two queen-size beds. Extra cots are not always available.
***The above prices are based on a 20+ person group rate. Therefore, the costs are subject to change if fewer than 20 people sign up (in which case, you will have an opportunity to withdraw)
Sign Up Form: https://docs.google.com/forms/d/e/1FAIpQLSeU0ESRFwY6YiI55VWeGJUHRCtt22UZ_CdmiztVE3xvQDsM_g/viewform?usp=sf_link
When: Friday, January 26th to Sunday, January 28th
Where: The Summit Lodge, Killington, VT
4) JETAA Florida

Annual JETAA Shinnenkai in Tampa
Join us for our annual event to welcome in the new year!
When: Sunday, January 28, 2018
Where: Tampa
Contact: Please R.S.V.P. to Michael Maloney (Toyama-ken AET '92-'94) at maloney_m@hotmail.com for directions.
When: Sunday, January 28th, 2018
Where: Tampa
5) JETAA Pacific North West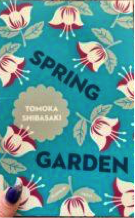 Book Club Spring Garden
Konichiwa PNWJETAAers + friends!
Please join Book Club for the first discussion of 2018 about Spring Garden by Tomoka Shibasaki. You can find it on Amazon here. The Japan Times says: "A masterful look at loneliness and malaise in Tokyo."
Amazon says: "Winner of the Akutagawa Prize, a sharp, photo-realistic novella of memory and thwarted hope…"
We look forward to seeing you all on January 28 at 3:00pm at Fresh Flours on Phinney Ridge.
Yay books !
When: January, 28th, 2018
Time: 3:00pm – 4:00pm
Where: Fresh Flours, 6015 Phinney Ave N, Seattle, WA 98103
6) JETAA Wellington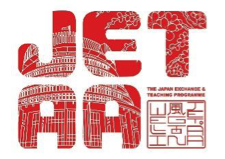 MEXT Japanese Study Scholarship OPEN
MEXT scholarship applications for Japanese Studies Students are now OPEN! This is a one year scholarship funded by MEXT (the Ministry of Education, Culture, Sports, Science, and Technology). If you are a New Zealand citizen between 18 and 30 years old and studying Japanese at university, you may be eligible for this scholarship! Return airfares, university fees, and a monthly allowance will all be covered by the Japanese Government. Check the Embassy of Japan in New Zealand's website for guidelines and the application forms.
When: From December 4th To February 16th, 2018
Where:
Wellington: JICC, PO Box 6340, Marion Square, Wellington 6141
Christchurch: JICC, PO Box 13748, Christchurch 8141
Auckland: JICC, PO Box 3959, Auckland 1140
7) JETAA New York

JETAANY Gala
The JETAANY 30th Anniversary Gala is a celebration of the JET Program's many years of successful grassroots exchange and its positive impact on U.S.- Japan relations. The event is a chance for JET alumni and other attendees to engage in innovative educational and cultural activities that will promote understanding and friendship between the U.S. and Japan and strengthen our local networks.
This is a formal, inter-generational night of celebration. It is important because it presents an opportunity for us to come together and commemorate, for the first time ever on this scale in New York, the significance of this program, chapter, and our experiences.
Interested in Volunteering? We Need Your Help!
GALA FAQ – CLICK HERE AND ON EACH Q TO EXPAND
VOLUNTEER FORM – GET INVOLVED WITH THE GALA
When: February 3, 2018
Time: 6:00-11:00 PM
Where: Dumbo Loft, 155 Water Street, Brookyln, NY 11201 Map.
8) JETAA Rocky Mountains
The Daruma of Making Your Network Work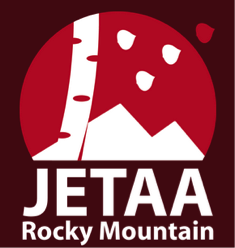 We are delighted to co-host with the amazing folks at the Japan America Society of Colorado (JASC) for their Young Professionals Newtorking event.

You must RSVP at:
http://www.jascolorado.org/new-events-1/darumanetworking


Already have your career sorted? Then come support those who are finding their way, and just get to know other great people in the Denver Metro area who have a connection to Japan.
When: Wednesday, January 24th, 2018
Time: 6:30pm
Where: Nighthawk Brewery, 2780 Industrial Ln, Broomfield, CO 80020
9) JETAA Minnesota
JETAAMN's Annual Karaoke Shinnenkai
Let us say Sayonara to 2017 and celebrate the new year with some Karaoke! Pay tribute or celebrate the goods and bads of 2017 by to our favorite tunes at Do Re Mi in Eagan from 8-10pm.

We will also meet next door for a Korean dinner at 6pm.

RSVPing will guarantee you a spot for karaoke. PLEASE comment below if you are interested in attending dinner before!! Yoroshiku!!
When: Saturday, 20th January, 2018
Where: Do, Rei, Mi Karaoke Studio, 1989 Silver Bell Rd, Eagan, MN 55122