Nov
30

Uncategorized

Comments Off

on JETAA Chapter Beats December 2017
JETAA Chapter Beat is a periodic mosaic of events taking place in the JETAA sphere. Compiled by AJET's Director of Alumni Resources Sara-Jane Seery (Kochi Prefecture, 2016- Present).
1) JETAA Pacific North-West
Washi & Washoku
The Pacific Northwest JET Alumni Association with the generous support of the Japanese Cultural & Community Center of Washington are putting on an event to show
how you can bring Japanese culture into your life.Washi and Washoku is here again.  Come get your hands dirty and learn how to make Japanese paper, the traditional way. While doing this you can also learn how to make (and eat!) some easy Japanese snacks.
When: Saturday, December 2 at 12 PM – 4 PM PST
Where: Japanese Cultural & Community Center of WA ワ州日本文化会館
1414 S Weller St, Seattle, Washington 98144
2) JETAA Rocky Mountain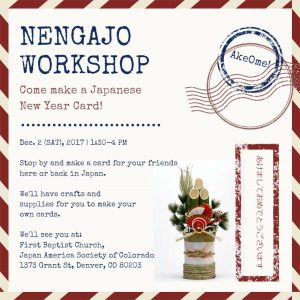 Nengajo Making Workshop
The JET Alumni Associaation (JETAARM and the Japan American Society of Colorado (JASC) are proud to present a workshop for making your very own Japanese New Year's Card. 2018 will be the year of the Dog.
Surprise your friends back in Japan, or give your friends here in the US something unique for New Years. Participants are welcome to come between 130 and 330 to make a card, as long as our supplies last. For the detail oriented, come early to get all that creative energy spent. See you there!
When: Saturday, December 2 at 1:30 PM – 4:30 PM MST
Where: First Baptist Church, 1373 Grant St, Denver, CO 80203

3) JETAA Chicago
'Bowlnenkai' aka December Monthly Member Meeting
Come bowl away the past year with JETAA Chicago. We'll have our regular meeting (possibly at my office, possibly at the Consulate) and then we'll go bowling. We go to 10 pin on State and Kinzie (near House of Blues). Join us for just the meeting, just the bowling, or both!
When: Monday, December 4 at 6:30 PM – 7:30 PM CST
Where: Japan Information Center
737 N Michigan Ave Ste 1000, Chicago, Illinois 60611
4) JETAA South Island

JETAA SI End of Year Dinner
Celebrate the end of 2017 together at JETAASI's end of year dinner / bounenkai.
When: Thursday, December 7 at 6:30 PM – 8:30pm PM UTC+13
Where: 48 Colombo St, Christchurch, New Zealand 8023
5) JETAA UK

JETAA UK Academic Special Interest Group, UEA Norwich
Applications are open for the next Academic Special Interest Group (SIG) organised by JETAA UK, apply using details below.
The very first meeting of the JETAA UK SIG took place in December 2016 at the School for East Asian Studies (SEAS) at Sheffield University organised by JET alumni Dr Peter Matanle (Senior Lecturer and Director of Research & Innovation at SEAS) and Sharleen Estampador (PhD student at SEAS). 20 JET alumni academics attended representing universities from all over the UK, Ireland, Germany & Holland.
Japan Local Government Centre (CLAIR) London, and the Japanese Embassy (tentative) will again also attend, having spoken last year about how they value JETAA in the UK warmly and welcome the development of the SIG and offered their support for the future of the group. This year, staff from CLAIR HQ in Tokyo also plan to attend.
When: Friday, December 8 at 10 AM – 4:30 PM UTC
Where: University of East Anglia (UEA)
University of East Anglia, Norwich Research Park, NR4 7TJ Norwich
6) JETAA NSW

JETAA NSW End of Year Celebration
Come along and join JET NSW Alumni Association and our new returnees as we celebrate the end of another year!
For the very first time ever we will be offering AN OPEN BAR for 2 hours!! as well as delicious canapes, great company and your chance to win a variety of great lucky door prizes!
Where: Friday, December 8 at 7 PM UTC+11
When: Pyrmont Point Hotel
59 Harris Street, Pyrmont, New South Wales, Australia 2009
7) JETAA UK

JETAA London Christmas KFC and Markets
Get into the festive spirit by the bucket-loads with the JETAA London Chapter this December!
We kick off our lovely Sunday afternoon with the Japanese Christmas tradition of tucking into a "Kentucky Christmas Dinner". Once our bellies are full of chicken and cheer, we will head over the beautiful and iconic Tower Bridge to the Christmas Market across the river. Here there will be stalls where you can purchase your Christmas prezzies, food stalls if you're looking for a tasty dessert, and plenty of decoration and sights (with Tower Bridge as the back-drop!) if you just want to take in the atmosphere. The markets are mostly outdoors so wrap up warm!
Meet at KFC (across the road and to the right of Tower Hill station) at 12pm.clock
When: Sunday, December 10 at 12 PM – 3 PM UTC
Where: Tower Hill, London, EC3N 4, United Kingdom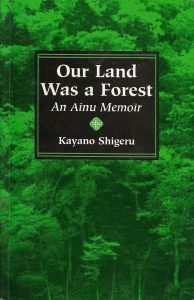 8) JETAA Texoma
December Book Club – Our Land Was A Forest: An Ainu Memoir
Next we will visit Japan with a memoir by Shigeru Kayano, the first Ainu to be member of the Japanese Diet. The book discusses Shigeru's struggles to straddle both worlds and to preserve Ainu traditions. clock
When: Sunday, December 10 at 1 PM CST
9) JETAANY

So you wanna start a business?
*We previously held this talk in-person, and are happy to now offer it as a webinar!
Join JET Alumni Lee Uehara and Alex Varney for a conversation about starting a business, digital marketing/PR fundamentals, useful (and often free) online tools, and general things to keep in mind when bringing a product or service to life and marketing it.
Lee is a serial entrepreneur with a string of businesses under her belt, and Alex provides PR, digital marketing, and event management services at an integrated digital marketing/communications firm. Both look forward to sharing their knowledge and experience with attendees in the process of starting/marketing a new business, or attendees simply looking to learn more about the strategies, processes, and digital tools available to entrepreneurs today.
Date: Tuesday, December 12th
Time: 6:30 pm – 8:15 pm
Location: Zoom Info Webinar (Participation Link Forthcoming)
Cost: Free!
There will be time for Q&A.
10) JETAA Heartland
Fa Ra Ra Ra Ramen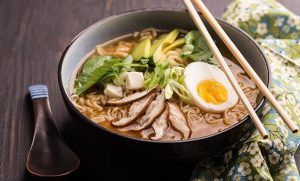 Time to get festive in the yummiest of ways!
Join us for a holiday get together celebrating good company and delicious ramen! We will be exploring ramen restaurants and tasting our way through KC's favourite ramen hotspots.
This is a fun and relaxed event, you are welcome to join or leave at any time. It's also an open event, so grab a friend/partner/family/person and expose them to the best of Japan. Then they too can understand the wonder which had our students rioting in jubilation when it graced our school lunches.
Hope to see you all there!
When: Saturday, December 16 at 5 PM CST
Where: Bōru Ramen
500 W 75th St, Kansas City, Missouri 64114