Apr
2

Uncategorized

Comments Off

on JETAA Chapter Beat for April 2017
Ryan Hata (Tottori-ken, 2014-Present) AJET National Council Director of Alumni Relations: Ryan is in his second year on the AJET National Council and first as the Director of Alumni Relations. He works alongside Rachel Brisson (AJET National Council Director of Alumni Resources ) and members of JETAA International (JETAA-I) to strengthen the relationship between former JETs, current JETs, and Japan. Ryan helps to keep you up to date with JETAA events around the world. If you have a specific event that you would like promote, please do not hesitate to contact him by email at ryan.hata@ajet.net or his Linkedin profile. 
It's almost spring time in the northern hemisphere and here in Japan, the sakura are starting to bloom. Check out if there are any hanami parties or other similar events from around the world!
When: April 3rd 6:30-8 pm CDT
Where: Japan Information Center 737 N Michigan Ave Ste 1000, Chicago, Illinois 60611
On Monday, April 3, JETAA Chicago will have our monthly member meeting!
We will discuss past events, upcoming events and welcome new ideas. We will also continue planning our Outgoing JETs events, Japan Off the Beaten Path.
For those unable to attend in person, please email info@jetaachicago.com if you would like to call or video into the meeting. We have successfully had call-ins, Google Hangouts, and Skype-ins in past meetings. Don't hesitate to let us know you'd like to do that.
Our meetings are open to any and all JET Alumni. Dinner is provided to all who attend. Let us know if you have any food allergies or avoidances.
Email info@jetaachicago.com with any questions or any items you would like to add to the agenda.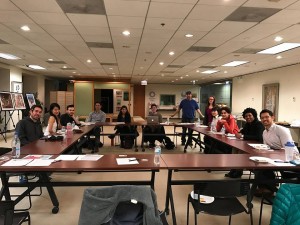 Photo from JETAA Chicago's Facebook event
2. JETAANSW
When: April 7th 6:30-8:30 pm DST
Where: Daruma Japanese Restaurant Level 1, Prince Centre 8 Quay Street, Haymarket, Sydney, Australia
Join JETAA and AJS for a casual dinner where you can eat delicious food and break out the Japanese-however limited or rusty.
Cost: $35 BUT say you are with JETAANSW and you will get a $5 discount! (This $30 includes tasty Japanese food for dinner.) There is a vegetarian option available and drinks are PAYG.
Register online: http://www.ajsnsw.org.au/event-2500537
If you are interested in an a nijikai please register your interest by posting below or contacting Elly Kate or Ashlie (myself).
See you there!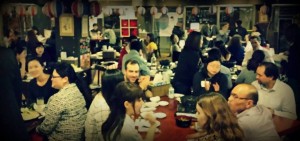 Photo via JETAANSW's Facebook event
3. JETAAMN
When: April 8th 11 am-2 pm CDT
Where: The Good Acre 1790 Larpenteur Ave W, Falcon Heights, Minnesota 55113
***All particpants must RSVP AND pay the class fee in advanced to be considered as registered for the event*** Please go to the JETAAMN website to reserve your spot and pay! https://jetaamn.org/
Join JETAAMN and friends for another cooking class. This year's theme is Omurice. Learn about Japanese cooking and eat the delicious results of your work! From 11am to 2pm!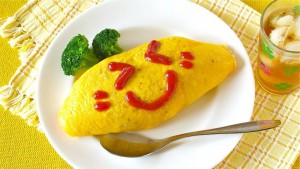 Photo from JETAAMN's Facebook event page
4. JETAASC
When: April 8th 8:30 am PDT
Where: 3051 Canyon Drive, 90068
SPRING THINGS!
Let's take a hike JETs! (Morning Hollywood Sign hike and breakfast – plus optional music festival!)
When: Saturday, April 8th, 8:30 A.M.
Who: JETAASC and friends
Where: Meet at 3051 Canyon Drive, 90068
What: We will enjoy a light morning hike up to the Hollywood Sign where photos will be taken, and Instagrams updated. Then hike back down to enjoy a local brunch spot, TBD.
If you are further away, and want to make a day trip out of coming, then please join Greg and fellow JET alum Cindy for Broke LA, a music festival for people who can't afford Coachella! It's a $25 music festival, going from 3pm to midnight! More info is available here: http://brokelafest.com/about
Don't forget to RSVP for the hike and brunch! The concert is just a footnote for live music fans.
Questions? Comments? Feel free to email or text Greg at Social@jetaasc.org or 917.975.2067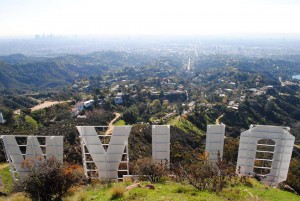 Photo via JETAASC's Facebook event
5. JETAAWJ
Charity Networking Brunch in Honor of US Consul General and Mrs. Greenberg
When: April 9th 11:30 am-2:30 pm JST
Where: Trente Et Un 〒650-0046 Hyogo Prefecture, Kobe, Chuo Ward, Minatojima Nakamachi, 6−10−1, 神戸ポートピアホテル31F
¥3,000 per person, with a portion of the cost being donated to the Ashinaga Foundation.
Join us as we express our appreciation for Consul General and Mrs. Greenberg. Meet JET alum Jay Klaphake, founder of TEDx Kyoto and TED x Ambassador, and Jeff Anderson, brother of Taylor Anderson. Limited to 15.
To RSVP, please e-mail Rose at jetaawj(at)gmail(dot)com.
Due to the popularity of the event and limited spaces, pre-payment will be collected to secure your seat. Thank you for your understanding and cooperation!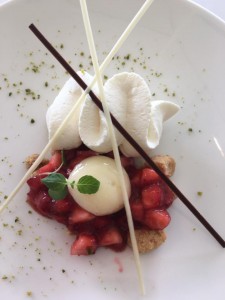 Photo taken from JETAAWJ's Facebook event
6. GLJETAA
When: April 9th 1 pm EDT
Where: The Detroit Bubble Tea Company 22821 Woodward Ave, Ferndale, Michigan 48220
Join us for great bubble tea and discussing the chapter!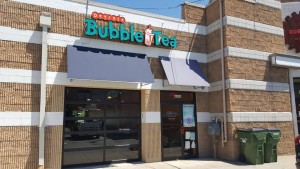 Photo from GLJETAA's Facebook event
7. JETAAMB
When: April 16th 3-5 pm PDT
Where: Starbucks 316 Alvarado Monterey, CA
Come join us for some Japanese conversation practice and a free cup of coffee courtesy of the JETAA Monerey Bay Subchapter at the Starbucks on 316 Alvardo in Monterey, CA. The first 20 people to come will receive a $5 Starbucks gift card. Please arrive between 3:00 – 3:15 to receive your free card.
Everyone can get a drink and sit down to practice their conversational Japanese skills. We encourage people have conversations with several different people. Be sure to take and share pictures. All levels of Japanese are welcome. We will be holding this event from 3:00 -5:00.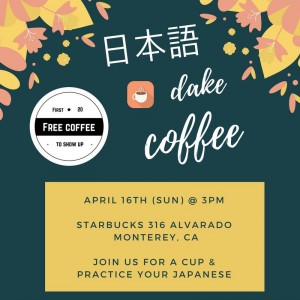 Photo from JETAAMB's Facebook group
8. JETAASC
When: April 23rd 5-8 pm PDT
Where: Muzen Karaoke 7770 Vickers St, San Diego, California 92111
Let's go Karaoke-ing!
Calling the tone-deaf, the anime-theme-song-obsessed, and Monster 80s lovers: Time to descend on San Diego and rock their socks off! MUZEN is a BYO-Food Japanese-Style joint with Sunday 5-8 happy hour deals on drinks AND room rates, so let's keep the mics are glowing and Japanese pilsners flowing!
Bring a friend if you're shy, and even if you can't make it, please help spread the word by inviting your alumni friends to this event!
When: Sunday, April 23rd, 5:00 – 8:00PM
Where: Muzen Karaoke
7770 Vickers St, San Diego, California 92111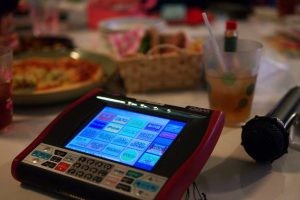 Photo via JETAASC's website
When: April 23rd 9 am-12 pm PDT
Where: Vancouver, British Columbia
Calling all runners and walkers! Don't miss one of Vancouver's biggest annual races, the Sun Run!
*REGISTRATION ENDS ON MARCH 31ST – Register today!
Join the JETAABC Sun Run Team today and be a part of JET's special 30th year anniversary! Simply follow this link, click "join existing team" and join JETAABC's team* (by searching "jetaabc").
https://register.vancouversunrun.com/#!/events/2017-vancouver-sun-run.
When you find the jetaabc team, the system will ask you for the passphrase.
jetaabc passphrase: jetaabc
As this is JET's 30th anniversary, JETAABC will subsidize a portion of your registration. First 30 runners to sign up will receive a $15 subsidy!

To apply for your subsidy, please email your race registration receipt with a copy of your payment to external@jetaabc.ca and treasurer@jetaabc.ca. We will be sending out your subsidy in March. Look out for upcoming information about practice runs we will try to organize.
**Priority will go to JET alumni
There are a few community runs coming up! We won't have official teams for these runs, but perhaps if there is enough interest, we can participate in these runs together!
Sunday, April 2nd in Coquitlam (5km, 10km) :
http://events.mec.ca/node/147171
Saturday, April 15th in Burnaby (10km, half-marathon):
http://events.mec.ca/node/146096
Easter Run, April 16th in Stanley park (5km, 10km):
http://www.easterrun.ca/home.html
*Please note that early bird registration ($49 + tax) ends on February 10th, and regular registration ($57 + tax) ends on March 31st.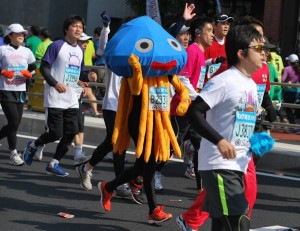 Photo from JETAABC's Facebook event
10. NEJETAA
Calligraphy Exhibition and Workshop
When: April 28th 6 pm-8 pm EDT
Where: 420 Pond Street, Boston, MA 02130

Showa Boston will host a special Calligraphy exhibition and workshop on Friday, April 28th. A great way to kick off the Boston Japan Festival weekend! RSVP to Miyo Takahashi at mle@showaboston.edu by Friday, April 14.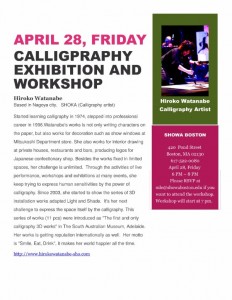 Photo from NEJETAA.com
11. JETAA Portland
When: April 29th 1 pm-4 pm PDT
Where: At Demaree's home in SE Portland, RSVP for directions to Veronica Adversalo.
Iron Chef 2017: JETAA Portland's 15th Annual Cooking Competition!
It's time to sharpen those knives and dig up your best recipes as contestants, judges, and other hungry mouths gather for one of our most popular (and delicious) events of the year!
Date: Saturday, April 29th
Time: 1:00pm – 4:00pm
Location:  At Demaree's home in SE Portland, RSVP for directions to Veronica Adversalo.
(Please respond by Thursday, April 27th and let us know what dish you plan to bring!) This is a BYOB event. Please plan on providing your own drinks.
There are three categories for Iron Chef entries:
Side Dish
Main Dish
Dessert
There will be prizes awarded to the 1st and 2nd place winners in each category.
In addition to the above categories, cooking teams from JETAA Portland and Pacific Northwest JETAA chapters will be facing off in our "Battle with Seattle" using this year's secret ingredient: shokupan from Oyatsupan Bakers in Beaverton, Oregon.
We are inviting the Pacific Northwest JETAA chapter to join us for this event. This is a great opportunity to meet the members from the PNW chapter of JETAA.  They will be traveling from Seattle to attend our Iron Chef event and using the "Tatami Timeshare" program to stay with Portland-area members.
Hope to see you there!
Iron Chef FAQ
Q: Do I have to cook something to attend Iron Chef?
A: No, but please consider bringing a store bought food or beverage to share with the group. Please note that store bought items cannot be entered for prizes.
Q: Do I have to use the secret ingredient in my dish?
A: No, the secret ingredient is only required for the "Battle with Seattle" cook-off between Team JETAA Portland and Team Pacific Northwest JETAA.
Q: Can I prepare my dish during the event?
A: Possibly, but please be aware that the kitchen facilities will be reserved for the "Battle with Seattle" cook-off teams. We strongly encourage you to bring your side dishes, main dishes, and desserts ready to serve.
Q: Can I bring my significant other / kids / friends?
A: Of course! This is a family-friendly event and the more people that come the merrier! Please include any extra guests in your RSVP.

Photo from JETAA Portland's Website