Feb
28

Uncategorized

Comments Off

on JETAA Chapter Beat for March 2017
Ryan Hata (Tottori-ken, 2014-Present) AJET National Council Director of Alumni Relations: Ryan is in his second year on the AJET National Council and first as the Director of Alumni Relations. He works alongside Rachel Brisson (AJET National Council Director of Alumni Resources ) and members of JETAA International (JETAA-I) to strengthen the relationship between former JETs, current JETs, and Japan. Ryan helps to keep you up to date with JETAA events around the world. If you have a specific event that you would like promote, please do not hesitate to contact him by email at ryan.hata@ajet.net or his Linkedin profile. 
Just got through with my 三年生 graduation. I've had them as students for the past two and a half years. I had a great time reminiscing with them during their slideshow. If you want to have some 懐かしい moments with fellow JET alumni, check out a JETAA event near you!
1. JETAANOLA
When: March 1st 7:30-9 pm CST
Where: Rivershack Tavern 3449 River Rd, New Orleans, LA 70121, USA
Join your JETAA NOLA friends and help ring in the crawfish season at Rivershack Tavern! Whether you're a familiar face or new to the JETAA NOLA community we'd love to catch up while picking and peeling some mudbugs. As always, Friends of JET and anyone with an interest in Japan is welcome to join. Come for the whole evening or just pop in to say "Hi". See you there!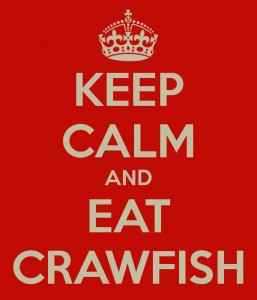 Photo from JETAA Mid-South's Facebook Event
2. JETAASC
When: March 2nd 5:30 pm PST
Where: 3rd Generation Sake Bar 808 W 7th St, Los Angeles, California 90017
Announcing Natsukashii Nomikai!
Starting March 2nd, this happy hour will focus on JET alumni gathering to wax nostalgic at a different Little Tokyo establishment, one Thursday, each month. Reminisce about the good times and reconnect with your fellow alums, while discovering new (old) Japanese bars in Little Tokyo, and help support these small businesses one drink at a time!
Don't drink? Don't worry! Whatever you put in your cup, all are welcome to join!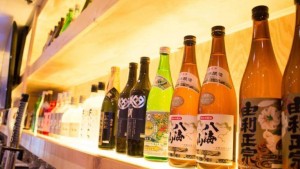 Photo via JETAASC's Facebook event page
3. JETAAUK
JLGC Seminar 2017: Local Growth, Global Links
When: March 3rd 14:00-17:30 pm GMT
Where: Harvey Goodwin Suite Church House Conference Centre Westminster London SW1P 3NZ United Kingdom
Japan Local Government Centre (CLAIR) London Event, Church House Conference Centre, London, United Kingdom, Friday, 3 March 2017 from 14:00 to 17:30
JETAA UK's sponsors, Japan Local Government Centre (CLAIR) London, will hold their annual seminar for UK-Japan links at the regional level and would like to invite JET Alumni to the seminar comparing international strategies for place and reception following the event. Details as follows:
Embassy of Japan(TBC)
Department for International Trade (UK)– Martin Phelan (International Director, Northern Powerhouse Investment)
Japan External Trade Organisation (JETRO)– Daisaku Yukita (Deputy Director General)
City of Yokohama, Frankfurt Representative Office– Takashi Yanagisawa (Chief Representative)
East Japan Railway Company– Kiyokata Kume (Deputy Director, London Office)
London & Partners– Jeff Cao (Head of Asia Pacific)
Toyota UK– Rob Gorton (Head of Corporate Planning)
Stockton on Tees Borough Council– Richard McGuckin (Director of Economic Growth and Development)
Chair: Jane Dudman, editor Guardian Public Leaders network
In the post-Brexit landscape, ahead of the full localisation of business rates and the election of new Metro Mayors in 2017, UK local authorities will need to find new ways to curate economic growth in order to support their local economies, jobs and local services. This will depend increasingly on their global positioning and competitive advantage as part of place-based industrial strategies.
In Japan local authorities have long been enabled to internationalise their efforts and engage globally through international strategies and connections.
Following on from our 2014 London Seminar on 'Local Growth, Global Links' which focused on Japanese investment links in the North of England, the next JLGC Seminar will examine the role of place-based international strategies and what UK local authorities can learn from Japan in order to develop international skillsets across their organisations.
The Japan Local Government Centre Seminar is the annual event in the UK supporting the engagement of Anglo-Japanese local authorities through joint learning and partnership. This free event is aimed at local leaders to share strategies for building partnerships outside the UK to prioritise and secure local growth. Using Japan as the case study, speakers will also share the benefits that have been brought by working with global business in the UK and building links with regions abroad.
It hopes to provide a timely opportunity for UK and Japanese partners to reflect and recalibrate their efforts towards providing long term partnerships and solutions. The event will conclude with a reception for supporting international exchanges of local authorities.
4. JETAANY
When: March 5th 12:30-2:30 pm EST
Where: Carroll Place 157 Bleecker St, New York, New York 10012
So what that it's already a few months into 2017??
It's never too late to have a new years party so let's get together and celebrate the "start" of 2017 in style!
Join our annual JETAANY Shinnenkai (New Year Gathering) brunch at Carroll Place on Sunday, March 5th at 12:30 pm.
Eat, drink, be merry, make new friends, and get back in touch with old ones. (And plus everyone knows that Brunch doesn't start before noon on Sunday)
Price: $25 for everything!
Brunch Menu: Shared appetizers (2) and main dishes (3). Vegetarian options available. Specifics are TBD, but this menu reflects the type of food we will be served. Also, unlimited drinks (mimosa, rose sangria, bloody mary, coffee, tea, juice, soda) for 2 hours.
Secure your spot by selecting either "Vegetarian" or "Non Vegetarian" via the PayPal button on our website and completing payment.
http://jetaany.org/2017/02/15/35-jetaany-shinnenkai-2017-brunch-edition/

Photo from JETAANY's Facebook event
When: March 5th 3-10 pm EST
Where: TBD
Let's nabe! Let's have a potluck and hope the weather is cold enough to make it extra-cozy. :)
(ALLERGY FYI: I have a cat. And let me know if you have any food allergies!)
THINGS WE NEED:
– nabe pots
– any non-veg ingredients
– if possible, dishware/silverware/chopsticks for non-veg food (I'm a strict vegetarian, and I always have paper plates and plasticware for meat-eating guests, but if those won't suffice…)
– feel free to bring board games or other fun stuff :)
FOOD:
– I'll provide a number of different vegetarian things: likely kabocha croquets, onigiri, tenpura, and some kind of dessert.
– please bring whatever food/drink you want! (drink, particularly, as several of you are very discerning drinkers and I am very much not, hehe.)
Setting the start time very early so people can drift over and hang out at their leisure (did I mention that I have a kotatsu?), but nabe will be more dinner-ish. And +1s/family/friends are always welcome!
6. Texoma JETAA
JETAA Texoma Monthly Trivia – Houston
When: March 5th 5-6 pm CST
Where: Lowbrow Houston 1601 W Main St, Houston, Texas 77006
You thought it was over for good. You thought it was dead and buried. But next Sunday, 6 PM, at Lowbrow in Houston, JETAA monthly trivia is back from the dead.
Any and all are welcome. Bring your brain, bring a friend, bring your appetite for triv-victory!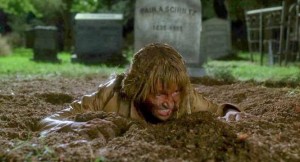 Photo via Texoma JETAA's Facebook event
7. JETAADC
JET Talks Presents: Library of Congress, Japanese Collection
When: March 9th 4-5:30 pm EST
Where: The Library of Congress | 101 Independence Ave SE, Washington, DC 20540
Join JETAADC at the Asian Reading Room in the Library of Congress on Thursday, March 9 to explore its Japanese Collection, one of the most extensive collections of original Japanese language texts and research materials outside Japan. Through the guidance of a Research Librarian at the Asian Reading Room, participants will be introduced to the history of the Japanese language collection and learn how to access and utilize original Japanese language resources as well as English translations housed in the collection for research purposes.
This event is free, but space is limited to 20 participants, so please register here to let us know you are coming!
If you have any questions, feel free to contact jettalks@jetaadc.org
---
From the collection's website:
The Japanese language collection […] has grown to over 1.15 million books and serial volumes, 10,100 reels of microfilm, and 15,000 sheets of microfiche. The Japanese collection covers research materials in virtually all subjects except clinical medicine and technical agriculture. The collections are strong in the humanities and social sciences, central and local government publications, and academic journals including the areas of science and technology.
---

Date: Thursday, March 9
Time: 4:00 PM – 5:30 PM
Location: The Library of Congress | 101 Independence Ave SE, Washington, DC 20540 | Nearest Metro: Capitol South (Orange/Blue/Silver) | Union Station (Red)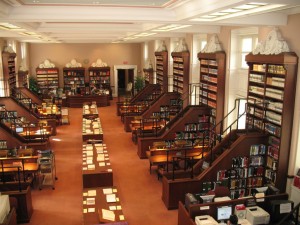 Photo from JETAADC.org
JETAA Rocky Mountain Annual Meeting
When: March 11th 2-5 pm MST
Where: Gold Run Condominiums 2959 Shadow Creek Dr, Boulder, Colorado 80303
It's time for the JETAARM annual meeting. We will be announcing the new board members for 2017-18 , and celebrating another year of JETAARM with a sukiyaki party. The meeting will be held at the current secretary's apartment in Boulder, CO.
Please fill out the RSVP so that Adam can give you all his personal address and not put it out there for all the internet to see.
★ http://bit.ly/JETAARM2017-AnnualMeeting-RSVP ★
12-2:
The board will conduct business from 12-2 pm, and we welcome all members to join and discuss plans for the year.
2 onward:
we will be cooking Nabe and waxing nostalgic for Japan. A $5 dollar contribution to cover the cost of ingredients will be greatly appreciated. The event is BYOD, and you can likely expect a njikai.
Grab a board game as well!
FYI – The condo complex is where I (Adam) live, but I'll still need to hand out my precise address.

Photo via JETAA Rocky Mountain's Facebook event
9. JETAA Manitoba/Saskatchewan
When: March 11th 6-9 pm CST
Where: KAZOKU restaurant 30 – 2583 Pembina Hwy, Winnipeg, Manitoba R3T 2H5
Long overdue, it's time for a ramen night! Join your fellow alumni for a evening to catch-up over a bowl of hot noodles at one of Winnipeg's best ramen joinits.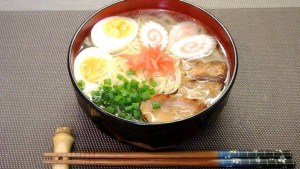 Photo from JETAAMBSK's Facebook event
When: March 12th 3:30 pm EDT
Where: Cherry Hill Lanes North 6697 Dixie Hwy, Clarkston, Michigan 48346
Come and bowl with us!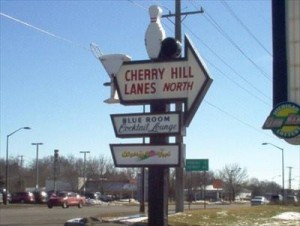 Photo from GLJETAA's Facebook Event
11. JETAA Singapore
When: March 19th 9:30-11:45 am SGT
Where: Meet at Pasir Ris MRT, move to Pasir Ris Park
JETAA Sg will be holding a Beach Clean-Up activity! Join us for to do your part for the environment. Friends and family are welcomed too!
Date: 19 Mar, Sunday
Meeting time: 9:30am at Pasir Ris MRT (TBC – Pending NEA approval)
For more details & registration, please go to: https://goo.gl/forms/572WfB3ITAYGpXYk1
Please note that there is a limit on the number of participants, so do sign up early! Thank you and see yaaa!
JETAA Sg will be holding a Beach Clean-Up activity! Join us for to do your part for the environment. Friends and family are welcomed too!
Date: 19 Mar, Sunday
Meeting time: 9:30am at Pasir Ris MRT (TBC – Pending NEA approval)
For more details & registration, please go to: https://goo.gl/forms/572WfB3ITAYGpXYk1
Please note that there is a limit on the number of participants, so do sign up early! Thank you and see yaaa!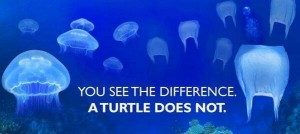 Photo from JETAA Singapore's Facebook Page
12. JETAA Ottawa
When: March 25th 3-5 PM EDT
Where: 14 Waller St, Ottawa, ON K1N 9C4, Canada
Come join us for a fun afternoon of games, food and drink. Last year's event was a blast and we're hoping to have just as much fun this year. Don't worry if you don't know any games, as the staff are great at explaining everything. Just show up at 3pm at 14 Waller Street and head upstairs.
Date: March 25, 2017
Time: 3pm-5pm with possibility of a nijikai to follow
Location: The Loft Board Game Lounge, 14 Waller St, 2nd floor
Cost: $5.50/person 'Stay and Play' fee
You can also order food and drinks. Check out the The Loft website 'http://www.theloftlounge.ca/' to see their menu and to get an idea of the games available (basically everything)
This event is open to everyone, please RSVP to give us an idea of numbers.

Photo via JETAA Ottawa's Facebook event
13. JETAAUK
JETAA London Chapter Book Club
When: March 26th TBA
Where: TBD
London Chapter of JETAA will be holding its second Book Club meeting. More details to follow next month.
When: Sun 26th Mar
Cost: FREE

Photo from JETAAUK's website