Sep
29

Article/Journalism, Events, Film, Food & Drink, JQ Magazine, Music

Comments Off

on JQ Magazine: Nippon in New York — 'Shin Godzilla,' New York Comic Con, Ramen Slurpfest, 'We Are X'
By JQ magazine editor Justin Tedaldi (CIR Kobe-shi, 2001-02). Justin has written about Japanese arts and entertainment for JETAA since 2005. For more of his articles, click here.
The Japan-centric events of the month ahead promise to be as rich and full as autumn itself—brisk and colorful, with a dash of unpredictability.
This month's highlights include: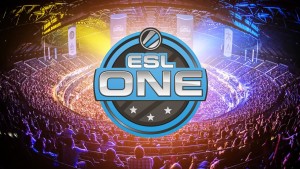 Oct. 1-2
Barclays Center, 620 Atlantic Avenue (Brooklyn)
$49, $89
ESL, the world's largest esports company, brings the East Coast's largest esports tournament to Brooklyn! This two-day tournament will feature a $250,000 Counter-Strike: Global Offensive competition and a $75,000 Street Fighter V Brooklyn Beatdown offline tournament! In addition to the tourneys, ESL One New York will feature a wide array of activities as part of the main event, including pro player autograph sessions, virtual reality experiences, the ESL Shop, and other fan fest activities.
Sunday, Oct. 2, 7:00 p.m.
DROM, 85 Avenue A
$13 advance, $18 at the door
"I started writing some of the material for the album on my final year on JET," says New York City-based alum Tony Waldman (Mie-ken, 2005-09), drummer and co-composer for progressive rock quintet Edensong, about the band's new album, Years in the Garden of Years. "Some of the music is definitely inspired by Japanese RPG game music and references stuff both musically and in the titles of songs." The band's self-released 2008 debut The Fruit Fallen was hailed as a "masterpiece" by critics, and helped pave the way for live shows and notable festival appearances throughout North America. Their new release further explores their intricately composed eclectic orchestral rock style, culminating in this special live performance.
Wednesday, Oct. 5, 7:30 p.m. and 9:30 p.m.
Lew Tabackin Trio with special guest Toshiko Akiyoshi
Dizzy's Club Coca-Cola, Broadway and 60th Street, fifth floor
$40, $25 students
One of the greatest marriages in jazz history, NEA Jazz Master Toshiko Akiyoshi and reed virtuoso Lew Tabackin have been leading and performing in top jazz groups since the sixties. Akiyoshi is known for her challenging and full-textured arrangements that sometimes evoke her homeland, Japan, while Tabackin is recognized for his dedication to showing the full range of possibilities on his instrument—melodically, rhythmically, and dynamically. Together, they lead an eponymous big band of international renown, but this special one-night-only engagement at Dizzy's will showcase the duo in a more intimate small group setting.
Oct. 6-9
Jacob K. Javits Convention Center, 655 West 34th Street
Limited tickets available
With a record attendance of more than 170,000 visitors last year, the East Coast's biggest gathering for fans of comics, film, anime and manga, New York Comic Con returns with its biggest roster of Hollywood talent to date, and features exclusive screenings, gaming, cosplay photo ops, its first-ever Pokémon Go Meetup, and a special guest appearance by manga artist Yusei Matsui of Assassination Classroom fame!
October 11-18
Village East Cinemas, 181 Second Avenue
AMC Empire 25, 234 West 42nd Street
$15-$15.99
Make way for the ultimate homage to one of the most enduring legends of the big screen—Godzilla! The King of the Monsters is back in Tokyo for a city-crushing crusade that speaks to the very roots of the world-renowned franchise. Written and directed by Hideaki Anno (Neon Genesis Evangelion), Japan's worst nightmare comes to life when a massive, gilled monster emerges from the deep and begins tearing through the city, leaving nothing but destruction in its wake. As the government scrambles to save the citizens, a rag-tag team of volunteers cuts through a web of red tape to uncover the monster's weakness and its mysterious ties to a foreign superpower. But time is not on their side—the greatest catastrophe to ever befall the world is about to evolve right before their very eyes. Presented in Japanese with English subtitles.
Friday, Oct. 14
Angelika Film Center, 18 West Houston Street
$15
From award-winning director Keiichi Hara (Colorful) and Japanese powerhouse Production I.G (creators of Ghost in the Shell) comes a remarkable story of the daughter behind one of history's most famous artists! As all of Edo flocks to see the work of the famous painter Hokusai, his daughter O-Ei toils diligently inside his studio, unknown to the public. Her masterful portraits, dragons and erotic sketches—sold under the name of her father—are coveted by upper crust lords and journeyman print makers alike. Despite her talent and fiercely independent spirit, O-Ei struggles under the domineering influence of her father. In olden days filled with yokai spirits, dragons, and conniving tradesmen, O-Ei's relationships with her famously impetuous father and blind younger sister provide a powerful emotional underpinning to this rollicking and sumptuously-animated feminist coming-of-age tale. Presented in Japanese with English subtitles.
Oct. 14-Jan. 15
Japan Society Gallery, 333 East 47th Street
$12 students and seniors, $10, Japan Society members. Free on Friday nights, 6:00-9:00 p.m. 
At the height of World War I, poet W.B. Yeats collaborated with members of the avant garde to stage his Japanese noh-inspired dance play At the Hawk's Well (1916). To mark its centennial, Turner Prize winner Simon Starling reinterprets this production in an exhibition that illustrates the impact of noh on Western Modernism. Newly created masks, costumes, and a dance on video are paired with works by the 20th century masters connected to Yeats' play, bringing to life Starling's irrepressible inventiveness.
Monday, Oct. 17, 8:00 p.m.
B.B. King Blues Club & Grill, 237 West 42nd Street
$29.50 advance, $35.00 day of show
A courageous, spiritually-driven and consummate artist who transcends boundaries, Keiko Matsui has worked alongside the best, including Miles Davis, Stevie Wonder, Hugh Masakela, and Bob James. Her unique melting pot of musical influences have garnered her a devout international following, as she tours relentlessly and seeks to make a genuine connection with her audience.  Her 27th album as a leader, Journey to the Heart, features a new multi-cultural band with its members hailing from Cuba, Peru, Venezuela, and Switzerland. "This music is my new journey," explains Matsui. "It is an evolution in many ways. I hope I can make a path and make some noise and leave a positive effect on the world. This is my mission and I am dedicating my music to this cause."
Thursday, Oct. 20, various times
Astor Center, 399 Lafayette Street
$100
A ramen tasting extravaganza that teaches diners the proper and speedy way to enjoy ramen, LuckyRice's fourth annual Slurpfest will focus on four major regional styles of Japanese ramen. You'll learn to slurp this popular, everyday Japanese meal in 13 minutes—the average time noodles are slurped in Japan—with gusto and speed. Think of it as speed dating, ramen style! Participants include Ichicoroya Ramen (Tampa), Menya Musashi (Hawaii/Tokyo), Ramen Tatsu-ya (Austin), and Shoki Ramen House (Sacramento), with cocktails provided by Bombay Sapphire!
Oct. 20-21
West-Park Presbyterian Church, 165 West 86th Street
$35, $25 seniors/students/children under 12
Led by the internationally renowned multi-instrumentalist Marco Lienhard, Taikoza presents their exciting and electrifying new program, Voice of the Earth, with their massive drums, powerful rhythms, and room-thumping energy. It will feature the enormous ancestral taiko drums, dynamic dances and soulful melodies of the shakuhachi flute. Guest artists from Japan the Jishoya Ichiro Ensemble will bring their artistry from across the sea to this delightful program. Drawing from Japan's rich tradition of music and performance, Taikoza has created a new sound using a variety of traditional instruments. With colorful traditional costumes and lively motion, their shows are immensely popular with audiences of all ages.
Oct. 21-Nov. 3
Film Forum, 209 West Houston Street
$14
New 4K restoration! Legendary director Juzo Itami's "Noodle Western" is an exploding piñata of gags on man's two eternal favorites—food and sex—as Nobuko Miyamoto's Tampopo (literally, "Dandelion") embarks on a relentless quest in search of the perfect noodle, with plenty of room for tangents on how to cook a delicious rice omelet before the night watchman comes in; how to enhance bedroom delights with a raw egg; and how dreams of yam sausage can assuage the after effects of a bullet fusillade. Co-starring Tsutomu Yamazaki (Departures) and Ken Watanabe (Godzilla, Broadway's The King and I), don't miss this classic the Washington Post calls "A film gourmand's lusty dream!" Presented in Japanese with English subtitles.
Want to stay in the loop on future events? Follow Justin on Facebook and Twitter.