Aug
27

Events, JET Alum Author Beat, Notable JET Alums, Writers

Comments Off

on 2016 Japan Writers Conference in Tokushima
Posted by Tom Baker (Chiba, 1989-91).
The Japan Writers Conference is a free annual event for English-language writers, held in a different part of Japan each year. In 2016, it will take place on the weekend of Oct. 29-30 at Tokushima University in Shikoku. A good number of current and former JETs always take part, and one of them is this year's conference host: Tokushima University Lecturer Suzanne Kamata.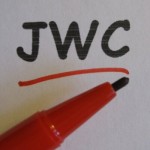 Suzanne has written several novels and compiled several anthologies and is an editor for www.literarymama.com. She and three other published authors will participate in a panel called "Inspiring Fiction: Where do You Get Your Ideas?"
That panel is just one of about 30 presentations scheduled. JET alum and textbook author Todd Jay Leonard will give a lecture titled "Helpful Hints on How to Get Published in the EFL Market in Japan." JET alum Elaine Lies, a Reuters journalist, will present "Food, Glorious Food," a workshop on how to write evocatively about the emotional, sensory and nostalgic power of food. Current JET Victoria Vlisides, who writes for JapanTravel.com, will give a presentation called "Bust into the Japan Writing Scene."
Poet and novelist Holly Thompson, who first came to Japan in connection with the pre-JET MEF program, will give two presentations. One is "Poems with Plot—A Narrative Poetry Workshop." The other, with novelist Mariko Nagai, is a joint lecture on "Verse Novels Crossing Borders."
For details on those and about two dozen other presentations, visit www.japanwritersconference.org or follow @JapanWritersCon on Twitter.