Jan
22

Career, LifeAfterJET

Comments Off

on Life After JET: Going Your Own Way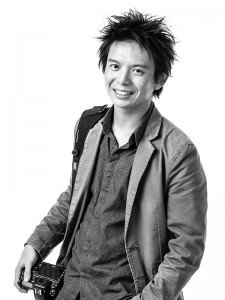 Striking out on your own, especially in pursuing a long-held dream, is always going to be a terrifying and highly stressful experience. Julius Pang (Fukuoka-ken, 2004-2007, ALT) made that journey this year when he launched his own company (Incredible Photo Tours), a travel company focused on (the taking of, and teaching of) photography. He is a multi-award winning photographer and world traveller, either shooting in exotic locales or being backstage at a conference made up of international heads of state. Obviously he's been somewhat busy after JET, so I (Eden Law, Fukushima-ken, 2010-2011 ALT) had a chat with Julius about how he got to where he is.
Congratulations on your new company – how did the idea for this come about?
Thanks Eden! The idea for my company has come about because I wanted to combine 3 things I've really enjoyed doing in my work life: photography, travel, and teaching photography. I've been aware of photo tours being run by various photographers and companies for several years and even considered doing one myself several years ago. I think in the back of my head I always wanted to lead photo tours every time I visited a new country or region over the past 12 years.
In Nov 2013 I visited India and I encountered at least 2 photo workshops being run at the Pushkar Camel Fair, and I asked myself why wasn't I doing that? From there, I decided I wanted to make my idea work. I had the photography skills and travel experience, I just needed the business skills to put everything together.
From Mar-Jun 2014, I undertook a major scouting trip to Japan and also visited Vietnam. During this trip I revisited many places in Japan I had been to and new ones in order to devise tour itineraries. I went to Vietnam to complete my coverage of the major SE Asian countries and also do some location scouting. Interestingly enough, when I was in Japan I encountered a Chinese photo tour group at Kawaguchiko!
When I returned to Perth in June 2014 after my scouting trip, I began planning my photo tour company. I'm so pleased it's now up and running!
Starting up a new company must have been a complicated process – what sort of hurdles did you encounter?
The main hurdle would have been my getting over my own self-doubt and ignoring the opinion of various naysayers. It's difficult enough making a living from photography particularly if you don't do wedding photography (as in my case), let alone moving into a specialised area like travel photography and also moving into the tourism industry at the same time. When you then have people who chime in with their opinion about how your idea isn't going to work or questioning if the business is realistic, this really chips away at your confidence. I've learnt it's so much better to listen to very successful business people and entrepreneurs who can look at your idea objectively and provide critical feedback based on their own experiences. These kind of people also have a great energy you can feed off and be inspired by.
I was fortunate enough to come across a government programme called the New Enterprise Initiative Scheme (NEIS) which provides business training and financial support for people build new businesses. The NEIS provider I am with have been instrumental in helping me learn new business skills, implementing a solid business plan, addressing OHS and legal issues, mentoring, and most of all, develop my self-belief and confidence as they've helped many small businesses get off the ground and sustain themselves. They encouraged my idea but tempered it with a good dose of the realities of doing business.
I strongly believed in my idea and the feasibility of it but I felt that I needed to establish myself as a travel photographer first; I wanted to know where my work stood at a professional level. I began entering various prominent photography competitions from 2013 but it's only been the past year when I won several awards that I knew I had the photography credentials. The problem was then learning new business skills – being on the NEIS programme has enabled me to learn those key business skills and bring my idea to life with Incredible Photo Tours.
So the process has been very involved but extremely rewarding at the same time.
How did you JET experience help or influence you when you went about setting up your company?
I decided to visit Japan in 2003 from late January to late February to take a long-desired first solo travel experience as an adult (this was my substitute for a gap year break), and also to visit two friends who were on the JET Programme and in rural placements.
I wanted to see typical touristy Japan as well as the unseen Japan out in the sticks. I also chose to visit during winter as I wanted to see snow for the first time (I ended up being obsessed with it – visiting the Sapporo Snow Festival and learning snowboarding from a random group of friendly Japanese uni students!), and because the timing worked with my uni summer break.
When I got back from that trip, I had to complete my final year of Design studies, but I applied for the JET Programme straight away when the applications came out that year. Then it was a long wait until I found out I got into the interview round and thankfully enough I did well and got onto the JET Programme.
I promote Japan as my company's main international photo tour destination so while I hadn't thought of the idea for my photo tour company until after I left the JET Programme, my JET experience is now proving really important to distinguish myself from other companies. For example, the JET Programme has provided me with extensive local knowledge, cultural understanding, Japanese language skills, local friends and contacts.
In addition, my involvement with JETAA ever since returning from Japan has continued to strengthen my expertise and connection with Japan. The JETAA community is amazing and I'm really lucky to be able to have met and become friends with so many great people through JETAAWA and the other Oceania chapters.
So you were finishing up on university before JET, much like a lot of people. Was it difficult to get back into the workforce after JET?
In my case it wasn't too bad. It took me 4 months to get back into full-time work once I got back. I looked on Seek and applied to several companies for a job as a web designer. The only company that asked me to come in for an interview was the Royal Automobile Club of WA (RAC WA).
During the interview I was asked about my work experience. I was honest in saying I didn't have much of a portfolio of web and graphic design work given I had just spent three years teaching. The main portfolio piece I had was the Fukuoka JET website. While I was on JET I volunteered my time to work with the Fukuoka JET chapter committee and was their webmaster. I redesigned the Fukuoka JET website and stayed in the role for 2 years until I left JET. I was able to discuss this bit of work, my website management experience, and experience in using a Content Management System (CMS) in my job interview.
So the job interview went reasonably smoothly but I was still surprised when they called me back to formally offer me the job. When that happened I was really thankful that I had gotten myself more involved in work and activities outside of teaching while on JET. That one website for Fukuoka JET was critical in me getting that first job after JET. I also think that the soft skills I gained working as a teacher really helped in terms of my presentation and expression of ideas, not only in the interview, but with my job too.
I subsequently stayed in that job for 3 years, becoming a Senior Web Designer, then embarked on a change of career to become a professional photographer. I still did some further work with RAC on a contract basis and feel very fortunate to have worked with them.
Hope for everyone! Any other advice?
What can be drawn from my experience is that it's important for JETs to keep busy outside of their teaching work life and consider the bigger picture of life after JET while they are still on JET. You have plenty of time while on JET to develop your other skills or knowledge outside of teaching, and this is really important to compensate for the lack of real world work experience (unless you are becoming a teacher) once you get back home. Being on the JET Programme helps you to develop key soft skills which any employer values, while the ability to understand and work within a Japanese working environment means you can handle office politics in a Western environment.
In short, the more you put in, the more you get out of the JET Programme.
Julius Pang is all over the internet. You can check out his company Incredible Photo Tours. Anyone can sign up for a spot with Incredible Photo tours even if they don't live in Australia, which not only runs international trips but also locally in Western Australia.