Mar
29

Advice, Article/Journalism, Interview/Profile, JQ Magazine, Notable JET Alums, Return on JET-vestment

Comments Off

on JQ Magazine: From JET to Japan-Related Jobs – New York Edition
By Brett Rawson (Akita-ken, 2007-09) for JQ magazine. Brett is a writer, translator, and volunteer. He currently lives in New York, where he is pursuing an MFA in creative writing at The New School and is the professional development chair for the JET Alumni Association of New York. If you have job opportunities for JET alums, an interest in presenting at JETAANY's annual Career Forum, or want to collaborate on professional endeavors, contact him at career@jetaany.org.
If you listen closely, the age-old JET adage every situation is different can be heard echoing around the world. This is because it's said so frequently, but that's because there is truth to the takeaway: Paths to JET, experiences in Japan, and adventures thereafter run in every direction. But when the stories sit side by side, a greater context for, character of and meaning to the program and participants, takes solid shape.
Below are features on three New York City-based JET alumnae. Each carved a unique path to, on, and from the program, but they share one incredible thing in common: they are working at three of the largest Japan-related non-profit organizations in the world. For those interested in following in their professional footsteps, JQ would like to introduce to you them and share their advice about entering the world of Japan-related non-profits.
Meet Christy Jones, Director of Special Events at Japan Society
ALT, Shimabara-shi, Nagasaki-ken, 1995-98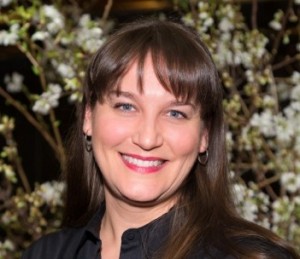 Born and raised in Upstate New York, Christy received a degree in cultural anthropology and a certificate in Asian and African Languages and Literature from Duke University. That was the closest she could get to a degree in Japanese, but it wasn't the closest she got to Japan: Her junior year, she studied abroad at Kansai Gaidai University in Osaka. But that stint didn't quite quench her thirst for the cuisine and culture. The following fall, she applied to JET, got accepted, and returned to Japan—but this time for three years.
Christy served as an ALT at an academic high school in Shimabara-shi in Nagasaki. Thinking back, she has very fond memories of her time on JET: "As this was the pre-Internet era, I didn't know much about Nagasaki beyond the atomic bomb," she says. "I came to appreciate the rich international history of the area, along with the stunning natural beauty. Some of my happiest moments were traveling around Kyushu, visiting fellow JETs in their own towns, checking out the local onsens, cafes, and izakayas, and taking thousands of photos. I was befriended by a number of local residents, which allowed me to have some uniquely Japanese experiences: delivering mail as an honorary 'Postlady for a Day'; making yakimono in a backyard pottery studio and kiln; watching a bonfire-lit Noh performance at the base of a castle; and marching in the city's annual parade dressed like a Portuguese missionary."
When Christy returned home, she let her experience settle. "Eventually," she recalls, "I visited NYC to attend JETAANY's annual Career Forum, which happened to be held at Japan Society that year." She connected with a couple of headhunters and landed a job working as an administrative assistant for a subsidiary of Sumitomo Chemical for two years, but the work itself didn't fulfill her: "My workday ended at 5:30 sharp, so I started volunteering at the nearby Japan Society events as an usher and ticket-taker," which is when everything began to change.
A job opened up at Japan Society and Christy was invited to interview for the position. After a quick interview process, Christy was brought on board as the lecture programs assistant. "It was a matter of 'right time, right place,' or as my colleague put it, ご縁  (go-en, or serendipity)," she says.
That was in 2001. Fast forwarding to the present, she is currently the director of special events. In those 13 years, she's held a variety of roles—corporate membership manager, assistant director, deputy director of special events, and more—and has been a part of monumental movements and milestones. In 2007, Japan Society celebrated its 100th anniversary with a gala that had 1,000 guests and Bill Clinton as the keynote speaker. She then went to Japan to help with their centennial dinner, where Their Majesties the Emperor and Empress of Japan were the guests of honor. And after the devastating Great East Japan Earthquake on March 11, 2011, Japan Society immediately established a relief fund and has so far received over $13.5 million from nearly 24,000 donors. Christy says she is honored to have played a part in those efforts.
From time to time, her various roles have put her close to Japanese celebrities, including Ryuichi Sakamoto, Ken Watanabe, Hideki Matsui, Takashi Murakami, and four prime ministers. But like any job, these moments are more than matched by the tall tasks behind the scenes and screens. "Of course, those are the glamorous moments," she says. "Attending the society's events and eating leftover sushi are just a couple of the perks that make the sometimes-tedious office work worth it."
As director of special events, she is responsible for Japan Society's hallmark fundraiser, the Annual Dinner. In 2013, they had over 700 attendees and grossed nearly $1.6 million. Christy works mostly on the private side of the organization in these kinds of special events. "The 'special events' that I organize tend to be invitation-only events for our high-category individual and corporate members, our board of directors, fundraising prospects, and other targeted groups such as young professionals," she explains.
Occasionally, she pivots into the public side. "For the past two years, Japan Society and JETAANY have teamed up to run the yo-yo fishing activity tent at Japan Day @ Central Park," she says. The partnership plays to both groups' strengths: "Japan Society's strength is in dealing with some of the bureaucratic and logistical aspects of the event, and JETAANY provides the enthusiasm and power!" Christy also frequently promotes events and job openings to the JETAANY community. "JETAANY is fortunate to have a group of executive officers that are very reliable and are able to maintain an active network of contacts. They are a pleasure to work with," she says.
As for other events at Japan Society, there are hundreds through the year, which are handled by the different program departments—including film, performing arts, gallery, and others. (To see a list of those, visit their schedule of events.) While Christy's time on JET ended in 1998, her interests and insight have continued to expand. Being able to understand basic Japanese, though advanced language skills aren't required for the job, is "an added bonus," as she puts it. And not just for her events, but to be able to connect to her colleagues, as about 30% of the staff, including the president, are Japanese.
"Every single day at Japan Society, I learn something new about Japan," she says. "In that sense, it has been an extension of the JET Program."
Meet Alexis Agliano Sanborn, Executive Assistant at Asia Society
ALT, Gotsu-shi, Shimane-ken, 2009-11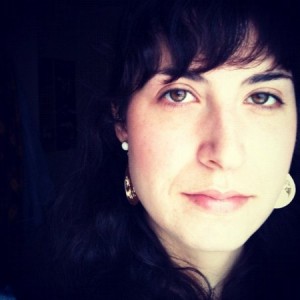 Alexis' story is one of plans, both those that have worked out according to design, and ones that didn't.
Plan Number 1: "Go to college, study Japanese, and get into JET," she says.
"This," she decided at age 14, "was more or less the goal." Alexis had visited Japan on a sister cities exchange program that year and while in Japan, she met a JET in Yamanashi who inspired to pursue that path. By senior year in college, things were going according to plan: she was on track to receive dual-degrees in East Asian Studies and Japanese from UC Santa Barbara and that winter, she applied to the JET Program.
But her eight-year plan came to an unexpected and abrupt end. "I did not even make it to an interview," she said. "I was extremely disappointed—and had no idea what to do. When you've been working for something for so long, then don't get it—it shakes you." But Alexis didn't give up. "I decided I would apply to the program again, and if I didn't get in again, I would find another way to get to Japan."
She returned to Sacramento and worked until application season. "I remember how nervous I was that year—it was like everything had been put on hold for this dream." But it proved to be a positive one, as she not only got an interview and was accepted into the program, but came away having learned a great deal. "I was so amazingly happy when I got a call for an interview," she recalls. "Believe it or not, I practiced for about a month with my mom all manner of interview questions and thought of all possible scenarios. I learned that things do not always go as planned. These struggles instilled the importance of hard work. Good things do not come easy. This entire experience more or less has shaped all that has come after."
Plan Number 2: "Based on my time abroad, use this experience to help shape what came next in my life."
During pre-departure orientations in the States and conferences in Japan, Alexis was repeatedly told to have an "exit strategy." She heeded this advice during her second year on JET and applied to graduate programs in her area of interest. This time around, things went her way in round one. When she left Japan, she went straight to Harvard, where she received a master's in regional studies of East Asia. Though this didn't give her much down time, she says this "no-pause situation" was the best for her: "If I had time to think about things, I might have second-guessed myself. I had a truly wonderful experience at graduate school—I met many like-minded people and was able to use much of my JET [experience] into my studies." Her thesis is a prime example: "I wrote my thesis on the school lunch program (kyushoku anyone?) in Japan and had the opportunity to present it at several conferences," she says.
Plan Number 3: "Translate my graduate degree into an actual job title."
"The hard part," Alexis recalls, "wasn't getting into Harvard, but applying my degree to an actual job title. There are limited career opportunities in the United States related to East Asia, so searching for a position was an effort." She spent the majority of her second year traveling up and down the East Coast to meet with people, many of whom were JET alums. These informational interviews were a new concept to her (she had been introduced to them from a colleague). Though they didn't land her any job offerings, they did create a lasting network of professional contacts, some of whom she has since collaborated with.
After graduating, Alexis applied to many jobs: "I won't say how many positions I applied to, but safe to say, it was a lot." She applied to a position at Asia Society, and after several interviews, was hired on as the executive assistant to the vice president. Asia Society is dedicated to developing partnerships between Asia and the U.S. in the arts, business, culture, education, and policy. The bulk of Alexis' work gravitates toward managing, scheduling, and coordinating communications between the various departments in Asia Society, but she's written articles on Japanese cuisine and the Great East Japan Earthquake for their blog, and recently took a leadership role in an event on the maritime/territorial disputes between China and Japan, which offered her programmatic experience directly related to her degrees. "For someone as Japan-specialized as me, it has been a good opportunity to learn about other cultures and issues as well," she says.
Alexis holds her time on JET close to her heart. When she thinks about those days, she remembers the sights and scenes of the inaka. She taught at seven schools—two junior high and five elementary schools. "I remember living life in the countryside and just what that lifestyle meant. I remember harvesting rice, plum picking, hiking mountains, going to remote onsens, riding around Hokkaido in the snow, and all the fun times I had with friends," she says. "Interacting professionally and socially with new types of people taught me a lot about relationships." But it took some time for the experience to really sink in: "You don't really realize how much JET has changed you until you come back. It took me about a year or two to realize this. Somehow, there is this intangible bond.
"My first two years back I wasn't really able to pursue involvement with the JET community as much as I would have liked. But now," she says, "I am on the Boston, New York, and DC JETAA email lists and I read the postings about events happening all over."
Meet J. Renay Loper, Associate Program Officer at the Japan Foundation
ALT, Numakunai-shi, Iwate-ken, 2006-07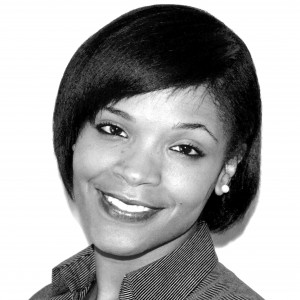 Renay took a separate path to and on the program.
Born and raised in West Chester, PA, Renay attended West Chester University for undergraduate and graduate school, though not consecutively. After majoring in business management, she worked in banking for three years, but her passions began to take a turn toward education. She returned to West Chester to pursue an MS in higher education and post-secondary counseling, and applied to JET the fall before graduating.
JET and Japan had been on her radar since undergrad, where she studied Japanese for a year and a half. With her degree in education almost complete, JET presented the perfect opportunity for her—to explore the language and culture while gaining experience in her field.
Renay was placed in a tiny town in Iwate called Numakunai-shi. Similar to the larger trend in rural Japan at the time, the size of her town was shrinking each year as people were moving to more populated places, and the high school she taught at was shrinking one class each year. Her school decided they didn't need a full-time ALT, and so at the end of her contract, she was given the choice to move elsewhere in Japan and continue JET, or move on to something else. She chose a hybrid: she moved elsewhere in Japan and moved on to something else, by moving to Tokyo and working at Kanda University.
After she returned to the States, she taught ESL at a community college in Philadelphia, but then began her current career in non-profits. She first worked for Big Brothers Big Sisters of Southeastern Pennsylvania and Northeastern University in Greece. "These opportunities," she says, "allowed me to have a broader set of experiences working with non-profits, building partnerships and bridges between communities and companies, as well as education." But Japan was still on her mind, so she began doing informational interviews with members of JETANNY and their networks. It was through those conversations that she found out about a position open at the Japan Foundation, which she applied to and has been working at ever since, currently as its associate program officer.
With 23 offices in 22 countries, the Japan Foundation is the proverbial pipeline that promotes international arts and cultural, intellectual, and educational exchanges with Japan. In her role, Renay manages the Grassroots Exchange and Education (or CGP) grant programs, which is where grants are made to U.S. non-profits that conduct projects involving cultural or educational exchanges and awareness of Japan in the United States.
"My current position has an uncanny way of uniting elements of all of my past experiences, including JET," she says. "It seemed like a great opportunity to tie everything together while having my finger on the pulse of the innovative Japan-related work that was being done across the country. Living and working in Japan firsthand and having insight into the culture was a definite advantage. This position requires me to constantly see both sides of the cultural paradigm—the Japanese culture, customs, and way of doing things, and the U.S. culture, customs, and way of doing things."
"Daily," she adds, "I am a cultural ambassador of sorts, helping my organization to better understand and be able to support U.S. non-profits, while simultaneously helping those non-profits to better understand the Japanese protocol and processes while keeping the mission of their projects at the forefront."
What Renay finds most rewarding is "being the catalyst for non-profits, especially the smaller community-based organizations (i.e., Japan-America Societies) and organizations/institutions that serve underrepresented populations (i.e., minority groups and minority serving colleges) across the country to achieve their mission of facilitating people- to-people exchanges between the U.S. and Japan."
"Often," she continues, "smaller organizations are overlooked by foundations and philanthropic mechanisms, leaving them strapped for capital, and it is these same organizations that may have an all-volunteer staff who dedicate their time to exposing students, community members and the business community to value the rich culture of Japan." As an added bonus, Renay gets to do a bit of traveling: "I have been able to visit parts of the U.S. that I probably never would have visited otherwise."
Renay keeps in close touch with the JET community. "The JET community has always been welcoming and so supportive. Collaborating with them has been a special interest of mine both personally and professionally," she says. "Not only does the JET community share a unique bond and set of experiences that tie us together, but we are indeed a positive and powerful force within the world of U.S.-Japan relations." In addition, she knows from experience that the program is a powerful force within oneself: "I think of JET as being probably the most eye-opening, life-changing experiences I've ever had. Not only was living in Japan my first time living away from my hometown, but it was my first time ever being abroad. I learned about myself in ways I never would have imagined."
Renay has felt, seen, and been a part of JET and JETAA's growth. "Since being on JET, I have seen the alumni association grow in focus and impact, and I hope it continues to do so," she says. "Working at CGP has allowed me to see the other side of the conversation, so I know without a doubt that JETs and JETAA are valued and are taken seriously.
"But," she points out, "they also have nothing but opportunity in front of them."
Advice from Each:
Christy: "You'll never get rich from a career at a non-profit, so you really have to have a passion for the organization's mission. You may not start out at the ideal position, but getting involved with projects and programs outside of your responsibilities could lead to other things. At small organizations, teamwork and diplomacy are essential."
Alexis: "Move forward, even if you aren't sure. Why? Because you'll never be sure, but at least you're moving. There is a lot of worry about having to know 'exactly what it is you want to do' before you can do it. If you try to wait until you know what that is, you may never figure that out! Go with what makes the most sense at the time and what you are most passionate about. Move in that direction and pieces will fall into place. I think it is important to keep moving forward, growing and challenging. Do not choose the easy road every time. The hard road has had better results for me thus far."
Renay: "Maintain a sense of humor, be open, be creative, and have fun! I'm certain I wouldn't have thought I would be here, as a grant-maker for U.S.-Japan relationships. Partly, that's because I didn't know this kind of job existed. But it has been a very rewarding position on so many levels. To those looking into this field, be open and have a thirst to explore. You never know where that exploration will take you. And be innovative once you get into the field. I have found that many things are being done simply because that's the way they have always been done. The field is ready for new energy, new networks, and fresh ideas!"
For JQ's August 2012 article on finding Japan-related jobs in the U.S., click here.