Mar
26

Article/Journalism, Writers

Comments Off

on 【RocketNews24】There's something about sakura: It's hard not to fall in love with Japan's cherry blossom【Videos】
Posted by Michelle Lynn Dinh (Shimane-ken, Chibu-mura, 2010–13), editor and writer for RocketNews24. The following article was written by Philip Kendall (Fukushima-ken, Shirakawa-shi, 2006–11), senior editor and writer for RocketNews24, a Japan-based site dedicated to bringing fun and quirky news from Asia to English speaking audiences.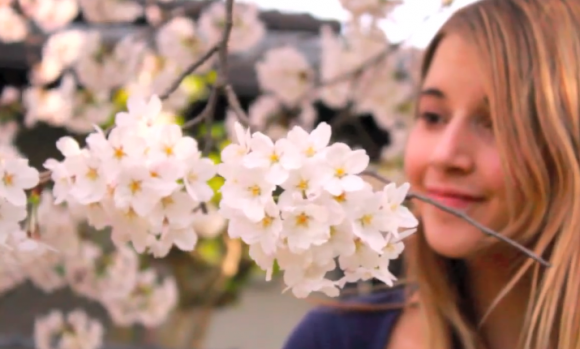 Spring has arrived in Japan, and that can mean only one thing: Hanami, or cherry blossom viewing parties! But what is it about hanami, and those pretty pink petals in general for that matter, that manages to capture the hearts and minds of so many?
Let's take a look at a handful of videos that capture the mood of hanami season perfectly and see if we can pinpoint exactly what it is that makes the season so special!
Written with the characters for 'flower' 花 and 'look/see' 見, hanami's roots can be traced all the way back to the Nara Period (710-794) when people would gather around Chinese plum trees in late February and early March to admire their beauty. As with most trends, however, it wasn't long before the pretty white flowers were superseded by those of another. Cherry blossom – which typically arrives a few weeks later than plum trees' own – became the flower of choice amongst the masses, and by the arrival of the Heian Period (795-1185), parties of people would gather to celebrate the flowers, which people came to associate with the time to plant the rice crops and make offerings to Shinto gods in the hope of receiving a bountiful harvest later that year.
It was Emperor Saga, however, who made hamani parties popular, inviting people to join him for alcohol-fuelled celebrations beneath the trees surrounding his palace in the then-capital, Kyoto.
▼"You, me, cheery blossom and booze. What d'you say?"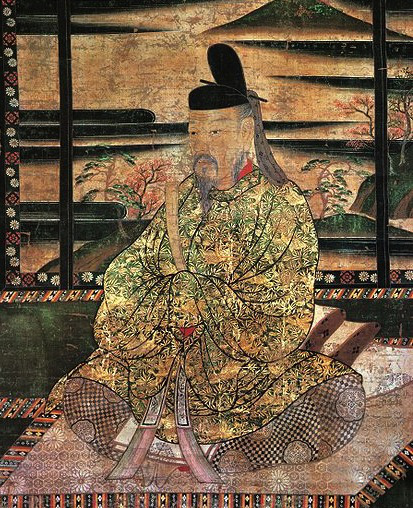 Image: Wikipedia
Fashions and times may change, but the Japanese fondness for kicking back outdoors with food, drink, and flowers will always endure, and with so few restrictions and taboos surrounding public consumption of alcohol, hanami is perhaps more popular today than ever before.
As spring approaches, you can be sure that friends are already selecting their spots for hanami parties and creating Facebook groups to get the ball rolling. Sakura zensen(cherry blossom forecast) becomes a regular feature in morning news reports, anddedicated sites crop up online to report the progress of the cherry blossom as it starts to bloom from south to north.
▼ Today's sakura status? Pink to white from the bottom up, with the flowers expected to be in full bloom in the capital any day now.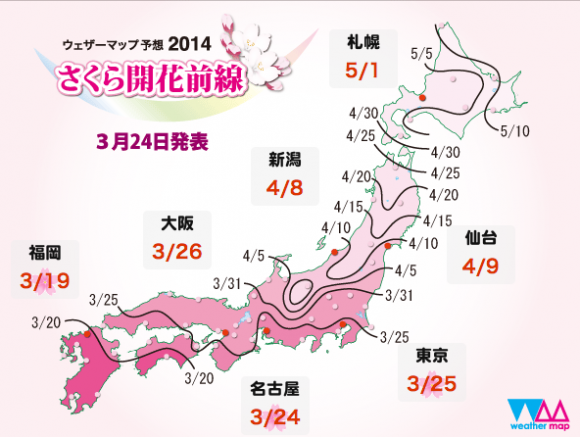 But what is it about hanami that people love so much? Could it be the continual festival atmosphere? The rare opportunity to sit back and relax? The pleasure gained from simply being surrounded by nature, family, friends, or inebriated coworkers? Perhaps these videos can help us put our finger on what makes this season so special.
We begin with Tokyo's Ueno Park
Even these little cats know that hanami is the perfect season for afternoon naps
An alternative look at the beauty of cherry blossom
And one more for good measure
If you're planning a hanami party this spring, be sure to check out our list of Japan's top three hanami spots. You might have to get there with your buruu shiito (blue ground sheet) a little earlier to nab a good spot, but it'd be completely worth it.
Source: Naver Matome 
Top image: YouTube ミカエラ
Related articles from RocketNews24:
Are you a writer? RocketNews24 English is hiring!