Jan
6

Audio, Career, Interview/Profile, Jobs, Language Study, LifeAfterJET, Notable JET Alums, Return on JET-vestment, Translating/Interpreting, Uncategorized, WIT Life

Comments Off

on Let's Talk Japan Podcast, Episode 19 – Japanese Translation & Interpretation
Let's Talk Japan is a monthly, interview format podcast covering a wide range of Japan-related topics.  Host Nick Harling (Mie-ken, 2001-03) lived in Japan from 2001 until 2005, including two great years as a JET Program participant in Mie-Ken.  He practices law in Washington, D.C., and lives with his wife who patiently listens to him talk about Japan . . . a lot.
In this episode, Nick speaks with Stacy Smith about the joys and challenges of working as a professional Japanese translator and interpreter.  Stacy worked as a Coordinator of International Relations (CIR) for the Japan Exchange Teaching (JET) Program in Kumamoto prefecture before eventually returning to the United States and turning her love of Japanese into a career.  When not on the road with work, Stacy lives in New York City.
Together they discuss how Stacy became interested in the Japanese language; how she went about deciding to become a professional translator & interpreter; the impact of technology; and tips for improving your own Japanese study habits
To learn more about Stacy,  check out her website as well as her blog posts for JETwit.  Also, here's a great article about Japanese translation and interpretation.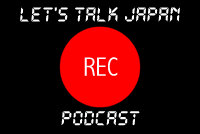 If you have not already done so, be sure to "Like" the podcast on Facebook, and follow the podcast on Twitter @letstalkjapan.  Additionally, please consider leaving a positive rating and/or review in iTunes.