Oct
15

LifeAfterJET, Volunteer

Comments Off

on Help a JET alumna fight for her life
Thanks to JETAA Northern California's Mark Frey (Kumamoto-ken, 2002-06) for sharing this: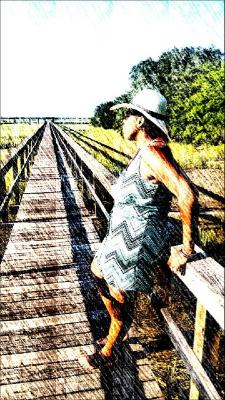 One of my close friends on JET, Tonisha Bell-Alston (Kikuyo-machi, Kumamoto-ken, 2003-05) was diagnosed with a very rare cancer earlier this year and is now fighting for her life.
If you'd like to join me in helping her, her friends have started a donation site to help with her medical costs:  http://www.youcaring.com/medical-fundraiser/-teamtbellalston/96899
Tonisha is a strong, cheerful, wonderful person (and loving mother of two), as those of you who know her know. She is exhibiting those same qualities as she fights this disease. Please pass this on to others who may be interested in helping.
Tonisha's powerful blog of her experience:  http://www.caringbridge.org/visit/tonishaalston  Here's an excerpt from the "My Story" section in the beginning:
"Welcome to my site. Join me in the fight of my life! Please send your prayers, thoughts, kind words, well-wishes, and jokes my way. On February 27th I was diagnosed with synovial sarcoma, a very rare soft tissue cancer. Now, I can honestly say I'm one in a million :) Since discovering the cancer in my left thigh, it has metastasized to areas of my lungs. At one point I was hoping to avoid chemotherapy with a lifestyle change, but now chemo is the best option. I'm ready to beat this thing and put this chapter of my life behind me…."
Thank you,
Mark Frey (Kumamoto, 2002-06)