Sep
20

Blogs, Books, JET Alum Author Beat, JETs in the News, LifeAfterJET, Notable JET Alums, Return on JET-vestment, Writers

Comments Off

on Book: "This Japanese Life" published by JET alum blogger Eryk Salvaggio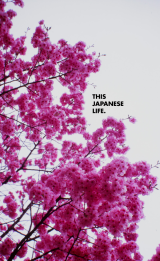 Thanks to AJET Chair Kay Makishi for the heads up on Fukuoka JET alum Eryk Salvaggio who writes the blog "This Japanese Life" and recently published a book by the same name.  You can read more about Eryk in this Japan Times interview with him from 2012.
About the book:  http://thisjapaneselife.org/this-japanese-life-the-book/
Most books about Japan can tell you how to use chopsticks or say "konnichiwa." Few tackle the real stress of life in a radically different culture.

The author, a three-year resident and the writer and researcher behind one of the best Japan blogs, tackles the thousand tiny uncertainties of life abroad with honesty and wit.

Perfect for anyone about to leave home for Japan or elsewhere, This Japanese Life will deepen any reader's understanding of Japanese culture as it's fused into a method of dealing with the hardships of working and living there.
About Eryk:
Eryk Salvaggio was an American newspaper editor in Bangor, Maine before teaching English in Japan with the JET Program. He lived in Fukuoka City from 2010-2013, writing a blog, This Japanese Life, about Japanese culture and the tiny anxieties of being an expatriate.

The site was named one of the best Japan Blogs by Tofugu and was spotlighted by The Japan Times. Salvaggio has written for McSweeney's, The Japan Times, Tofugu and Kulturaustausch.

His work as a visual artist has been covered in The New York Times and elsewhere.

He currently lives in London.