Feb
28

Blogs, Earthquake Tsunami, Japan Local, Return on JET-vestment, Travel/Tourism, Website

Comments Off

on Support Fukushima through JET Social Media Activities
A request from Lachlan Tranter (Fukushima-ken, 2011-present), CIR-PA at the Fukushima Prefecture Office. Posted by Celine Castex (Chiba-ken 2006-11), currently programme coordinator at CLAIR Tokyo.
 ***********
It is approaching 2 years since the 3.11 disaster and the prefecture has moved forward in many ways, but still faces a number of challenges. Many JETs around the country and JET alumni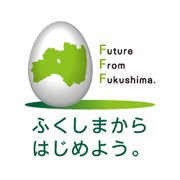 from all around the world assisted in the immediate recovery of the three prefectures most affected by the disaster, and I know many of you want to help more. Today I am offering a chance to do so and it is as easier as clicking you mouse!
In fact it is, we in Fukushima want your help spreading the word and interest in the prefecture and its strong and "genki" citizens. We want the world to know about a side of Fukushima people in our prefecture all know about, a Fukushima of beauty, of produce, of nature, of fun, of shy but brave and warmhearted people; not just a power plant.
We want people to learn that life continues on here and to set each person a challenge to learn something new about Fukushima. So here is how to help support Fukushima Prefecture, you don't even have to get up out of your chair or Kotatsu!
Like our Facebook page and read the Japanese or English translations about Fukushima!
Head to the Prefectural YouTube channel and watch short videos about the revitalization from the disaster!
Head to our English blog and read about events, food and life in Fukushima including stories from fellow JETs!
Share these resources with friends and family back home and show that the world is still thinking about and supporting people in Fukushima!
Thank you so much for your time and support! 心より感謝申し上げます。