Nov
18

Japan Local, JETs in the News, Return on JET-vestment

Comments Off

on Kyodo News "Rural JET alum" series: Hughar Hartzenberg (Iwate)
News agency Kyodo News has recently been publishing monthly articles written by JET alumni who were appointed in rural areas of Japan, as part of promotion for the JET Programme. Below is the column from October 2012.  (Special thanks to JET alum Celine Castex, currently a CLAIR Tokyo staff member, for alerting JETwit to this series and making these available.)
**********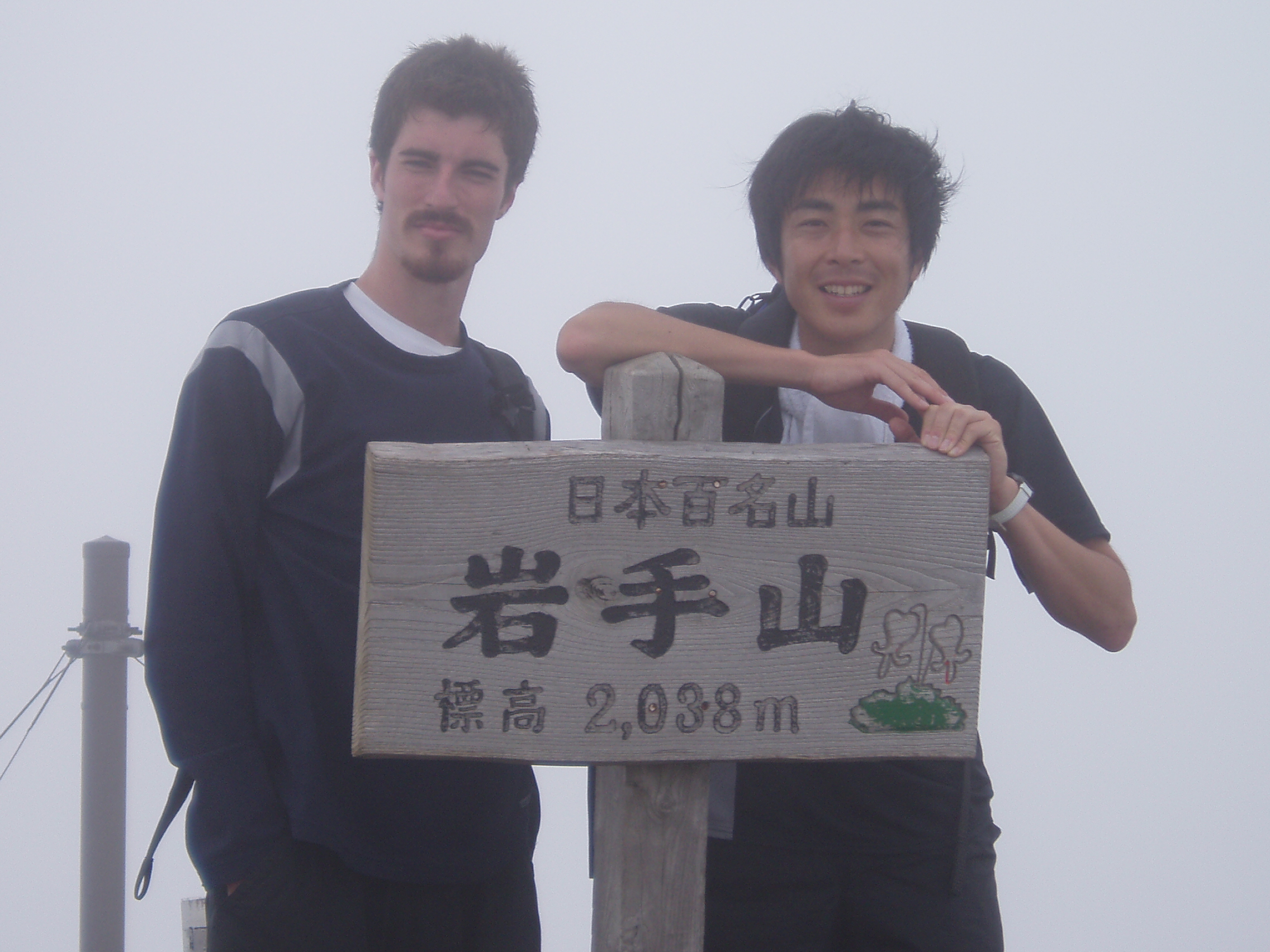 Hughar Hartzenberg (Iwate-ken, Ninohe-shi, 2006-09) was born and raised in South Africa, where he received a degree in Theology in 2005. After that he came to Japan on the JET Programme and continued as a participant for three years in Iwate Prefecture (2006-2009). During this time he met and married his wife, who was another JET participant and with whom he is currently living in Kanagawa Prefecture. Hughar is working as a wedding minister in Tokyo and is also the director of the NPO Japan Building Africa which he founded in 2011.
JET and beyond
It has been said that we should be careful of the actions we take as young men and woman, for those actions will shape the adults we will become. Reflecting on my own actions over the last seven years, and the experiences that these actions have led to, I can attest to this saying being the truth. One action that changed the course of my life was the decision to apply for something that is called the Japan Exchange and Teaching Programme, or "JET Programme" in short. This one decision literally changed my world.
I've yet to meet a person who has come away from the JET Programme having not appreciated the experience. The reason for this is quite obvious. The JET Programme created a place for native English speakers, often fresh out of university, to be immediately immersed in a different culture and environment, and to contribute to a vision much greater than anything most of them have ever been part of. The vision to not only teach Japan's new generation the English language, but to also take part in grassroots internationalization. In a sense, each JET Participant was an ambassador to their home country. Being part of this vision releases an incredible sense of purpose. Understanding that our actions made real, albeit sometimes imperceptible contributions to the future of Japan was very special. I don't believe that you can be part of something great and come away unchanged by it. Or go back to doing something meaningless.
Contributing to the vision certainly changed us, but I believe that we also discovered an interesting side effect of grassroots internationalization. That was the effect our interactions with our students and communities had on us. One thing any person usually has to say about Japan after visiting is how incredibly friendly and kind the Japanese are. We are experiencing it that way because Japanese hospitality transcends beyond just smiles and kind words.
Upon my arrival in the town of Ninohe, which was the place I was assigned to work as an Assistant Language Teacher on the JET Programme, I was immediately shown around my new neighborhood by my coworkers. On the second day, one of them came by my apartment and took me to the local natural onsen. It was my first time being at an onsen, and it was a great experience. What was greater though was that I was immediately made part of town and the people. I was accepted, and so many people went out of their way to make me feel accepted. From the local sushi store owner who would regularly give me his latest recipe ideas to try out, to the obaasan who would force me to dance the bonodori dance at the local festivals. These were all experiences that shaped us.
As a result many a JET participant will say that the town they were placed in was their home. I am in Kanagawa prefecture now, but I consider myself to be from Iwate. In the same way, many of my friends who were on the JET Programme at some point, and are now in Tokyo, all consider themselves from the towns and areas that they were placed. When we do self introductions we say where we were in Japan. I am Hughar, I used to live in Iwate, Ninohe. These experiences have become a part of us. These experiences are now a part of who we are, and therefore part of what we will be and what we will do.
Before coming to here, I liked what I understood to be Japan from my limited information, and I wanted to know more. I applied for the JET Programme and got accepted. And for three years I was part of it. These three years helped mature and solidify clumsy dreams and hopes and desires. Now I am a member of the South African Chamber of Commerce in Japan, an organization which aims to promote commerce between Japan and South Africa. I have also started an NPO called "Japan Building Africa" which aims to bring together people from and in Japan to help the impoverished in South Africa. These ideas and dreams have been made reality at least partially because of what the JET Programme gave me.
I came here as a boy, but now I fell a little more like man. Every experience on the JET Programme built on the one before. It grew and mixed within me and permeated my being. I am inseparable from that now. No matter where I go from here, or what I do, Japan will always be a part of me. I have been given much wisdom by this country and her people. I have learned to see things differently, to understand better the differences between people. I have been taught to appreciate beauty. I have been taught to appreciate the invisible, that which is said by not saying it. So many things I can't put it all down on paper.
A life half lived is a life not lived at all. I feel like the JET Programme gave me the start I needed to live life fully. Jet started me on a path that I think I will be proud of. One day, whether I sit on tatami or in a rocking chair on a porch, I will be able to recount my days and I will look at them with joy and I will say, at least of the time I spent here in Japan, I have really lived. I have seen and experienced so many wonderful things. And even if my sight fails, I will remember the wonders that Japan has showed me.
This journey was not taken alone, but I was supported by numerous hands along the way. So many Japanese, through their kind acts, have left me a legacy. Their good seed will bear fruit, and a part of the man I am becoming will be because of their work. From Ninohe to here, and beyond…