Sep
20

Books, JET Alum Author Beat, Return on JET-vestment, Writers

Comments Off

on JET Author Beat: Current Okinawa JET debuts with new book "Samurai Awakening"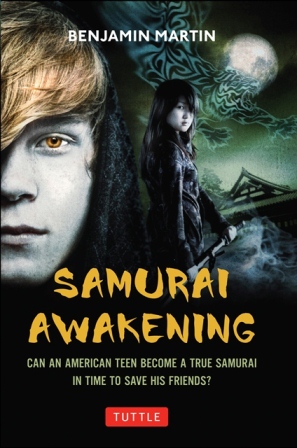 ********************
Benjamin Martin is a fifth-year JET ALT in Okinawa Prefecture.  He spent three years on Kitadaito Island, a place of 12 sq km and 550 people before moving across the prefecture to another island called Kumejima.  His debut novel Samurai Awakening is out now on online retailers and hits bookstores October 10, 2012.  Benjamin competes in Okinawan Sumo, is co-host of FM Kumejima's weekly Haisai English radio program, writes the blog More Things Japanese and serves as an occasional plaything for elementary school students.
About Samurai Awakening and Benjamin Martin
Samurai Awakening is a Young Adult fantasy that takes place in Japan.  I began writing it as a way to bring aspects of Japanese culture to young westernersas a compliment to what we do on JET.  Overall, it's a fun read with aspects of Japanese mythology derived from The Kojiki and a healthy dose of real Japan as seen during my time teaching kindergarten through junior high.  Here's the official description:
David Matthews is having a particularly bad day, after an especially bad month.  His first weeks as an exchange student in Japan have left him homesick and misunderstood by nearly everyone around him, even his host family!  Beaten down by a month of loneliness and bullies at school, a fateful invitation to the local Shinto shrine sends David on a path no foreigner has experienced before.
After awakening with a newfound ability to speak Japanese, David learns the members of the Matsumoto family are far more than just traditional sword smiths. They are the keepers of ancient secrets, and a task set upon them by the first Emperor- to train new Jitsugen Samurai, protectors of Japan.
When more strange things begin happening to David, he discovers his future is tied to a Japanese god within him, and that to be a Jitsugen Samurai holds consequences he may not survive.  With his new family, friends, and a reluctant ally, David must fight against dangers far closer than any of them realize.  As students disappear, David must overcome his past, and accept a new and uncertain future in time to stop the lurking darkness threatening Japan.Why Write?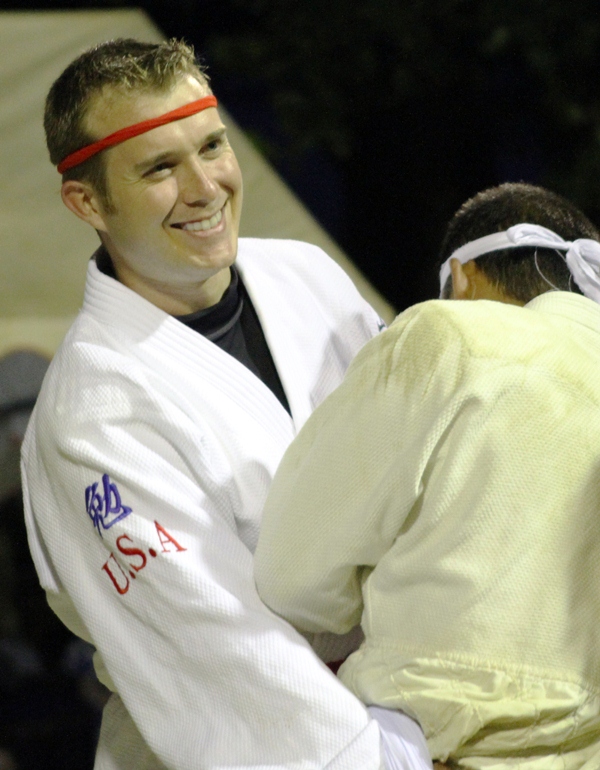 I started writing as a way to share my experience on JET.  My photography and writing skills have grown in tandem since I began my blog More Things Japanese in 2010.  I had read Sir Basil Hall Chamberlain's Things Japanese at the University of Arizona, and wanted to recreate it for today.  It became a way to share the unique aspects of Japan I see every day with the world.
The two projects complement each other.  The blog lets me focus on non-fiction without having to worry about huge amounts of research.  I can simply share what I see, while my novels provide a chance to explore the question, "What if The Kojiki is more than mythology?"
JET has been an amazing experience, and writing gives me a chance to give back and continue to promote the ideals of cultural exchange.  I left the US for Japan with a degree in Business and an interest in Japan.  Now I have found just how amazing this country can be, and learned a lot about myself I had not known before.
Join the Awakening.
Enter to win a free copy of Samurai Awakening.  http://morethingsjapanese.com/samurai-awakening-is-here/ Contest ends 10/10/2012.  Alternately you can support my blog and novel by purchasing a copy from your favorite bookstore or online vendor.  Thank you!