Aug
19

Career, JETAA Chapters, Language Study, Networking

Comments Off

on UPDATE: JETAA NY Career Panel: The State of ESL and Language Education in Japan and the US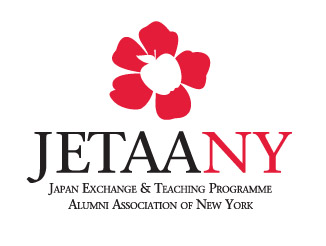 ******************
Update #1:  We're pleased to announce the addition to the panel of Matthew Cook (Osaka-fu, 2007-12), former AJET Chair and now advisor to the Osaka Board of Education's Native English Teacher (NET) Program.
Update #2:  We are planning on webcasting the event through my YouTube channel (http://www.youtube.com/user/stevenwaseda?feature=mhee).  Go to that link at 6:30 pm (NY time) to watch live (and post comments and questions).  Or, go there any other time to watch the recording.  (Apologies in advance for any technical difficulties.  This will be my first time trying a webcast using Google+ and YouTube.)
JETAA NY Career Panel:  The State of ESL and Language Education in Japan and the US 
WHEN:  Tuesday, Aug 28, 6:30pm-8:30pm
WHERE:  Japan Local Government Center office, 3 Park Ave., 20th Floor
RSVP  on JETAANY Facebook Event page, or by email to professional [at] jetaany.org
This JETAANY Career panel will consist of a presentation by JET alum James Rogers, Assistant Professor at Kansai Gaidai, followed by Q&A with James and a panel of JET alum language teachers, including former AJET Chair and now .
Presentation: The State of Language Education in Japan: Job Opportunities and Living in 21st Century Japan
This presentation will discuss various issues regarding working in the language industry in Japan. University work and the conditions and benefits of various levels of such positions, agent out-sourced jobs, union membership, the value of higher degrees and certificates, Japanese language skills, the nuclear crisis and the safety of living in certain areas, and the value of scholarly research will be discussed. The information presented at this event should be beneficial to JET alumni who are considering moving back to Japan and up in their career to the university level, and also those who have some university experience but are interested in learning more about what is needed to be successful at that level.
Panel Member Bios:
James Rogers is an assistant professor at Kansai Gaidai University. He began his career in Japan on the JET Program, and has been living and working in Japan for 10 years. He has a master's degree in TESOL and is currently pursuing a PhD in education examining the high frequency collocations of English. His research interests include corpus linguistics, C.A.L.L., vocabulary acquisition, and student motivation.
Matthew Cook (Osaka-fu, 2007-2012) Matthew currently works as the advisor to the Native English Teaching (NET) Program for the Osaka Prefecture Board of Education and has implemented forward-thinking initiatives such as implementation of iPads into the curricula of Osaka High Schools.  Matt also recently ended his term as AJET Chair and also served for five years as the Regional Advisor for Osaka-fu's JETs, during which time he helped to train and mentor Japanese Teachers of English (JTEs) and advise on curricula for Elementary school and Junior High English.
Jill Schimmel (Osaka-fu, 2002-2005) After a very happy three years as a high school JET in Osaka-fu, Jill returned to New York, where she worked at a translation company as a Project Manager and Proofreader. Jill then went on to become a New York City Teaching Fellow, receiving her Masters in TESOL (Teaching English to Speakers of Other Languages) at Fordham University. Jill is New York State-certified in ESL, and after three years of teaching ESL in Washington Heights, Jill now teaches ESL and has started a Japanese Language Program at a public middle school in the Bronx. She enjoys teaching Business English privately and remains dedicated to teaching English.
Marea Pariser (Kagoshima-ken, 2003-2004) currently works in New York City as a Senior Teacher at St Giles International, a private international language school in Manhattan. She has worked in the ESL field for more than six years, beginning her career as an ALT on the JET Program in 2003 in Kagoshima Prefecture. Marea also previously worked as an Associate Producer for NHK in their New York office. Marea has her CELTA (Certificate in English Language Teaching to Adults) and is considering a Master's Degree in TESOL.
Moderator:  Steven Horowitz (Aichi-ken, 1992-94) is a former lawyer who has taught legal and business ESL for Pace University Law School and International House Language School. He is the publisher of JETwit.com as well as a member of the JETAA NY Board of Directors and the JETAA USA Disaster Relief Fund Committee.