May
14

JETAA Chapters

Comments Off

on A message from JETAA USA's 3 new Country Representatives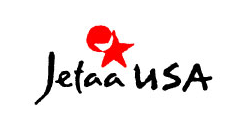 Each country with a JETAA chapter has the right to participate in JETAA International.  Most countries have one Country Representative (or "Country Rep") each.  However, the formula for representation is one country rep for each 9 chapters.  And since JETAA USA has 19 chapters, that means it has 3 country reps.  
Country Reps play a large role in coordinating among the chapters in their country, which in the case of the US, has no central governing authority.  (Kind of like the original 13 colonies before the Constitution, if you will.)  They serve as the shepherds, facilitating the reporting and funding required between CLAIR And the chapters.  However, since 3/11 the Country Reps in the US have played a significant new role, helping to organize and facilitate Japan relief fundraising and communications and helping to think about the future direction of JETAA USA along with their normal duties and obligations.  This adds up to a lot of work in addition to their day jobs.  So make sure to thank your CRs for all their behind-the-scenes work whenever you have a chance.
With that background in mind, here is the introduction message to the chapters from the 3 newly elected JETAA USA Country Representatives:
Hello JETAA Chapter Officers,
Melissa, Jennifer, and I would like to 'officially' say hello as your new Country Representatives for the 2012-2013 year. Below are some personalized greetings from us.
As always we can be reached at our JETAA USA emails:
us1.jetaausa@gmail.com – Melissa Chan
us2.jetaausa@gmail.com – Christina Omori
us3.jetaausa@gmail.com – Jennifer Butler
We look forward to a great year working with you!
MELISSA – CR1
Hello everyone! My name is Melissa Chan from JETAA Northern California and I am honored to serve as one of your JETAA USA Country Representatives with Christina and Jennifer.  We are excited to continue some of the great work that Jessyca, Megan and Mike have worked on over the past year.  I also plan to utilize our social media outlets (Twitter, facebook, etc.) as ways to keep all members informed of what's happening with JETAAUSA and the various chapters.  Be sure to follow us @JETAAUSA.  You are welcome to contact me at us1.jetaausa@gmail.com if you have any ideas, suggestions, or want to help out!  Yoroshiku onegaishimasu!
CHRISTINA – CR2
Hi everyone! My name is Christina Omori (NEJETAA) and it is my pleasure to be working with Melissa Chan (JETAANC) and Jennifer Butler (JETAAMC) as your JETAA USA Country Representatives for the 2012-2013 year. We have many exciting efforts such as the JETAA USA Relief fund, evaluating and promoting the success and value of the JET Programme, and much more. Some of the projects I'll be working on include understanding the success and value of the JET Programme to learn where we have opportunities for improvement while providing support to our communications outlets such as the JETAA USA website and our Google Groups forum. Please feel free to reach out to me at us2.jetaausa@gmail.com for any questions or concerns or just to say hello! I look forward to a productive and successful year working with you all!
JENNIFER – CR3
Greetings!  This is Jennifer Butler from the Music City JETAA chapter and I'm looking forward to working with Melissa and Christina this coming year as one of the JETAA USA Country Reps.  We are dedicated to supporting all 19 US chapters as we work on national projects that will naturally require the cooperation of all of you.  Yoroshiku!  In particular, I'm planning to work on the Sister Cities Initiative and supporting more outreach to other community groups.  If you have any ideas for this or would like to contact me about anything else of concern, just email me at us3.jetaausa@gmail.com.  Thanks and here's to a productive year!