May
5

Books, Cartoon/Illustration, Celebrity, Humor, Japan Local, Notable JET Alums, Return on JET-vestment, Writers

Comments Off

on Lars Martinson's "Kameoka Diaries" e-comic now available on iTunes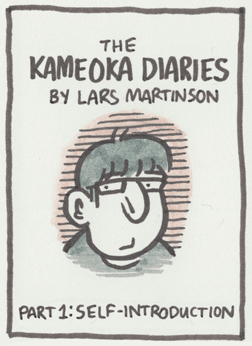 *************
Lars Martinson (Fukuoka-ken 2003-2006), author of the graphic novels Tonoharu: Part Two andTonoharu:  Part 1, has  just announced the "Kameoka Diaries", Lars' e-comic about his return to teaching English, this time in Kameoka, Kyoto, is now available on iTunes.
More info here and below:  http://larsmartinson.com/my-first-two-e-comics-now-available/
The Kameoka Diaries: Volume One [ Direct iBookstore Link ]
The Kameoka Diaries: Volume One is a humorous (?) account of my experiences living and working in Central Japan, told over eight chapters. It includes an exclusive chapter not available anywhere else!
JETwit Note:  I just downloaded a copy onto my iPhone. 250 pages for only $0.99, and I always love Lars' work.  Plus, it's my first time using iBook which it turns out is pretty nifty. :-)