Nov
3

Career, Events, JETAA Chapters, Jobs, Networking

Comments Off

on JETAA Chicago Job and Networking Fair – Saturday Nov 5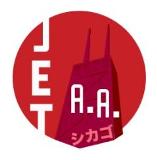 Thanks to JETAA Chicago's Elizabeth Gordon (Iwate-ken 2003-05) for sharing this info:
JETAA Chicago will host its annual Job and Networking Fair on Saturday, November 5th from 1pm to 5pm at the Japan Information Center in downtown Chicago.
This is a great opportunity for JETs that have recently returned from Japan, current JET Alumni, friends of JETs as well as professionals looking for new networking and career opportunities.
A lot of JETs return from Japan looking for ways to maintain and even build upon the experiences they made while living abroad and we hope to provide support in helping you reach those goals. This is also a wonderful opportunity for individuals that are interested in pursuing a new career and would like some guidance from current Alumni or other established professionals.
There will be an open table top session with booths from various Chicagoland companies and organizations as well as a wine and cheese reception. We are also planning on having a speaker to kick off the event so please stay tuned as there will be more specific information to follow!
If you have any questions, please feel free to email our Social Activities Officer, Daniel Martin: social@jetaachicago.com
Location: Consulate General of Japan at Chicago (JIC – Japan Information Center), 737. North Michigan Ave., Chicago, IL (map it)