Oct
20

Article/Journalism, Cultural Outreach, Earthquake Tsunami, Fundraising, Japan Local, JETAA Chapters, Local Government, Notable JET Alums, Return on JET-vestment, Volunteer

Comments Off

on JETAA USA Earthquake Relief Fund announces recipients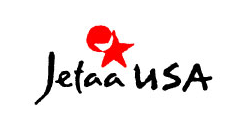 ****************
Below is the official press release (in English and Japanese) announcing the recipients for JETAA USA Earthquake Relief Fund to the media in Japan.
FYI, a lot of hard work has gone into this process, using our JET contacts, bilingual and bi-cultural abilities to identify appropriate and worthy uses for the approximately $75,000 raised by the JETAA chapters in the U.S.
JETs and JET alumni should be extremely proud of the ways we've been able to support Japan in the wake of the 3/11 crisis. Many larger organizations have faced significant challenges in finding appropriate grantees, due in a large part to a very different and smaller Japanese non-profit sector that continues to grow and evolve in new ways. Our quasi-Japanese expat community of 55,000+ JET alumni spread around Japan and the world has been uniquely positioned to help meet these challenges.
Also worth noting is that the JETAA International meeting is taking place this week in Tokyo. JETAA representatives from each country are attending and will be participating in a JET-led volunteer effort in Rikuzentakata with the help of JET Paul Yoo, founder of volunteerAKITA and The Fruitree Project. JETAA International Chair Shree Kurlekar (former JETAA New York Vice-President) and other representatives will also be speaking with the Japanese media.
Thank you to JETs, JET alumni and Friends of JET everywhere who have contributed to the fund, volunteered their time, volunteered their translation and other skills and supported Japan in many other ways as well.
Ganbarou Nippon!
**************
PRESS RELEASE – ENGLISH VERSION
**************
JETAA USA Earthquake Relief Fund
In its 25-year history, more than 55,000 people from 60 countries have participated in the JET (Japan Exchange and Teaching) Program, developing strong ties with communities around Japan. Thanks to the years they spend in Japan, it is fair to say that JET participants come to view Japan as their second home, and most continue to maintain active connections with Japan after leaving the program. The most common way for JET alumni to stay connected is through the 50+ chapters of JET Alumni Association (JETAA) worldwide, which bring alumni together to share their experiences and to promote ties with Japan in their home countries.
Even JET alumni who did not have friends and family in the Tohoku region were deeply moved by the tragedy that unfolded there. In response, all 19 chapters of JETAA USA came together in March 2011 to launch the JETAA USA Earthquake Relief Fund to support educational needs of communities in the disaster zone. Since March 11, the fund has raised $76,000 (5.8 million yen) from the U.S. JET alumni community.
Rikuzentakata and Ishinomaki have special significance for JET alumni since two of their colleagues lost their lives while teaching and living in these communities. Therefore, JETAA USA has decided to donate funds to programs in these two areas, with a primary focus on educational initiatives in Rikuzentakata. The aim is to improve the prospects of students who have been affected by the disaster, carry on the spirit of the JET Program and give back to the country that found its way into the hearts of JET alumni. Grants are being made for the following initiatives:
Hope for Tomorrow support for university applicants from Rikuzentakata ($25,000)– The costs of university entrance exams are a heavy burden for Japanese families and can be especially formidable for families affected by the disaster. Hope for Tomorrow, a new nonprofit organization, will defray exam fees and/ or associated travel and lodging costs in order to support Takata High School (located in Rikuzentakata) students applying to university. JETAA USA will financially support this program in Rikuzentakata.
Rikuzentakata tutoring project ($20,000) – Students in Rikuzentakata have been through traumatic experiences and lost considerable class time. The nonprofit organization Youth Empowerment Iwate, in cooperation with other groups, is launching a new initiative through which university students will provide extracurricular tutoring for middle school students while also using these sessions to lend a sympathetic ear to students who may feel intimidated discussing their concerns with older adults.
Rikuzentakata City education project ($10,000) – A special grant is being made to support JET-related activities and English teaching in the town.
Taylor Anderson Memorial Fund ($5,000)– The Taylor Anderson Fund is supporting a range of innovative programs in Ishinomaki, where JET Taylor Anderson taught and lived, including the exchange programs for local students and "reading corners" at elementary schools.
JETAA USA supporting JET participants ($10,000)– JET-run organizations and programs such as volunteerAKITA (which has been mobilizing JET participants to provide disaster aid since mid-March 2011) have responded to the disaster and recovery efforts. Individual grants are being made to help them sustain their disaster-related activities.
****************
PRESS RELEASE – JAPANESE VERSION
****************
米国JET同窓会(JETAA・USA)日本震災復興支援基金
平成23年10月21日
JETプログラムは、今年で25周年を迎え、これまで50カ国以上から5万5000人以上の外国青年の参加を得てきた。彼らの多くは、日本全国の地域コミュニティに深くとけ込み、その貴重な経験から、帰国後も日本を第二の故郷と考え、日本との関係を保ち続けている。JET同窓会(JETAA)は全世界に50以上の支部を持ち、多くの元JET参加者がJETAAを通じて、日本の経験を共有し、日本と母国の絆を深める活動を展開している。
今般の東日本大震災は、元JET参加者に大きな衝撃と悲しみをもたらし、元JETの間では支援の輪が直ちに広がった。米国では、JETAAの全19支部が協力し、3月中に米国JET同窓会震災復興支援基金(以下「米国JETAA基金」)が立ち上げられた。同基金は、被災地の教育支援に充てられることとなっており、これまでに約76,000米ドル(約580万円)の支援金が集められた。
今回の震災で犠牲になった現役JET二名が在住していた陸前高田市と石巻市は、元JET参加者にとっても特別な意味を持つ。米国JETAAは、支援にあたって同2市に重点を置き、特に陸前高田市の教育関係への支援を優先的に実施することとした。(石巻では、テーラー・アンダーソン追悼基金が数々の支援を行っている。)米国JETAAではこの支援を通じて、被災地の子供たちの将来への可能性を広げ、JETプログラムの精神を引き継ぎ、元JET参加者が心から大切に思う日本という国に恩返しをしたいと考えている。下記の事業へ寄付が行われる予定である。
Hope for Tomorrow進学支援プログラム($25,000):高校生の大学受験費用は一般家庭でも大きな負担となっているが、被災した家庭にとっては背負いきれないほどの負担となる。Hope for Tomorrowは新しく立ち上げられたNPOで、高田高校の学生を対象に大学受験にかかる旅費や宿泊費などの諸費用を支援する活動を行う。
陸前高田学習支援プロジェクト($20,000):壊滅的な被害を受けた陸前高田では、多くの学生が精神的なダメージを受けた上、学習の時間も大幅に失った。NPO「子どものエンパワメントいわて」は、他の恊働団体と共に大学生ボランティアによる中学生を対象とした学習支援活動を行う。本プロジェクトでは学力向上だけでなく、被害を受けた子どもたちのケアを重視し、勉強の合間に子ども達が自然と話したくなったことを傾聴し、対話しながら学習支援を行う。
陸前高田市内教育プロジェクト($10,000): JET関連の活動と英語教育を支援するための特別寄付を行う。
テーラー・アンダーソン追悼基金($5,000):同基金では、テーラー・アンダーソンさんが英語を教えていた石巻において、地元学生の交流プログラムや小学校での「読書コーナー」設置など、幅広い分野で革新的な事業を支援している。
JETのボランティア活動支援(約$10,000):現役のJETや元JET参加者が運営する複数の団体が被災地の支援活動を行っている。これらの団体が活動を継続できるよう支援を行う。
米国JETAA基金は様々な活動を通じて集められた。
(募金活動例)
JETAA北部カリフォルニア支部(本部サンフランシスコ市):募金イベント"Japan Relief Fundraiser"を、ホテル・カブキのO(オー)居酒屋ラウンジにて実施。150人以上の参加があり、寄付と抽選が行われ、地元紙にも取り上げられた。
JETAAミネソタ支部:募金イベント"Japan Benefit Party"を、居酒屋・基(Moto-i)(海外初の店内で醸造した日本酒を提供する店)で実施。DJ、ライブ音楽で会場を盛り上げ、サイレント・オークションが行われた。
JETAAワシントンDC支部所属の元JET2名が7月に結婚した際、招待客からの贈り物を辞退し、その代わりに寄付をするよう呼びかけた。
JETAAニューヨーク支部:300人以上が参加する大規模募金イベントを実施、日米双方のテレビ及び主要紙に取り上げられ、ニューヨーク在住元JETからの応援メッセージがメディアを通じて日本に届けられた。
米国JETAA基金は、元JET参加者による支援活動のほんの一部に過ぎない。JETAAの全米各支部は、この他にも様々な募金活動をしており、同基金とその他の活動による募金を合わせると全米JETAAによる支援金総額は31万3000米ドル(約2440万円)に上る。支部によっては、既に日本赤十字、ジャパン・プラットフォーム、ピースウィンズ・ジャパン等の日本の団体に直接寄付を行っている。また、一部の支部は、日米協会等米国の現地団体の募金イベントに協力し、積極的な役割を果たしてきた。
米国JET同窓会(JETAA・USA)
 全世界の元JET参加者のうち、約半数が米国人であり、米国にはJET同窓会(JET Alumni Association, JETAA)が19支部存在する。各支部は、全てボランティアベースのメンバーにより運営され、元JET参加者のネットワークを維持・強化し、文化・交流・教育事業やチャリティ事業等の実施を通じて、日米関係の一層の深化を図っている。米国JET同窓会の活動の詳細、同会震災復興支援基金への寄付はこちらから: HYPERLINK "http://www.jetaausa.com" www.jetaausa.com