Jun
18

Cartoon/Illustration

Comments Off

on Life After the B.O.E.: We're Here For You
Life After the B.O.E. is a comic series about the JET experience by David Namisato (Aomori-ken, 2002-2004), a professional illustrator currently living in Toronto.
Visit David's website at www.namisato.org.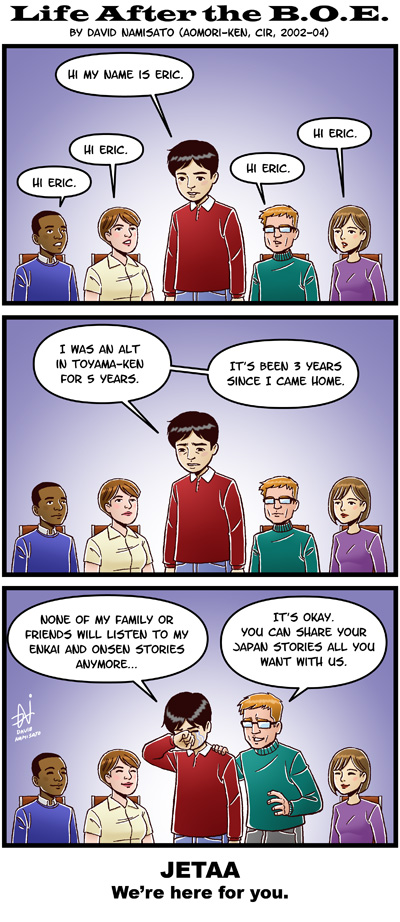 Hi everyone,
Sorry for posting the comic a bit late.
I want to let you all know that after a 5-year run, Life After the B.O.E. will be ending at the end of July.
The final comic will be posted on July 25th, 2011.