May
14

Celebrity, Earthquake Tsunami, Events, Japan Trends, Notable JET Alums, Return on JET-vestment, Volunteer

Comments Off

on Smile Kids Japan's Mike Maher-King to speak at TEDxTokyo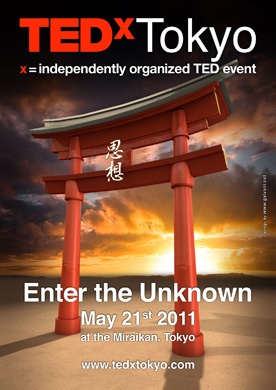 Mike Maher-King (Fukui), founder of Smile Kids Japan, will be one of the speakers at TEDxTokyo:  Entering the Unknown on Saturday, May 21 at Miraikan Tokyo.
Here's some background on Mike from the TEDxTokyo website which does a nice job summarizing some of the good work he's been doing since the Tohoku Earthquake/Tsunami:
Mike Maher-King
Network Organizer, Fundraiser and Catalyst

Channeling good intentions is tougher than it looks, but Michael Maher King seems to possess the knack. The young British founder and CEO of Smile Kids Japan—which has now joined Living Dreams—was a teacher in Fukui when his wife informed him that some of their students were orphans. In May 2008, they started up Smile Kids to lend their time, skills and care to Fukui's orphanages.

The March 11 Tohoku disaster broadened the group's focus and ambitions. Working alongside the Living Dreams NPO, Michael is now taking their network concept to 18 orphanages in Miyagi, Iwate and Fukushima through the Smiles and Dreams: Tohoku Kids' Project. They plan to set up regular fun and interactive volunteer visits, distribute donated items, and spark long-term projects that cover everything from computers to mentoring to scholarships. Michael hopes to go nationwide and help Japan's other orphans shape their own destinies.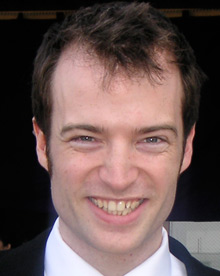 And here's the event description from the TEDxTokyo website:
Join us
The entire event will be streamed live here on:

May 21st from 9am JST
May 20th from 8pm EDT

Join us for all of the talks as they happen, and exclusive backstage interviews.

On Saturday May 21st from 9am JST (Friday May 20th from 8pm EDT) the curtain will rise on our third annual event, Entering the Unknown, which is set to be bigger and better than ever as we bring together an even wider range of speakers and participants to share ideas and inspiration.

In the wake of the devastating March 11th earthquake and subsequent tsunami & radiation menace, we abruptly altered our focus to explore practical and inventive ways of rebuilding and renewing Japan, and uplifting the spirits of its people.

Over 30 speakers and 300 participants will be joining us at Tokyo's iconic Miraikan, with thousands more around the world watching on the day via our bilingual live streams, whilst taking part through our social media channels.

We invite you to be a part of this special event – put the date in your diary, follow our latest updates on Twitter, and join us here live from Tokyo on the day as we Enter the Unknown.