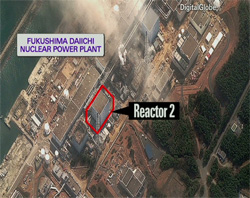 After his hometown of New Orleans was ravaged by Hurricane Katrina the Japanese government offered material and monetary assistance that surpassed $1 million and that included tents, blankets, power generators and portable water tanks. Japan also provided $200,000 to the American Red Cross to aid hurricane victims. Now former Fukushima Prefecture, Iwaki City JET from 2007-2010 Doug Tassin is on a mission to help his former home in Japan.
The New Orleans Japan Quake Fund is currently in the process of being established. It is being formed by a coalition of New Orleans-based, Japan-related groups: Japan Club of New Orleans, Japan Society of New Orleans, jetaaNOLA (JET Program Alumni Association, New Orleans Chapter), and Japanese Garden Society. With the full support of Honorary Consul General of Japan Donna Fraiche and hopefully the endorsement of the govenor of Louisiana and mayor of New Orleans, we are creating this fund as a means for all of New Orleans to repay the generosity and care that Japan showed us in our time of need. This donor administered fund will be created through the Greater New Orleans Foundation (GNOF), and we plan to raise money in the fund and give it directly to an organization in Japan. GNOF has a long history of successfully administering funds, and we will still be able to direct where the money goes.
Click below to read the full story by Doug and see how you can make a difference. Yoroshiku Onegaishimasu.
http://www.facebook.com/note.php?note_id=10150159551445306
This post was written by Sam Frank, an ALT who taught English in Hiraizumi-Cho, Iwate Prefecture from 2002-2004 and worked in Shirahama-cho, Wakayama Prefecture as a JET from 2004-2006. He currently manages the New York Division of UnRated Magazine (http://unratednyc.com) and works as a Project Manager at Arrow Root Media (http://arrowrootmedia.com).