Mar
3

Blogs, Cultural Outreach, Events, JETAA Chapters, Uncategorized, Writers

Comments Off

on JapaneseLondon Round-up – March 3, 2011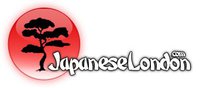 Thanks to JETAA UK Communications Director Vanessa Villalobos for sharing this with JetWit.  Vanessa is also the publisher of JapaneseLondon.com:
Featured article: March 2011 Round-Up Part One
WHAT'S HAPPENING IN JAPANESE LONDON?
From Norwegian Wood, Tran Anh Hung's film, based on Murakami's book.  What was that?  *Head spins on neck*.  Erm, that was the first one-sixth of 2011, passed already.  But fear not, now spring has most definitely sprung  it's the perfect time to get out and appreciate Japan… in London!
Japanese Literature
Fans of Japan-related scribblings are in for a treat this month.  Tran Anh Hung's highly-anticipated screen version of Haruki Murakami's bestselling novel, 'Norwegian Wood', will open at UK cinemas from 11th March.   British author David Mitchell's newest offering, 'The Thousand Autumns of Jacob De Zoet' isn't due for release until March 17th, but has already racked up 96 rave reviews on Amazon.  If you fancy a literary chinwag,  Japan Society book club members will be vociferously discussing 'Silence' by Endo Shusaku next Monday March 7th – Japan Society members shouldregister their attendance: events@japanesociety.org.
Madame Butterfly
The enduringly popular Madame Butterfly is on at the Royal Albert Hall only until March 13th, so you'll need to be quick to catch it.  Set in an 'enchanting' Japanese Water Garden, an extra show has been already been added to meet 'huge popular' demand.  If you can't make it, why not order  Angela Gheorghui's CD recording, lie back and think of Japan?   Or, if you've seen the opera and you crave more of the same, pre-order a copy of Lee Langley's Butterfly's Shadow – a novel in the style of Jean Rhys's Wide Sargasso Sea, that takes Puccini's Madam Butterfly as its starting point.
HIBIKI – Japanese Music
Continuing on a musical note (!), HIBIKI: Resonances from Japan at King's Place will run from today 3rd March, until 5th March 2011.  This eclectic event; 'A 1000-year journey through the rich heritage of Japanese music' features collaborations with London-based musicians and an exploration of 'Music in Mange' with Helen McCarthy.  Promisingly, there is also set to be a Suntory Hibiki whisky tasting in the bar.
Bunka-Sai – Japanese Cultural Festival
And finally – a new Japanese Culture Festival: 'Bunka-sai' will take over Conway Hall for one day only, this Saturday 5th March, to bring together Japanese culture, language, food and drink.  Organised by Akemi Solloway.
JapaneseLondon.com's Round-Ups are bi-weekly. If you want to see more Japan-related events in London, check out the JapaneseLondon.com Events Calendar.