Dec
27

Article/Journalism, Volunteer

Comments Off

on JetWit Writing Opportunities: 12/27/10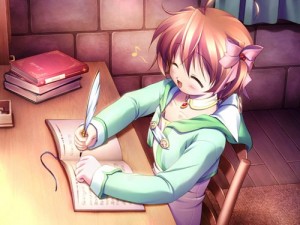 Starting in 2011, JetWit will be teaming up with JETAA New York's JQ magazine to feature JET alum and Japan-related feature stories! Much like JQ's Brainstorm Crew postings featuring story ideas, we would like to present the below JetWit Writing Opportunities for real-time instant story posting. This means no more waiting for the publication of seasonal issues! Below are story ideas grouped by JET participants and alumni (JET World) and those more on Japanese culture (Japan World). If you're a JET or JetWit contributor, we welcome your interest or additional story ideas! Contact JQ editor Justin Tedaldi at justintedaldi [at] jetwit.com to sign up and for more info.
Also, we are now looking for a volunteer who's skilled in graphic design to help us create a modified JetWit logo! Anyone who wants to get in touch on this can also do so at the e-mail above.
***JET WORLD***
JET ALUM IN UPCOMING DOCUMENTARY ON JAPANESE VIDEO ARCADES
Casey Novotny (Kochi-ken, CIR and Prefectural Advisor) now works at Asia University, and was interviewed as a talking head for the upcoming documentary film 100 Yen: The Japanese Arcade Experience. The film is currently in production, and Casey is happy to share his experiences of being contacted for this unique film for a feature story or interview.
JET ALUMS DEVELOP JAPANESE FLASH APP
Mark Makdad, founder of software company Long Weekend Mobile, has developed with his partner Ross Sharrott the Japanese Flash vocabulary builder app for iPhone, as well as the Rikai Browser for iPad for reading Japanese. Interested in giving these products a spin and writing about them?
JET ALUM MICHAEL JIM GANNON PROFILE
Jim Gannon (Ehime 1992-94) has been the executive director of the Japan Center for International Exchange (JCIE/USA) in New York since 2002. Headquartered in Tokyo, JCIE is one of the leading international affairs organizations in Japan. Jim was also the writer of the "JET Program on the Chopping Block" article published last summer. Talk to him about his work, Japan, and the continuing efforts to support JET in light of what's happening in Tokyo.
PROFILE A SEATTLE-AREA JET ALUM
Kirsten Henning, Vice President of the Japanese Cultural & Community Center of Washington, is a senior project manager at Pyramid Communications and serves as an active volunteer for the Girl Scouts and Densho. Prior to joining Pyramid, Kirsten worked at the Seattle Mariners as media liaison and interpreter for Ichiro Suzuki and the Japanese press corps and then went on to manage media relations for Team Japan, champions of the inaugural World Baseball Classic. She spent the previous six years in Japan as a JET Program participant and later as special VIP liaison at Park Hyatt Tokyo. She holds a B.A. in East Asian Studies from Barnard College of Columbia University and also studied at the Stanford University Japan Center in Kyoto, Japan.
JET INSTANT NOODLE COMICS
Profile of JET alum artist Shun Endo and his "JET Instant Noodle Comics." Read samples at http://jetwit.com/wordpress/2010/10/25/instant-noodle-comics-i-wish-facebook-had-the-boss-filter.
JET ALUM/SAKE EXPERT JOHN GAUNTNER
John Gauntner is a JET alum and noted lecturer on sake who travels the world to speak all about this appealing beverage. He has published a score of books on the topic and spoke at Japan Society last May. Visit his website www.sake-world.com.
ISSHONI LONDON – JET ALUM BLOG
London JET alum Vanessa Villalobos writes about Japan-related events, news, review and interviews. This would be a good Q&A piece for any JETs wanting to learn more about how our alumni groups operate overseas. Learn more at:
www.facebook.com/pages/Isshoni-London/119415767689
www.twitter.com/IsshoniVanessa
An innovative telecommunications site for Team Teaching, founded by a JET. www.teamteachers.com
JETSET – CANADIAN JETS IN JAPAN
Melissa C. runs JETset, a site for Canadian JETs in Japan and a well-known resource center for JET participants. See more for a profile at http://www.jetsetjapan.com.
***JAPAN WORLD***
WHERE DO YOU GET YOUR JAPAN FIX?
In an effort to revive the "Japan Fix" posts, we'd like to share a recent discoveries to help readers find a little piece of Japan close to home.  How do you get your Japan fix wherever you live? Write it down and send it to Gail Cetnar Meadows (Hiroshima-shi, 2007-10), co-founder of Hiroshima JET webzine the Wide Island View, at gail [at] jetwit.com for the entertainment and benefit of the JET alum community.
ROBIN SAKAI OF GAIJIN POT
Gaijin Pot is a site that offers jobs, apartments and classifieds in Japan. Run by Robin Sakai, it strives to bring the Japanese and expat community together.
REVIEW OF JAPANESE LANGUAGE STUDY OPTIONS IN THE NY AREA
JetWit would like to add a listing as well as a possible review of Japanese language study options in the New York area. One of these is Hills Learning, founded by Jon Hills, who works with JETs in New York to promote his learning center, which teaches four languages to children and adults. Jon also co-presents monthly Asian networking events. Jon is open to a profile. Learn more at www.hillslearning.com.
RESTAURANT REVIEWS
JetWit is accepting reviews on any Japanese restaurant that you'd like to spread the word about. (Even better if they're run by JETs.) JET alum Jamie Graves runs Kajitsu, an East Village restaurant in New York specializing in shojin cuisine, an ancient Japanese culinary practice developed in Zen Buddhist monasteries.
FILM/BOOK REVIEW
We are also accepting reviews or books and movies (past and present) related to Japan or the JET experience. Whether you're checking out the theatrical release of a new anime film or digging into new translations of Natsume Soseki's classics Kokoro and Sanshiro (coming this February), let us be your sounding board.
GOHAN SOCIETY OF NEW YORK
Profile. Based in New York, Gohan Society's mission is to foster an understanding and appreciation of Japan's culinary heritage in the United States through outreach to chefs, culinary arts professionals and all who admire and enjoy Japanese culture.
Gohan Society serves as a resource center for knowledge of traditional Japanese ingredients, techniques and food-related products, and as a catalyst for the expansion of that knowledge in the United States.
CONSULATE GENERAL SCHOOL CARAVAN
This is a decade-plus program run by New York's Consulate General of Japan that sends consulate staff (American and Japanese) to New York high schools and junior high schools to introduce students to Japanese culture, and JET alums have even served as presenters! The purpose of this article will be to increase awareness of the program so more JETAA members can get involved. 
KEIO ACADEMY OF NEW YORK
Based in Purchase, NY, Keio Academy is a school for bilingual and bicultural education established by its Tokyo namesake.  Besides the various activities the school offers, it also seeks to recruit JET alums for potential work opportunities.  We can put you in touch with their business officer, who is happy ro speak with more JETs about the subject.
ASIA SOCIETY OF NEW YORK
In Jan. 2010, NYC's Asia Society held a concert called "Hogaku," or Japanese folk instruments played with modern flair. We've never profiled Asia Society, so this would be a great time to find out more about how they select their Japanese attractions and exhibitions.
JAPAN INFORMATION CENTER OF NEW YORK
Profile. Take advantage of Japan Information Center to promote Japan!
The Japan Information Center (JIC) is the cultural and public affairs section of the Consulate General of Japan in New York. The JIC's Services:
 – Distributes educational materials, posters and pamphlets on Japan
– Provides speakers on various aspects of Japan to the schools throughout
this region
– Provides information on the Japanese Government Scholarships & the JET
Program
– Distributes the e-newsletter Japan Info
– Loans videos/DVDs and cultural artifacts
Please sign up to subscribe the Japan Info newsletter at www.ny.us.emb-japan.go.jp/en/c/ji_subscription.html.
For more information and to contact JIC, visit their website at www.ny.us.emb-japan.go.jp/en/b/01.html.