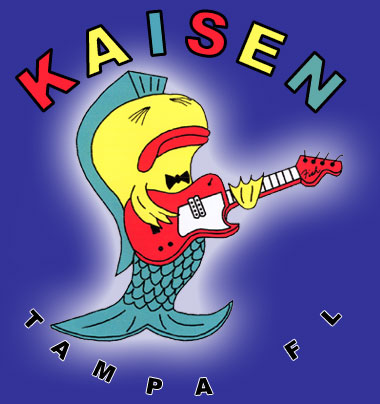 This edition of Japan Fix actually happened when I emailed JETAA Florida's Tampa Subchapter rep John McGee (Nagano-ken, 2004-05) to let him know that I would be visiting family in Tampa over Christmas and asked him for the most authentic Japanese experiences in the Tampa area, i.e., where the JET alums go.  What he wrote back was perfect for Japan Fix.
1.  Yoko's Japanese Restaurant is in South Tampa (3217 South McDill Ave.) It's owned by the mother of a JET from years ago. (http://www.yokosrestaurant.com/Pages/about.htm)
2.  Kaisen Sushi in Northdale. (http://kaisensushitampa.com/) (14841 North Dale Mabry Highway) This is owned by a locally famous character…he's a bit of a rocker and a good sushi chef. He made some waves when Hideki Matsui's press guy asked if he would rent the place out for Matsui to make an appearance since he'd heard about the place and wanted to try it. But he told them that Matsui was welcome to eat, but he wouldn't shut out his regulars on one of his best nights because they would keep coming back while Matsui would only be there once.
3. Wasabi Japanese Steak & Sushi in New Tampa. (http://www.japanesesteakandsushi.com/) (19601 Bruce B. Downs Boulevard)  This is a Japanese owned steakhouse with sushi.  The owner is Fumi Doi. He hosted one of our Tampagumi Pre-Departure Q&A's for new JETs and is a likely sponsor for Tampa Natsumatsuri in 2011.  (Apparently his wife encouraged him to sponsor the matsuri when she saw our sad little hand-cranked kakigori maker.) It's definitely the fanciest and most expensive of the three I've mentioned.
Outside of food, perhaps, the best way to get your Japan Fix in Tampa may be to simply attend the Tampa Tsudoi Japanese language meet-up which meets the first Friday of every month from 7pm to 8pm at the Panera in the Brandon Town Center Mall.
Tell us where JETs should go in your area to get their Japan Fix. E-mail jetwit [at] jetwit.com.