Jul
11

Article/Journalism, JQ Magazine

Comments Off

on Best of JQ: The Hikaru Utada Interview (Spring 2009)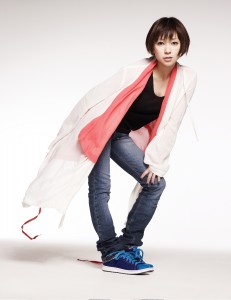 By Justin Tedaldi, Editor (Kobe-shi CIR, 2001-02) for JQ Magazine
 It was perfect timing. Back in January, Hikaru Utada, the New York-born recording phenomenon who before she was out of her teens notched three of Japan's top ten bestselling albums (including Number One), was back in town working on a new album for the U.S., and JQ spent a full hour with Hikki to talk of many things, including her new disc This is the One, which hit stores in May.
I know you want to talk about the new album and the single.
The song…
I heard it about two and half weeks ago, as I think I was already on the e-mail list from when your last English album came out.
Oh, right, right, right.
So we go way back. Ten years ago I found out about First Love when I studying Japanese as an undergraduate…
Oh, wow.
It's amazing to be here now talking about it.
I'm humbled [laughs].
Follow link here: http://jetwit.com/wordpress/2009/06/08/jq-interview-with-hikaru-utada-by-justin-tedaldi