May
12

Academic, Japan Trends

Comments Off

on JET alum Michael Auslin testifies before Congress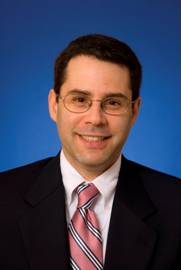 JET alum Michael Auslin testified before Congress in April about the current state of U.S.-Japan relations. Auslin is a professor of Japanese history and politics and currently the Director of Japanese Studies for the American Enterprise Institute in D.C.
http://www.aei.org/speech/100137
by JET alum Michael Auslin
Mr. Chairman, Senator Inhofe, and Members of the Committee, thank you for the opportunity to testify today on the current state of U.S.-Japan relations, and to look ahead at the role the relationship will play in future economic and security developments for both countries. Despite current difficulties in the relationship, I believe that close ties with Japan are essential for the United States to retain a credible strategic position in East Asia and for future economic prosperity in both Asia and America. Yet we must also recognize that relations between the United States and Japan will be more tenuous over the next several years, requiring close communication and a frank assessment of how the relationship benefits each partner.

This past January, Washington and Tokyo observed the 50th anniversary of the U.S.-Japan Alliance, one of the most successful bilateral agreements in recent history. Yet the past seven months of the U.S.-Japan relationship have been consumed with a growing disagreement over whether Japan will fulfill the provisions of a 2006 agreement to relocate Marine Corps Air Station Futenma from its current crowded urban location to a more remote setting on the northern part of the island. Given that the state of U.S.-Japan relations concerns not only the economic relations between the world's two largest economies, but directly influences the larger strategic position of the United States in the Asia-Pacific region, any substantive change in the U.S.-Japan alliance or in the political relationship that undergirds it could have unanticipated effects that might increase uncertainty and potentially engender instability in this most dynamic region.
To read the whole transcript, go here: http://www.aei.org/speech/100137