Feb
28

Uncategorized

Comments Off

on Ask Dr. Muse-Life Coach: Time & Money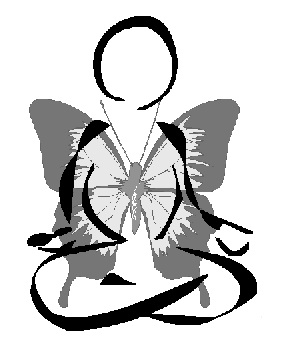 Many JETs and JET alumni find themselves at a crossroads regarding their careers and career options.  Nicole D. Mignone (Akita-ken, 1991-1993), a certified life coach, will be periodically posting articles for the benefit of the JET Community. You can read more of her life-related articles at her blog thealchemyofbalance.blogspot.com.  She also offers individual life and business coaching. For more information, email Nicole at drmuse@jetwit.com.
Dear Dr. Muse:
I don't have time for all these creative exercises you post and I can't afford to leave my current job, what can I do? B.B., Texas
Dear B.B.:                                      
A common lament even from people who love their current jobs is that they want more time but cannot give up their current income level .  Your question may involve several underlying issues.  First, ensure you have accurate information regarding your current financial situation.  Do you have a budget and understand exactly how much money you need to live responsibly now and in the future?  Understanding your money now empowers you so that life does not force you to understand it later [with harsher consequences, usually].  The internet offers many resources for self education on this topic.
This information allows you to strategically plan for a job search or transition and aim higher for salary and job satisfaction.  Also, pay attention and be responsible for the words you choose to characterize your life.  If you find yourself stating you cannot afford something, an internal alarm should sound.  We can afford the things in life we truly need and want; we allocate our resources—time and money—toward what we value.  Finally, evaluate whether this statement hinders you from having what you want and challenge its veracity.
A second issue concerns the scarce resource of time.  If you operate from a premise that you can make more money but not time, you may assess your life differently.  What would you like time for?  How do you currently spend your time in a day?  Can you adjust something and make time to plan a change in your life?  Again, we spend our money and time on what we value, so what we really want we find a way.  If you really do want time to plan and do these things, you will find time.  If not, then investigate other ways to shift your thinking around your current job.
Finally, this type of question often arises when people are stressed and in "survival" mode.  During times like this, it may be helpful to first assess your lifestyle and health before embarking on big changes.  Get enough sleep, exercise, and choose to take care of your health so you have a clear mind and energy to do the things you want.  I hope this was helpful.
If you want to expand on any of these areas, email me with questions.
Like hiring a personal trainer to reach your fitness goals, a personal life coach can assist you to attain your personal goals.  You may write the Muse with any coaching questions, or inquiries into life coaching options on a one-time or ongoing basis at drmuse@jetwit.com.