Feb
21

Career, Uncategorized

Comments Off

on Ask Dr. Muse-Life Coach: The Quest for the Dream Job Continues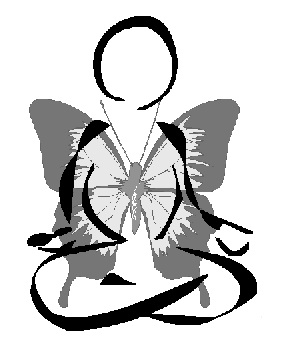 Many JETs and JET alumni find themselves at a crossroads regarding their careers and career options.  Nicole D. Mignone (Akita-ken, 1991-1993), a certified life coach, will be periodically posting articles for the benefit of the JET Community. You can read more of her life-related articles at her blog thealchemyofbalance.blogspot.com.  She also offers individual life and business coaching. For more information, email Nicole at drmuse@jetwit.com.
Over the past couple of weeks, a few different readers have emailed with questions related to finding the "creative spark" or inspiration for finding their passion in life through work.  Here is another creative task that may help, inspired by the highly recommended book "The Artist's Way," by Julia Cameron.
Task 1:  Collect magazines of different types that you can cut up. One afternoon or evening, listening to music or watching a movie, skim through the magazines and without judgment, purely on attraction only, cut out any words or images that appeal to you for any reason.  Do not analyze the selection, but instead enjoy the sensory aspects of the images or words that appeal to you. Take all your cutouts and place them into a shoe box, folder, or envelope for another task later.
Task 2 [different day]:  Reread your paragraph and list from the exercise of February 15, 2010. [If you did not do that exercise, you can still proceed with this activity]  Then, gather the following materials: a poster board of any size; some glue; scissors; and your shoebox or envelope of magazine words/images from Task 1.  Lay everything out on a table or work space, and while listening to some good music or during some quiet time, make a collage of all these words and images.
 Task 3 [different day]:  Take some time to really look at your collage and reflect on what it tells you about what inspires you, what you like, and the type of work/profession you would enjoy right now.  What story does the collage tell about how you want to show up/be perceived in your profession?  Take time to journal  all the thoughts and feelings that arise in a stream-of-consciousness way while looking at your collage.  You may wish to do this over a period of time as new ideas and expression bubble to the surface of your mind.  May you be pleasantly be surprised at what is revealed to you about your dreams and desires. 
Like hiring a personal trainer to reach your fitness goals, a personal life coach can assist you to attain your personal goals.  You may write the Muse with any coaching questions, or inquiries into life coaching options on a one-time or ongoing basis at drmuse@jetwit.com.