JetWit Blog Beat by Crystal Wong (Iwate-ken, 2002-04) is a recurring item featuring posts from the blogs of various JET alumni.  Crystal is a former English-language writer for Kyodo News. She now works in online marketing in New York and relishes her constant hunt for the best cheap(ish) eats in the city.
Hope everyone had a great Thanksgiving weekend and that you're all enjoying autumn. Let's take a peek at what our favorite JET bloggers have been posting lately.
JET alum Suzanne Kamata (Tokushima-ken, 1988-90) at Gaijin Mama shares a decidedly Japanese first in twenty one years of living in Japan, as well as an eye opening take on a day with a wheelchair in Japan.
Kevin Kajitani (Kyogo-ken, 2006-07) over at iSpeakJapanese has moved to Japan – check out the first video from his new home here.
JET alum Lars Martinson finishes up his series on the beauty of East Asian calligraphy. Check out part one and part two.
Here's another delici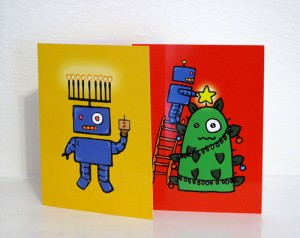 ous recipe derived from a productive bout of insomnia from Elizabeth White (Toyama-ken, 1995-98), adventure writer.
Just in time for the holidays – JET alum Chen Reichert has new holiday cards at botodesigns.