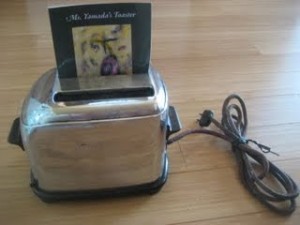 JetWit Blog Beat by Crystal Wong (Iwate-ken, 2002-04) is a recurring item featuring posts from the blogs of various JET alumni.  Crystal is a former English-language writer for Kyodo News. She is now a freelance writer and digital strategist in New York and relishes her constant hunt for the best cheap(ish) eats in the city.
Adventure writer Elizabeth White (Toyama-ken, 1995-98) visited a most amazing vineyard this weekend. Check out her wonderful post here – you can practically taste every sip. Also be sure to scroll down for some delicious-looking recipes with a lot of San Luis Obispo flavor.
Writer Kelly Luce (Kawasaki, 2002-03) checks in with a cute anecdote about her experience at Fishtrap writing workshops.
If only we were in Japan to share this very special Pringles flavor with JET alum Lars Martinson…