Sep
4

Academic, Jobs, Translating/Interpreting, Writers

Comments Off

on Internship with JET alum Michael Auslin at American Enterprise Institute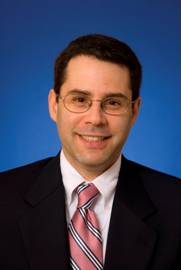 Hot of the JETAA DC yahoogroup, a really great JET-appropriate opportunity for JET alum academic and international relations types.  FYI, JET alum Michael Auslin is a professor of Japanese history and politics and currently the Director of Japanese Studies for the American Enterprise Institute in D.C.  See past JetWit posts about Michael Auslin here.
Japanese Studies:
An intern in this department will work under Resident Scholar Michael Auslin, head of AEI's Japan Studies Program. Dr. Auslin is currently focusing on Japanese strategic thinking and security doctrine, as well as Asian maritime security issues.
Tasks include: researching, in Japanese and English, topics in Japan's national security, maritime security issues, and Asia's strategic security environment. The intern will also conduct research in support of publications and assist in the organization of AEI conferences and panel discussions. The ideal candidate for this position will have an interest in Japanese and Asian security affairs and reading ability in Japanese language.
All applications must be submitted online at www.aei.org/internships.
All applications must include a cover letter, resume, unofficial transcript, and short writing sample.
AEI internships are available to advanced undergraduate students, graduate students, and recent graduates. A minimum of a 3.0 GPA on a 4.0 scale is required. However, most successful candidates have at least a 3.5 GPA.
This internship is one of fifty offered by the American Enterprise Institute every semester. AEI's internship program has repeatedly been named one of the top 100 internships in the nation. The work assigned to interns is highly substantive, consisting largely of academic research, conference attendance, and various other tasks in support of their particular department. Additionally, AEI internships offer a wealth of academically enriching opportunities, including access to our conferences and events; a series of policy lectures and career talks available exclusively to interns; and frequent intern happenings, informal gatherings providing the chance to interact with AEI's prestigious staff.
If you have any questions, please contact Leslie.Forgach@ aei.org