Aug
23

Academic, Books, Career, Graduate School, Interview/Profile, Japan Trends, Writers

Comments Off

on Academia: JET alum Christopher Hood heads Japanese Studies Centre at Cardiff University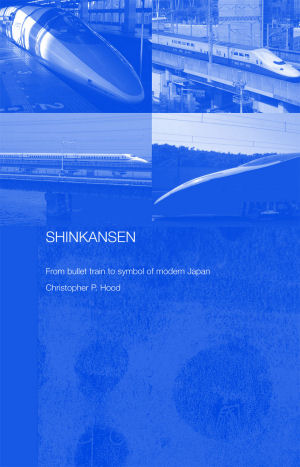 *************
Thanks to Dr. Andrew Staples (Fukuoka-ken, 1996-99) (whom we learned about thanks to Eleanor Robinson (CIR Aomori-ken, 1999-2002)), JetWit has learned of another JET alum in the world of academia:
Dr. Christopher P. Hood (Aichi-ken, 1993-94) is the Director of the Cardiff Japanese Studies Centre at with is part of the Cardiff Business School at Cardiff University in the U.K.
Chris' website does a good job of describing his background and career path as well as listing his books and other publications.  Hopefully it serves as a guide and perhaps inspiration for other JET alums as well:
*************
Having become interested in Japan while I was at Concord College, I went on to study Japanese Studies and Business Studies at the School of East Asian Studies (University of Sheffield). Then, after a year on the JET Programme, I returned to Sheffield to do a PhD. Since August 2000, I have been a lecturer at and the Director of the Cardiff Japanese Studies Centre, part of the Cardiff Business School at Cardiff University. I am also an Associate Fellow at Chatham House.
I have also been working on a number of other projects over the past few years. For example, I was the editor of The Politics of Modern Japan, a 4 volume collection of articles on Japanese politics, published in 2008. I was also co-editor, with Prof. G. Bownas and D. Powers, of Doing Business with the Japanese, published in 2003.
My research interests relating to Japan are broad, however the central themes are relating to identity and symbolism. My doctoral research and first book, Japanese Education Reform: Nakasone's Legacy, were on education reforms in Japan and the influence of Prime Minister Nakasone.
My next project was on the shinkansen ('bullet train'), looking at the ways in which it both reflects aspects of Japanese society and the ways in which it has influenced Japanese society. This book, Shinkansen – From Bullet Train to Symbol of Modern Japan, was published originally in 2006, with a paperback version published in 2007.
I am currently writing a book about the Japan Airlines flight JL123 crash in 1985. Although the book, Dealing with Disaster in Japan: Japanese and Global Responses to the Flight JL123 Crash, due to be published in 2011, will discuss the reasons for the crash, it will primarily be looking at what can be learnt about Japanese, and to some extent global, society by looking at what happened following the crash.
After this I am planning a book which will bring together my research to date as well as including some new material based on further fieldwork which has been ongoing for the past couple of years. This book will be looking at identity within Japan using several topics (education, attitudes to city mergers, attitudes to natural and man-made disasters, and attitudes to the development of the shinkansen network) as case studies.
*************
To learn more about Chris and his publications, go to the following links: