JetWit Blog Beat by Crystal Wong (Iwate-ken, 2002-04) is a recurring item featuring posts from the blogs of various JET alumni. Crystal is a former English-language writer for Kyodo News. She now works as a media planner in Chelsea and sorely misses all her favorite midtown ramen joints.
BlogBeat recently spoke with JET alum Janice Momoko Chow (Saitama, 2005-2006), a New York based-brand consultant and strategist about her blog.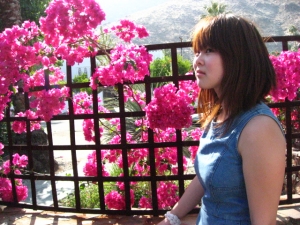 A brand new addition to our blogroll, Janice describes Momoko Mashups as a place for her "thoughts and musings on fashion & style, art & design, technology & innovation, sustainability, New York City, and how everything transcends into culture and our everyday perceptions." The site was created a year ago and continues to evolve as she adds new bits and pieces from her continuous quest for fun and fresh things to explore around the world.

Hailing from sunny Temple City in Southern California, Janice studied Brand Development and Psychology at the University of California-San Diego. While living and working in Tokyo, she fell in love with a life immersed in fashion, contemporary art, and design while working as a brand consultant for a range of clients, including Levi Strauss.

"It was an incredible experience," she says. "I explored and tasted many different things that I wouldn't normally be interested in. I sought after the latest sho chu spirits, sustainable electronic batteries, talked to the boys and girls who notoriously hang out in Harajuku, chatted with art students, and visited the denim mills south of Osaka.
Janice is now working on developing a communications and brand strategy for artist Suzy Taekyung Kim, while also working on ongoing projects from The Lambesis Agency as a brand consultant. You can find more about her work here.