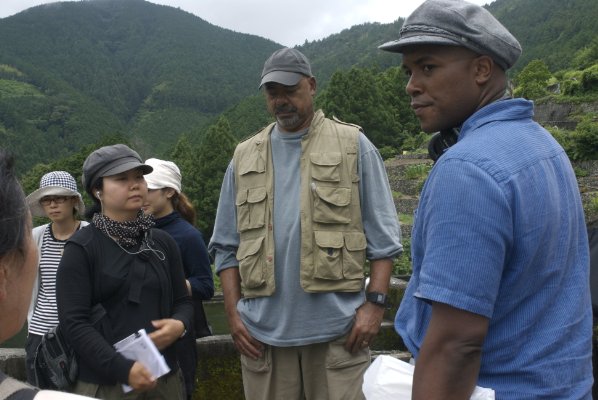 Via JETAA Southern California:
JET Alum Movie Premieres in Japan: "The Harimaya Bridge", starring Danny Glover , Harry Lennix, Misa Shimizu, JET Alum Mike Coleman, and more!
Synopsis: After the sudden death of his estranged son, an English Language teacher in rural Kochi prefecture, an American man must go there to claim some important family items.  While there, he discovers some secrets his son left behind. The Harimaya Bridge takes place in Kochi, Shikoku, where traditional customs remain strong and the ancient bridge of the title still exists. The bridge is a fitting metaphor for the film, which addresses the connections-and conflicts-between past and present, fathers and sons, insiders and outsiders, Japanese and Americans.
Directed by JET Alum Aaron Woolfolk, with supporting cast consisting of: Margaret Avery (The Color Purple), Viola Davis (Doubt), Harry Lennix (Ray, The Matrix Revolutions, The Matrix Reloaded), Danny Glover (Lethal Weapon series, Dreamgirls), Ben Guillory (The Color Purple, Maid to Order, The Tuskegee Airmen), Misa Shimizu (The Eel/ Palm d'Or – Cannes Film Festival, 1997), Saki Takaoka (A Long Walk/Best Picture – Toronto Int'l Film Festival, 2006), Julius Tennon (Dazed and Confused, Small Soldiers, Lonesome Dove)
Coverage: http://nagoya.usconsulate.gov/wwwhn-20090121-aw.html
http://www.imdb.com/title/tt0902982/
http://www.e-fccj.com/node/4473