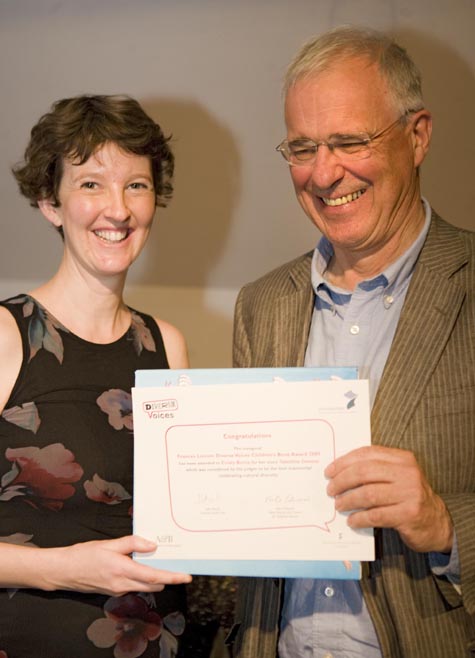 Cristy Burne (Hyogo-ken, Kawanishi-shi, 1998-2000), author of the children's book Takeshita Demons, recently won the first Frances Lincoln Diverse Voices Book Bward, an award that aims to celebrate cultural diversity in children's literature.
Takeshita Demons, set to be published next year, is based on the adventures of a Japanese schoolgirl named Miku.  Cristy says, "After spending two years as an ALT and a third working in a Japanese company, you can guess that much of my inspiration comes from the JET experience."
For more information on Cristy, the award and her work, check out her blog (http://cristyburne.wordpress.com) or contact her directly.
Go to the award website to see more photos from the awards ceremony held this past Thursday in London.